Download Kidslox on your Amazon device
To help keep your children safe and limit their screen time, download Kidslox onto your
Amazon device by carrying out the following steps: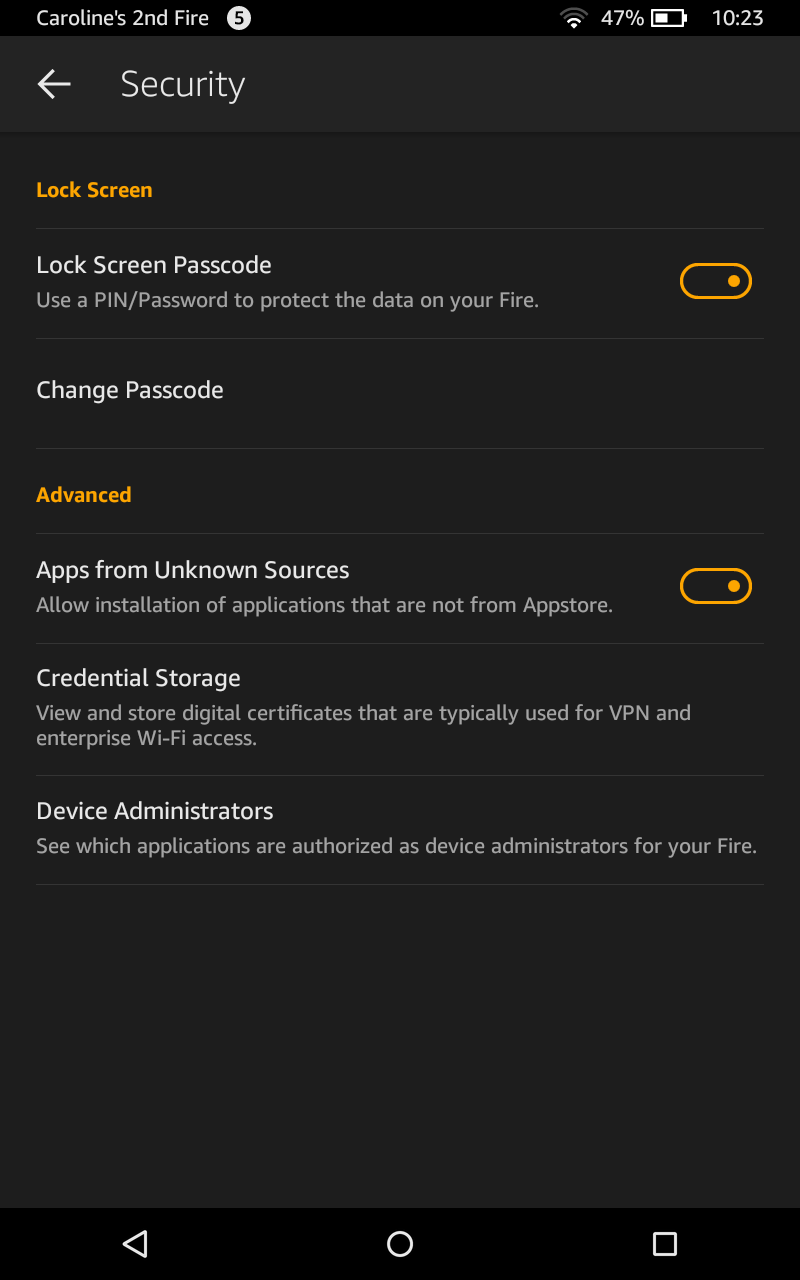 Step 1
On your Fire go into Settings>Security (or Settings>Applications in HD & HDX) and switch the toggle marked 'Apps from unknown sources' so that it turns orange. You will have to press 'OK' on the pop up warning to complete this action.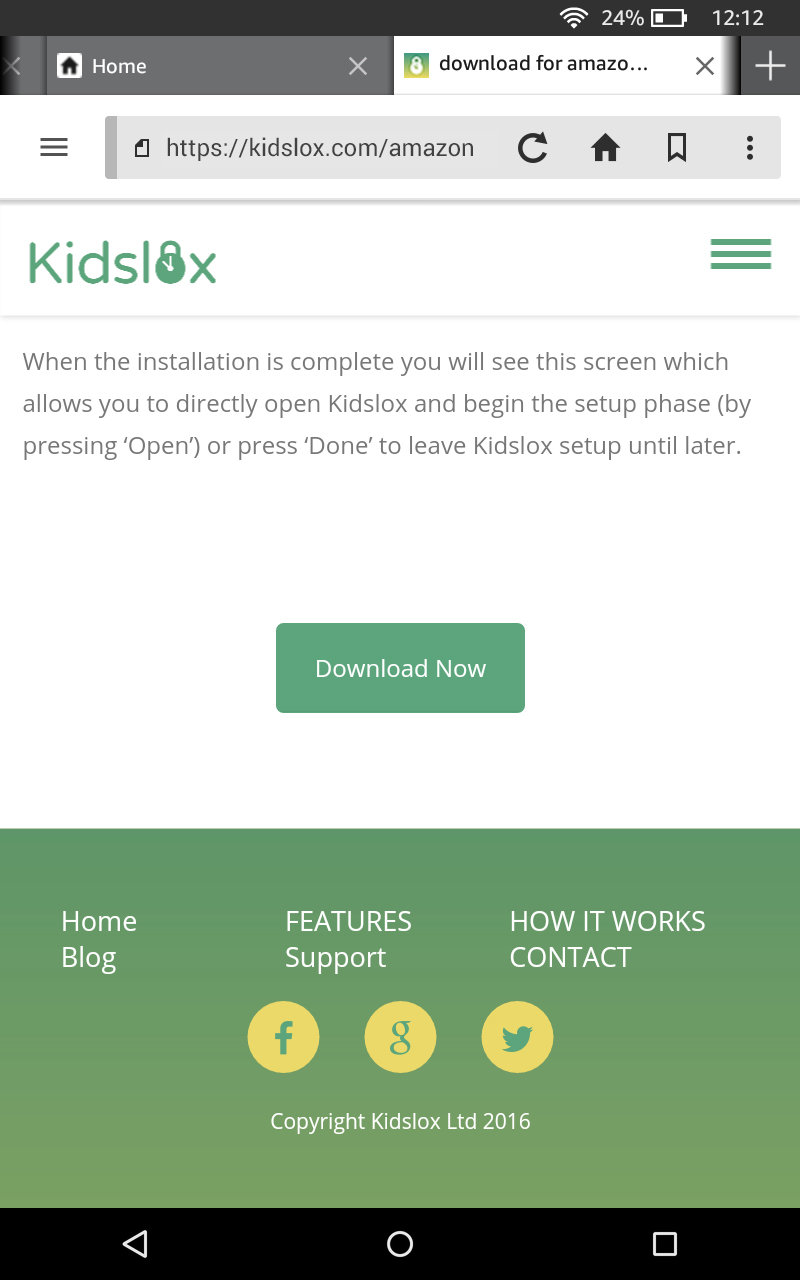 Step 2
Open this page in the browser on your Fire and press the 'download now' button.
This will download the Kidslox APK onto your device, which you will then use to download the app itself.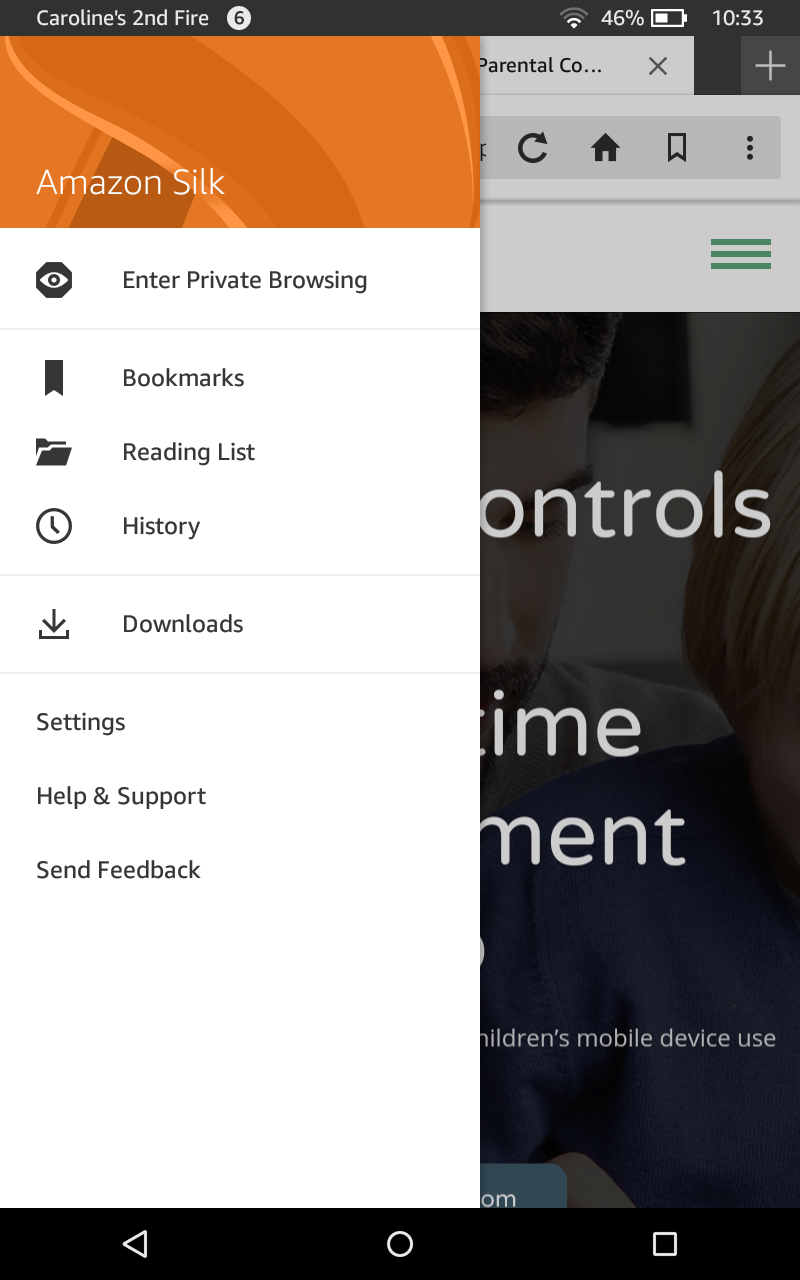 Step 3
In your browser, open the menu and select 'Downloads'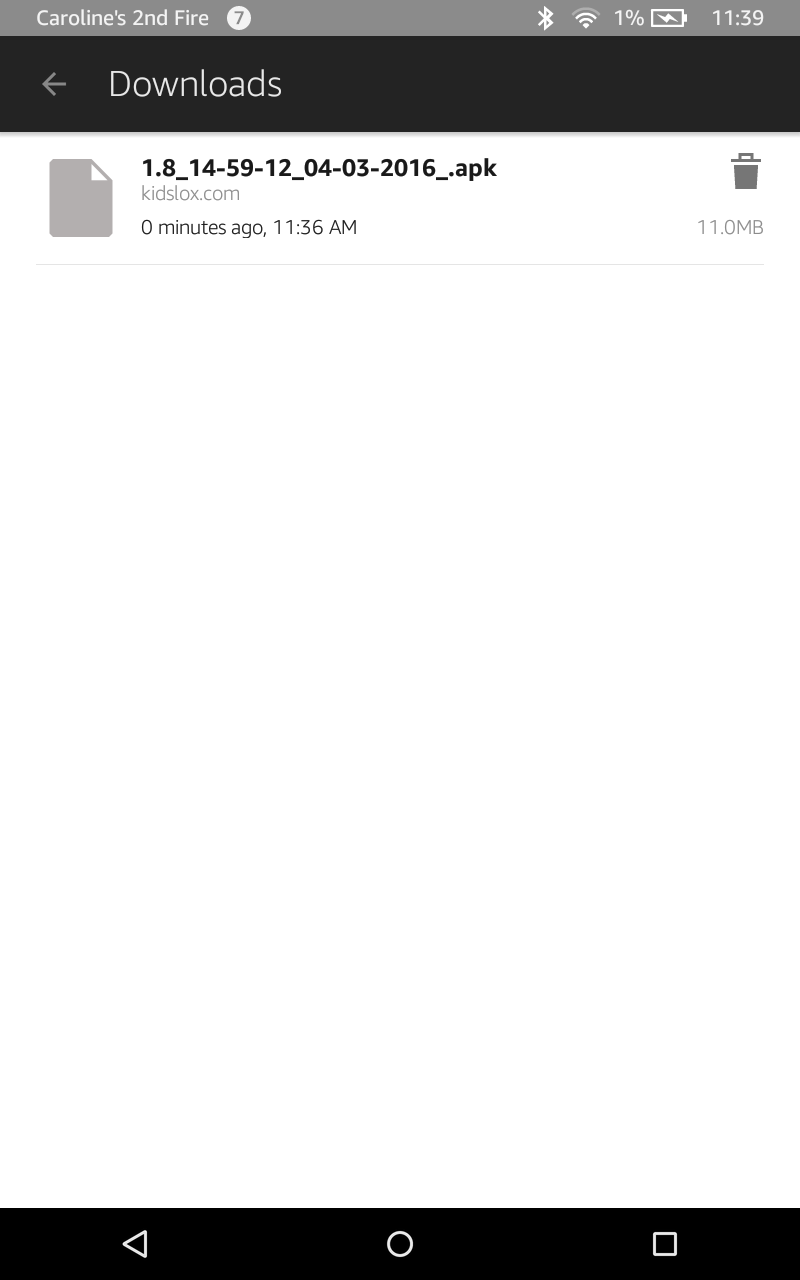 Step 4
In your downloads folder you should have a file that looks something like this (note that it is from kidslox.com). Click on the download to begin the Kidslox installation process.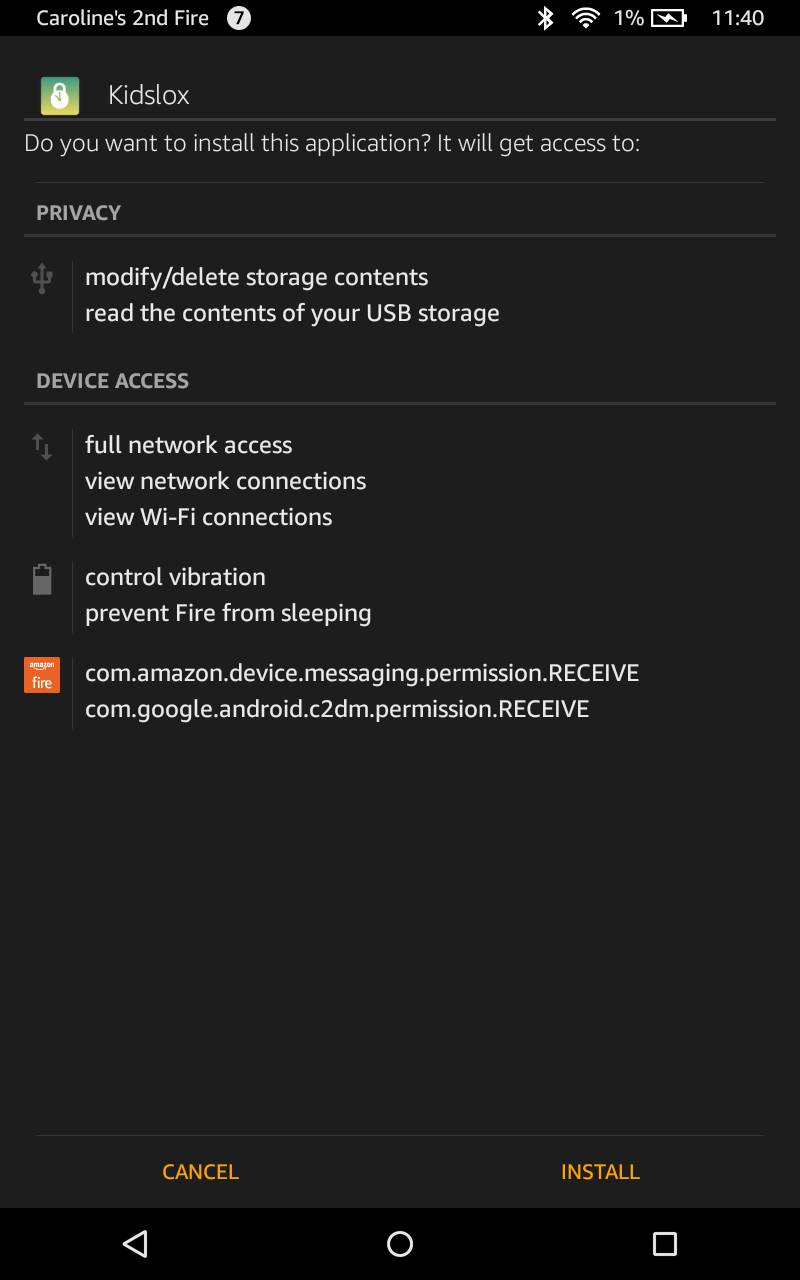 Step 5
This information page will appear. Press 'Install' and the installation will begin.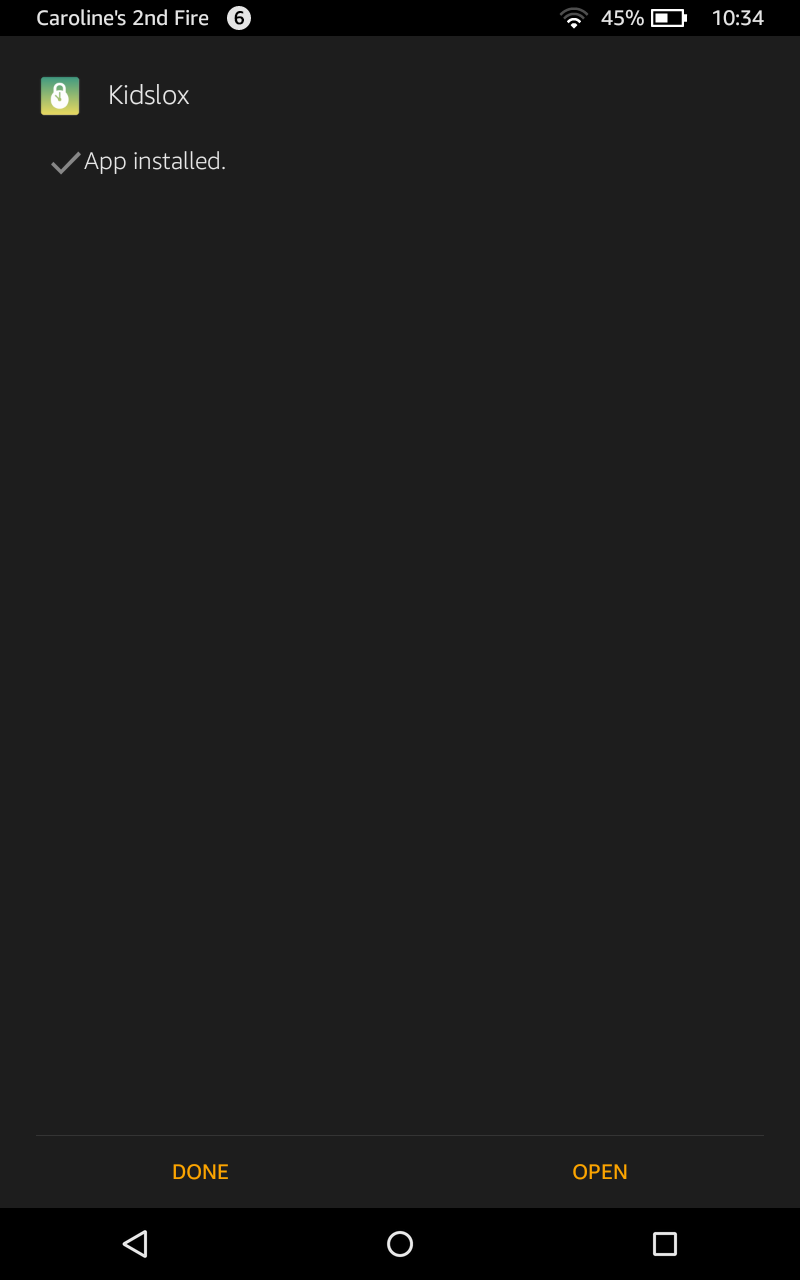 Step 6
When the installation is complete you will see this screen which allows you to directly open Kidslox and begin the setup phase (by pressing 'Open') or press 'Done' to leave Kidslox setup until later.