Kidslox reviews: Dash and Dot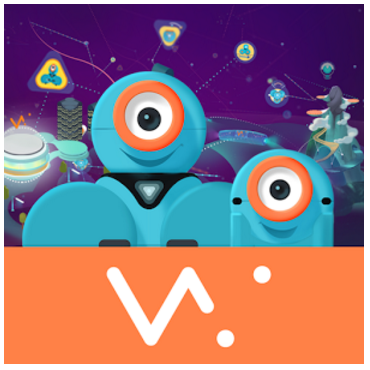 Most of our reviews look at an individual app. This time we want to take a look at a whole suite of free apps from developer Wonder Workshop. It's not just apps though, the suite is designed to introduce kids to some basic programming and robotics concepts and is used with a pair of blue minionesque robots called Dash and Dot. The apps themselves are free, but the robots come in at $200 for the pair and there are various add on accessories which also aren't exactly the cheapest of toys.
If you're looking to invest in a truly educational toy which is engagingly fun and holds plenty of replay value for the inquisitive young mind though, Dash and Dot are a great option. The apps contain well over 300 set puzzles and challenges to guide children through the process of learning to code the robots and the potential for creating their own programs is limitless. In fact the educational value of Dash and Dot is significant enough that their use has already been included in the school curriculum of over 7000 elementary schools!
The five apps that make up the suite range in difficulty, from "Go" which essentially allows kids to control the robots using a mobile device as a remote control, through to "Blockly" and "Wonder" which contain more complicated programming concepts. They're still simple enough for 10 year olds though and potentially even younger.
For most kids this isn't a toy to put on their phone and leave them to it, you're going to want to sit and play with it together with them. It's a project worth taking on though and once they've got the hang of how it works you'll be thrilled by the problem solving it gets them exhibiting.
One thing to note is that the apps have some compatibility issues, so take a look at their supported device list and check that it functions with your devices before you commit to getting the toys themselves.
Overall, we'd definitely recommend giving Dot and Dash a try with your family. Check out the "Wonder" app for iOS here and for Android here. Or check their website to learn more.