Kidslox reviews: Finger physics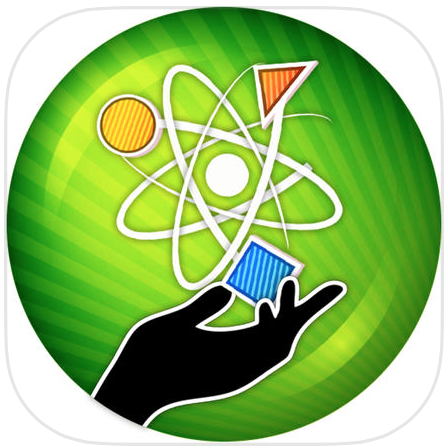 Finger Physics was published by PressOK Entertainment in 2009, so it's been around the block. The fact that it maintains a 4 star rating in the app store with over 30 thousand reviewers is testament to it's quality and staying power. There are several sequels that have been released since, along with both free and paid versions.
About Finger Physics
Finger Physics is a physics based puzzle game. You have to accomplish different tasks based on your knowledge of elementary physics – move an object into a basket or construct a stable "building" of differently shaped "bricks". And to accomplish the task you place or remove blocks using only your fingers, logical thinking and your imagination.
The game has multiple modes, levels and stages of puzzles. On each stage you can earn bronze, silver or gold stars depending on your performance. The game design is very simple with cute animation. While the gameplay has stood the test of time, the quality of the graphics is a bit hit and miss. On some devices it looks good (especially iPhones and other iOS devices), on others not so much. That said, the graphics really aren't the main selling point of the game. The puzzles are engaging (many even say addictive) and get progressively harder, but with enough easy levels to start off with that younger players have time to learn before it gets tricky.
Assuming you have a device where the graphics look ok or that you're not concerned by them, the game is very easy to play. Your child will probably enjoy it as much as you, especially if you're fans of this genre of games. The app was developed as a family game and it can bring a lot of fun to your familytime. Plus the game develops creativity and logical thinking skills.
Overall I enjoyed trying out this game. It's simple physics engine and puzzles will be more than familiar to fans of the genre, but it still manages to hold it's own. The only qualification to add is that users of the iOS and Android versions report rather different experiences, the Android version seeming to have a lot more issues than it's iOS counterpart.
The main iOS version costs 99 cents with in app purchase level packs. There's also a free version which contains almost 100 levels, so I'd start there. On Android the game is free to download but requires payment to continue after the first couple of levels.