No drama parenting for mobile devices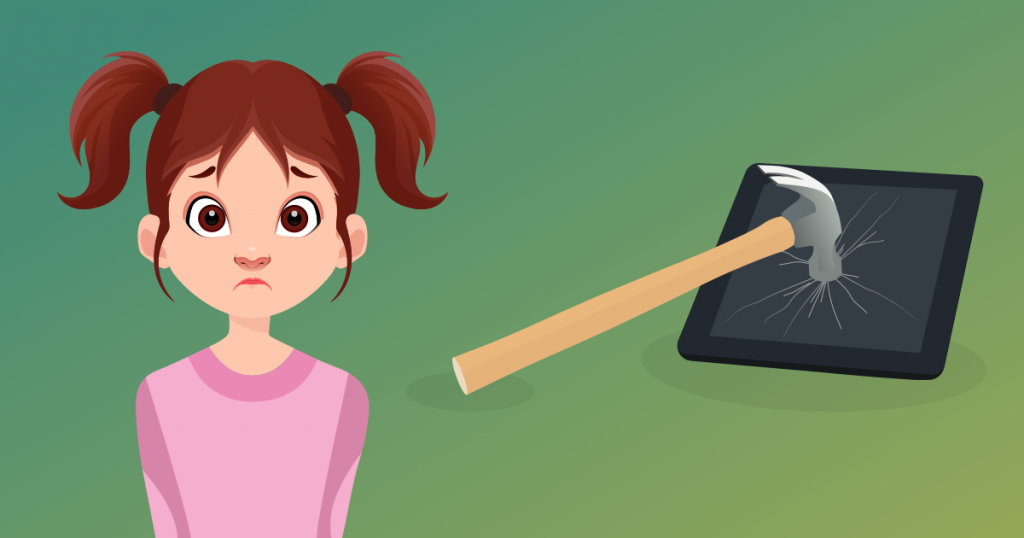 Recently the British TV presenter Kirstie Allsopp admitted she smashed her sons' iPads over the gaming rules. Her reveal at Jeremy Vine Channel 5 provoked lively parents debate, whether to broke kids' gadgets was a good action or not.
"There is a game called Fortnite and another PUBG and I decided… we had made all sorts of rules and all sorts of times when we said you can't play them and all those rules got broken and in the end I said 'Right that is it, I have to physically (break them)," – Ms. Allsopp said.
Thousands of outraged people criticised her on social media, calling her "privileged" and "absurd" – blaming the message it sends to children. In fact, the mother faced a fierce backlash – online harassment. Since that Kirstie quitted Twitter and deleted the account.  
Kidslox team hopes Kirstie is doing OK. We believe you don't deserve so many negative posts in response to your decision. We as parents wanted to throw our iPads a million times until we built Kidslox for our kids. Nowadays Kidslox is working for thousands families to control children's screen time. We believe with our parental control app there will be fewer concerned parents and less smashed gadgets.
The problem of too much screen time for kids is getting worse every day. "Today's children 8 to 18 years old spend about 8 hours a day indulging in various entertainment screen technologies – including video games, social networks, online videos, and TV," – the Kaiser Family Foundation research reports. Psychologists give an advice, that the most effective ways to struggle kids smartphone addiction are:
digital education

family conversations

strict screen time limits

family "Media Plan"
The guidelines for schoolchildren and teenagers say only that: "Parents should set a strict time limit for their child with digital devices." Kidslox will help parents to cope with this challenge. Apparently, there is no need to smash the gadgets in order to take child's screen time under control. We've collected some alternative ways to make it happen without taking the iPad away.
Establish screen-free time for your family. First of all, you need to keep talking to your child about why you establish the screen time rules. Discipline your kids to put the gadgets away during lunch and before bed. This also has to do with homework and night time. It would be even better if the family meets together to do some fun without devices at hand.
Let them earn screen time. Usually kids take devices for granted. Instead, you might make your kid to do some house chores to get access to the gadget. It teaches them that there's nothing free in the life. And they should make an effort to get what they want.
Keep them busy. If a child is bored and has nothing to do, no wonder they just get occupied with screens. Suggest they try other options of leisure time – be it books, sports, music, board games or playing outdoors. There are so many things to do outside screens!
Be strict. In terms of technology, kids don't usually understand what is good and bad for them. And we as parents should teach them how to deal with devices properly. Consider the fact that Steve Jobs, as well as other tech CEOs, set strict boundaries concerning their kid's screen time. So be sure to provide proper reasoning of why you moderate time on the device and what will be the consequences of violating the rules.
Technology to fight technology. The simplest way to establish screen time rules and make kids observe them is to make use of parental controls. Kidslox app lets you control what, when and how devices are utilized. Just set up the limits you find appropriate and set your mind free.