How does screen time influence the different areas of my child's life?
You might be surprised, but your child's well-being and health are influenced in a number of ways by the time they spend on electronic media. Excessive screen time can increase body weight and diminish: academic performance, homework completion, reading, metabolism, physical activity, sleep duration, family time and playing with friends.
children and adolescents in the USA have obesity

kids engaged in at least an hour of physical activity daily

average time teens spend in front of screens every week
Links between obesity and screen time
Numerous mechanisms link the effects of electronic screen exposure and obesity. Substitution of physical activity for screen time, increased energy consumption from eating while looking at screens, the impact of advertising, and decreased sleep levels, are among the factors.
Energy intake
Problem:  Snacking while engaging with screen media is common and often involves high energy foodstuffs like chips and soda. This additional calorie intake combined with reduced physical activity is a bad combination.
Solution: With Kidslox you can place a fixed limit on a child's screen time and ensure they have plenty of time for physical activity.
Advertising
Problem: Advertising is often designed to appeal  to children and encourage them to ask for more junk food.
Solution: Kidslox parental control gives you greater control over the apps kids install. Giving you the opportunity to keep them away from software containing ads for unhealthy products.
Sleep
Problem: Inadequate sleep is related to weight gain in children by impacting appetite and increasing hunger.
Solution: Kidslox makes it possible to shut a child's phone down for the night time.
Physical activity
Problem: Digital media often replaces times of physical activity leading to weight gain in children and teenagers.
Solution: Kidslox enables you to decrease children's screen time and therefore make more time for physical activity.
How to use Kidslox to help prevent obesity
Set daily screen time limits to restrict device usage

Use schedules for gadget free bedtime and family time

Block inappropriate content to ensure safe browsing and less ads
Kidslox Screen Time Recommandations
No screen time for children aged two years and younger
No more than one hour of screen time daily for children 3 to 12 years old
Set limits
Block digital media use during meal times, homework, and bedtime
Filter adult content
Encourage physical activities
Be a good example to follow for your child
This app is great. Allows me to manage my kids content as well as manage their screen time. Last, I like that I can block the system from working at certain times of the day as well as reward them with more time based on chores etc. or if they need to be punished, I can hit a button on my phone and lock them on theirs. The app was so great, I put my money where my mouth is and purchased a lifetime subscription!!!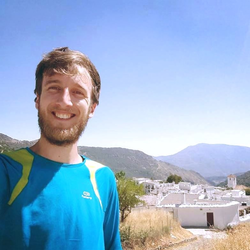 Chris Anderson
A caring father from USA using Kidslox for iOS