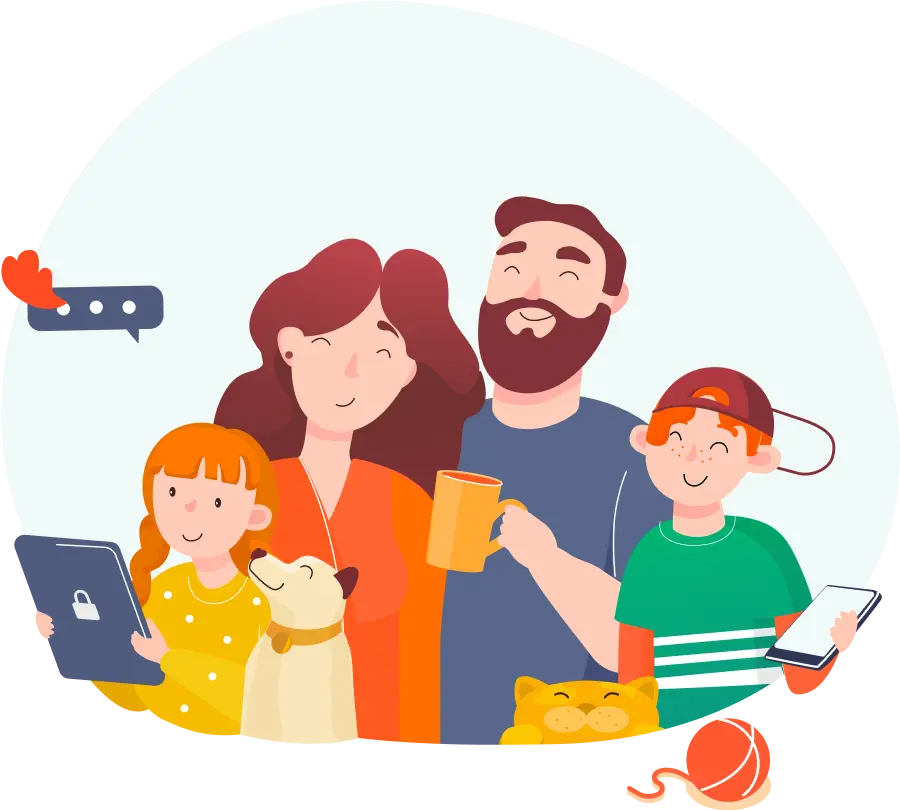 Best Parental Control Monitoring App
for iPhone, iPad and Android devices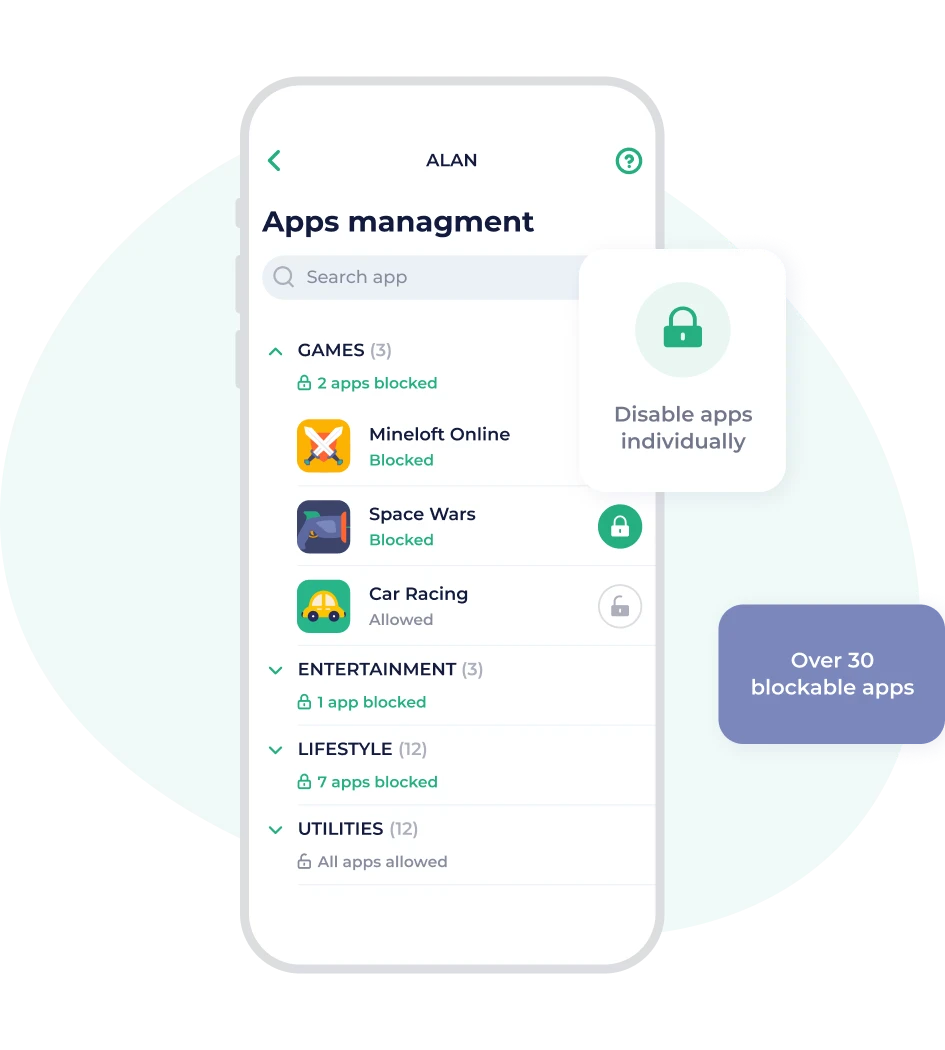 Individuele blokkering van de app
Je kunt nu op zowel Android als op iOS afzonderlijke apps blokkeren. De blokkering van de iOS-app schakelt dan de internettoegang voor een selectie van de meest populaire (en meest ontwrichtende) gaming- en sociale media-apps uit.
Filter bad web sites
De krachtige blokkerende functies voor content van Kidslox zorgen ervoor dat je kinderen beschermd zijn tegen meer dan 4 miljoen ongepaste URL's en dat alleen de zoekresultaten, die door Google SafeSearch en de beperkte modus van Youtube worden gegenereerd, zullen worden toegestaan. Je kunt ook handmatig sites toevoegen, die dan zullen worden geblokkeerd.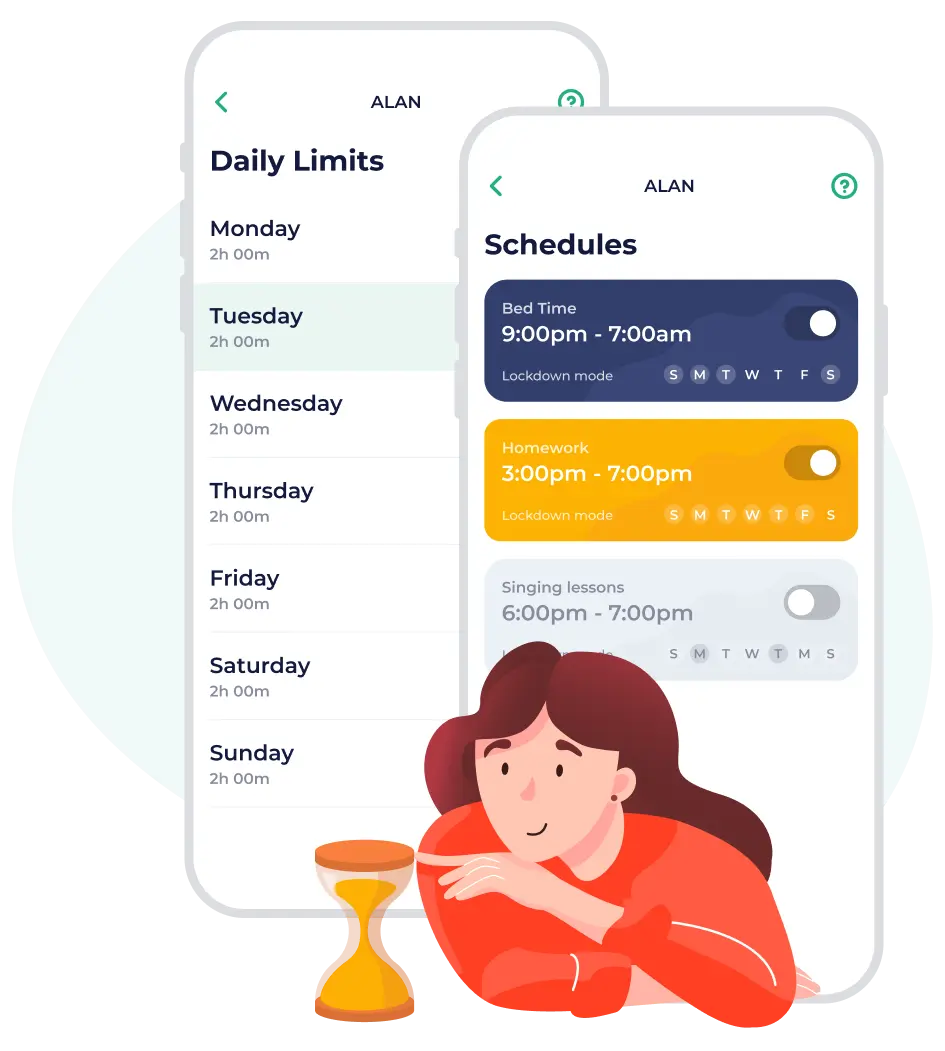 Daily limits
De Dagelijkse Limieten-functie stelt je in staat om eenvoudig de schermtijd van je kind te begrenzen. Selecteer simpelweg hoeveel tijd ze iedere dag op het apparaat mogen spenderen. Wanneer de tijd op is, schakelt het toestel over naar de Vergrendelingsmodus.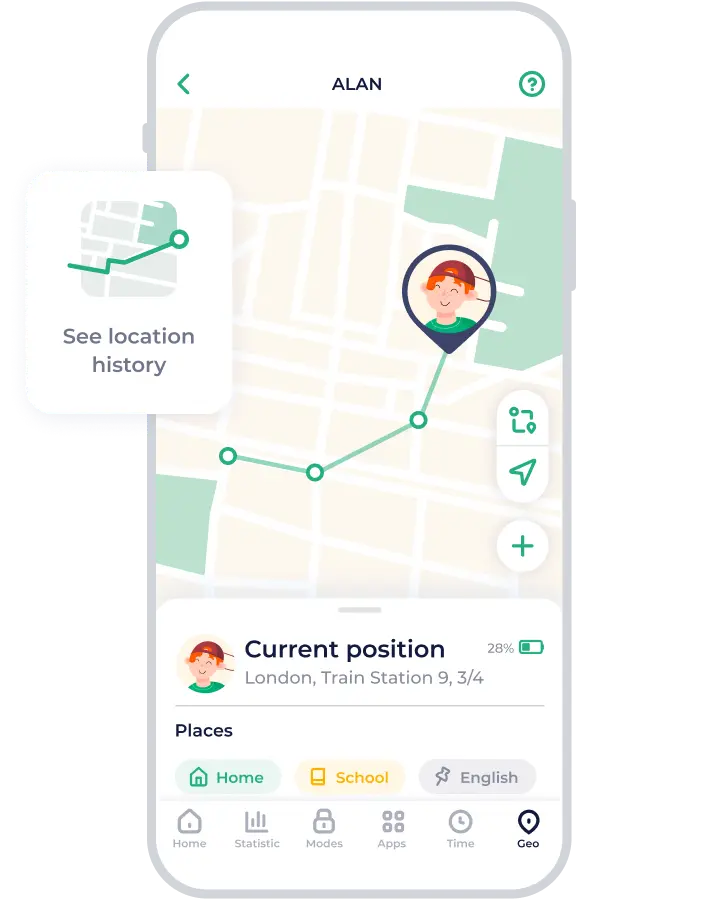 Keep track
of locations
Want to see the location of your kids on the map? Enable location tracking to make it easier to keep track of their whereabouts. Location tracking makes it easier to arrange pick-ups and provides peace of mind to parents everywhere.
More Features
iOS/Android
Control iOS devices from Android and vice versa
Childproofing
Make sure your kids can't remove the app
10 Devices
Add up to 10 devices to your account