Parental control app blocker
Block inappropriate apps, games and websites permanently. Block distracting apps and games on a timer or schedule to help your child focus.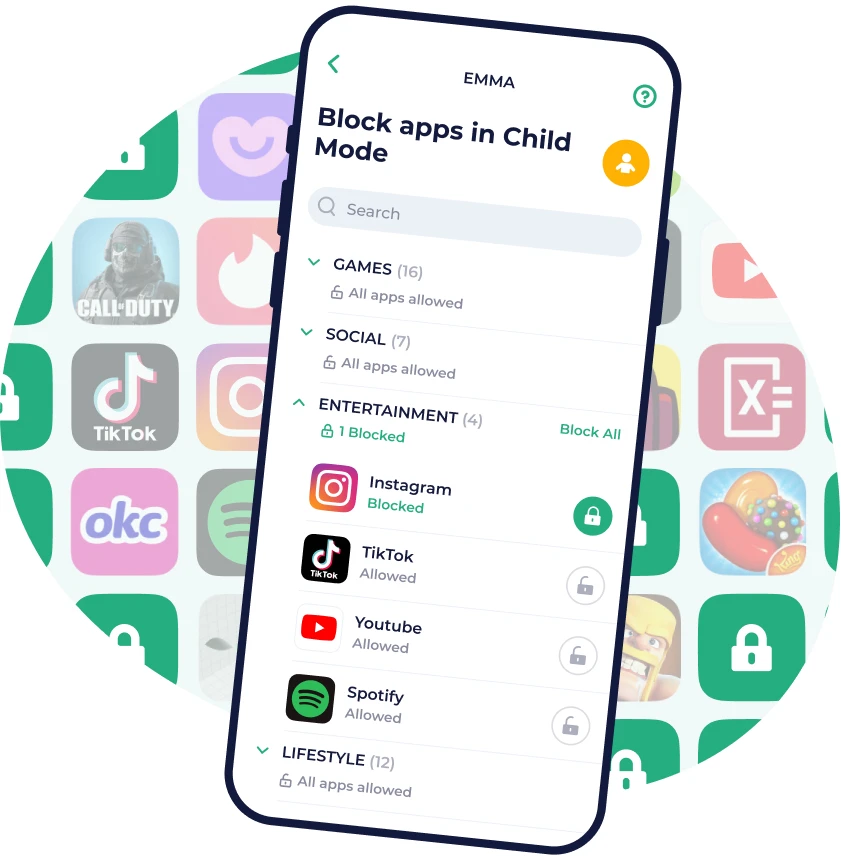 ~65% of children

became addicted to devices during the pandemic

29% of teens

woken at night by
notifications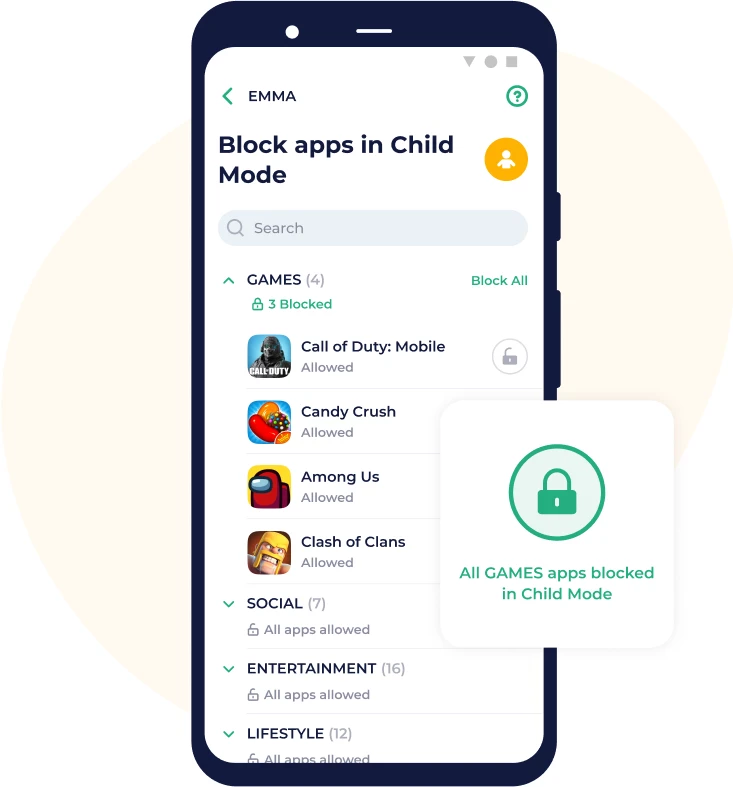 App blocker for iPhone and iPad
Block apps on iPhone and iPad individually, by category, or entirely. Block internet access to apps to reduce the threat of toxic interactions. If you're looking for an app blocker for iPhone, Kidslox is for you.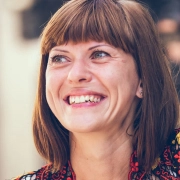 A must-have app for parents of school children. I block games and social media when my kid is at school.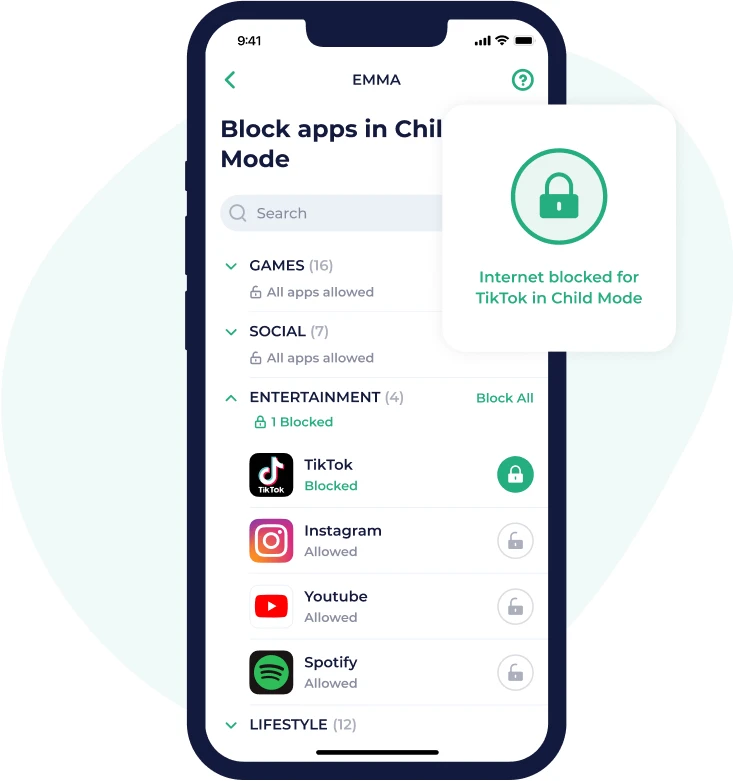 App blocker for Android
It's easy to block apps on Android devices too. It's as simple as choosing the app or category you want to block. You can also set schedules and limits to decide when certain apps will be available.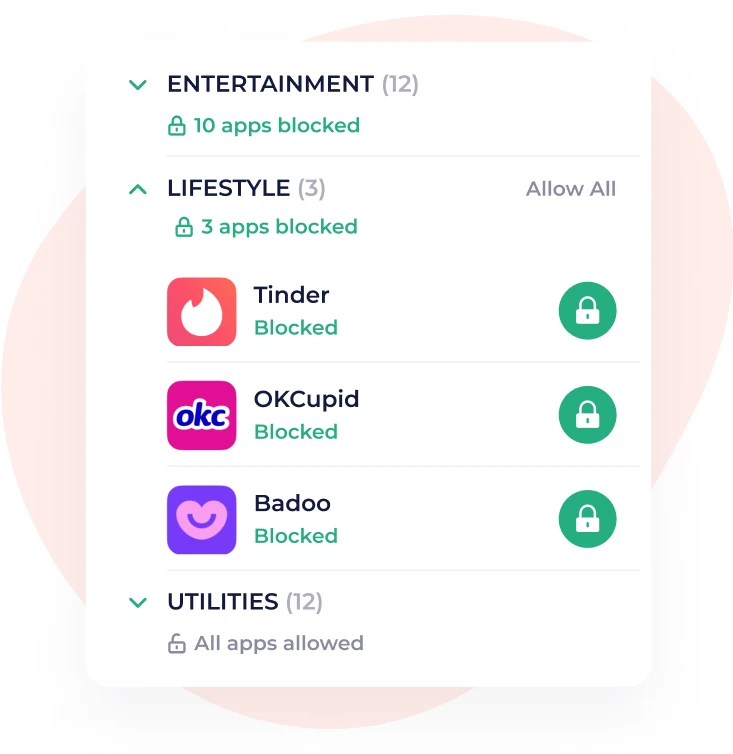 Protect your child online
From inappropriate apps through to sources of cyberbullying, or phone addiction, there are a lot of dangers online that can be addressed with a parental control app blocker.
Personalized "Allow list"
Kidslox Lock mode blocks all apps by default (it's a game blocker, a social media app blocker, everything gets blocked), but you can customize your kids experience by allowing specific apps that you want them to be able to access at any time.
Lock mode blocks everything

Child mode blocks the apps you choose

Customize both modes to meet your needs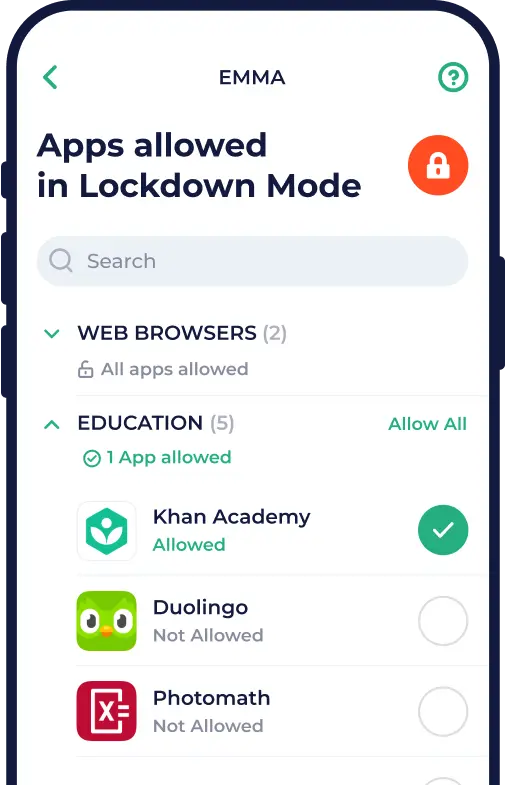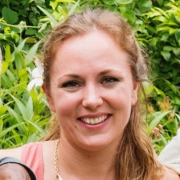 I use it to block youtube and games when my child does his homework