Powerful, instant screen time lock
Lock your child's device completely with the flick of a switch (from your own phone). It's simple, it's quick, and it gets your kids attention fast.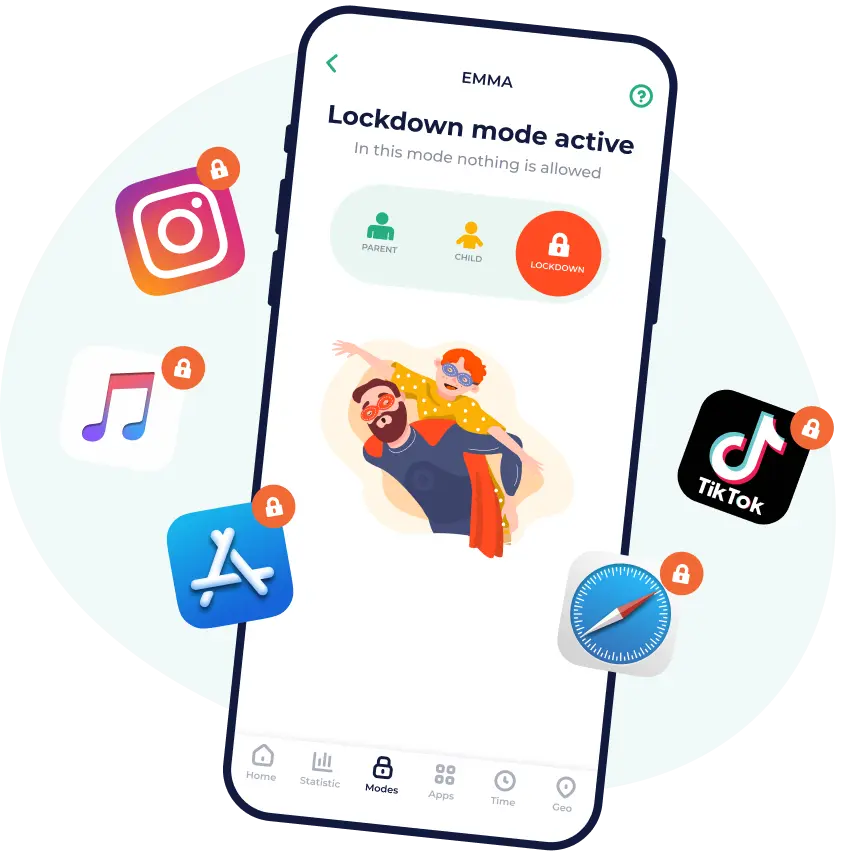 ~65% of children

became addicted to devices during the pandemic

29% of teens

woken at night by
notifications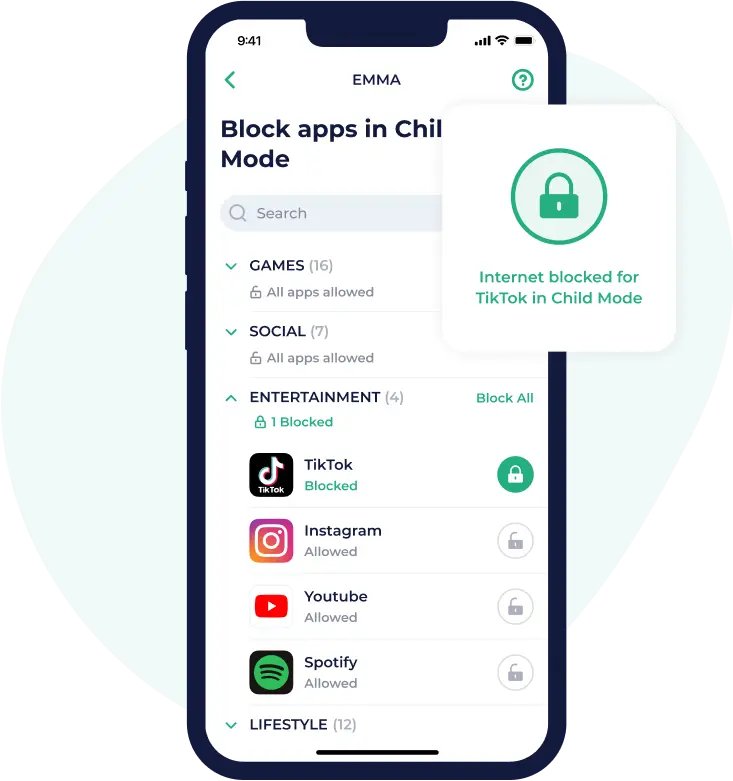 Lock apps at a moments notice
As parents, there are a lot of reasons why we need to put our kids devices into lock mode. Whether it's to avoid a conflict, to help them focus on something else, to get them to bed or anything else, Kidslox mode toggle is ready whenever the moment arises.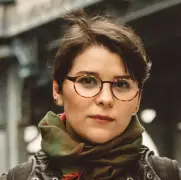 I use it to block youtube and games when my child does his homework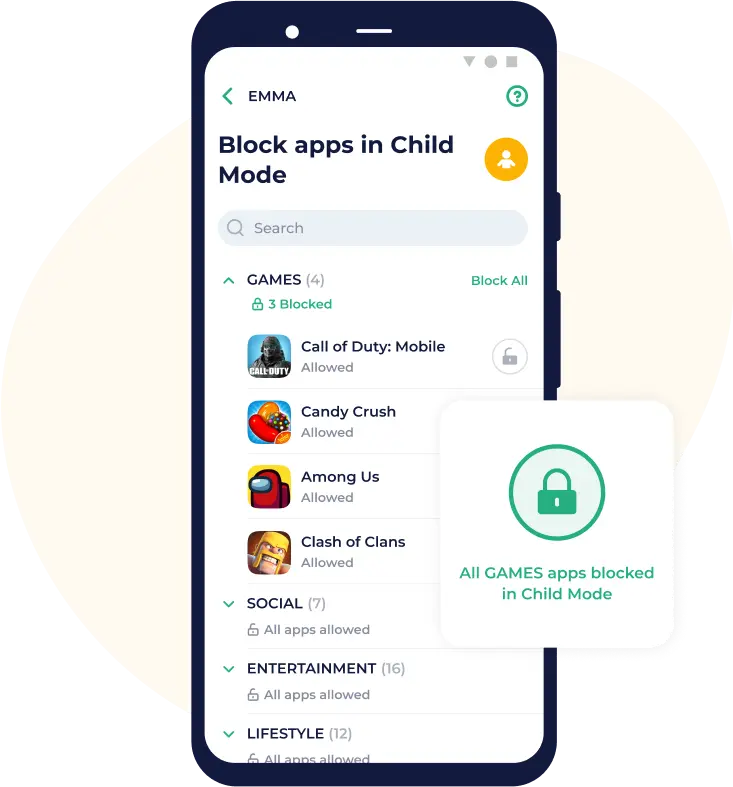 Lock Android phone for child to focus
Whether your child has an iPhone, iPad, or Android device, Kidslox instant lock functionality works smoothly between platforms and allows you to effectively manage your family's screen time.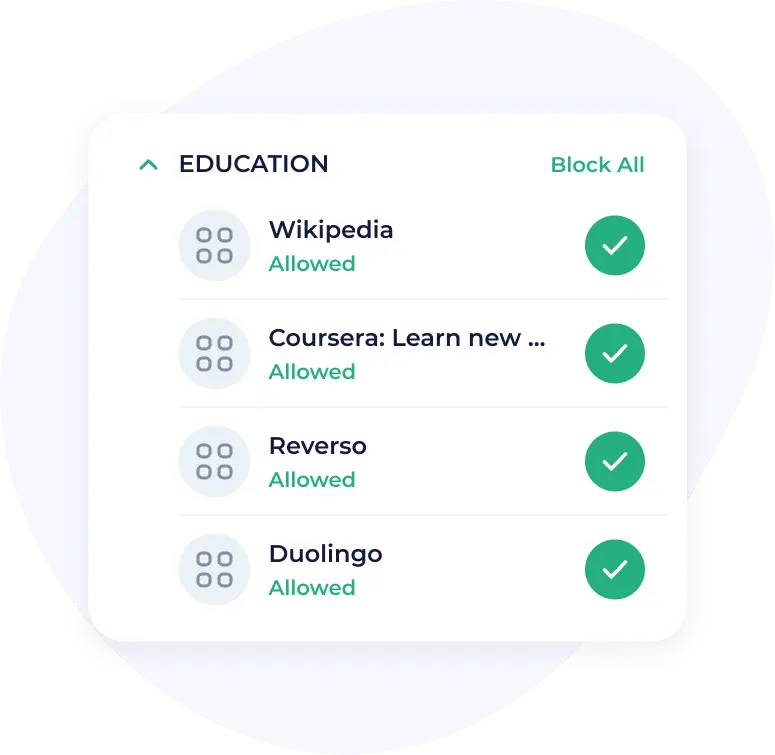 Allow apps in Lock mode
By default, "Lock mode" blocks everything. It's a game blocker, a social media app blocker, everything gets blocked. But you can choose to set individual apps to be available in Lock mode.
Three different modes
Kidslox mode system blocks apps according to different rules at different times:
Lock mode blocks everything

Child mode blocks the apps you choose

In Parent mode everything is unblocked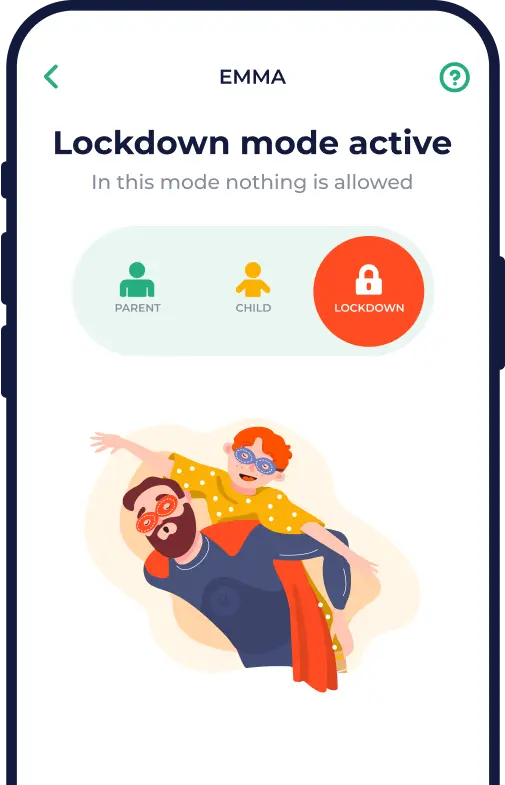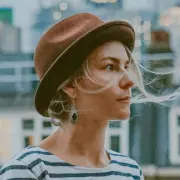 A must-have app for parents of school children. I block games and social media when my kid is at school.