Monitoring & reports
Kidslox phone and tablet monitoring features let you see your child's browsing history, videos watched, total screen time and more.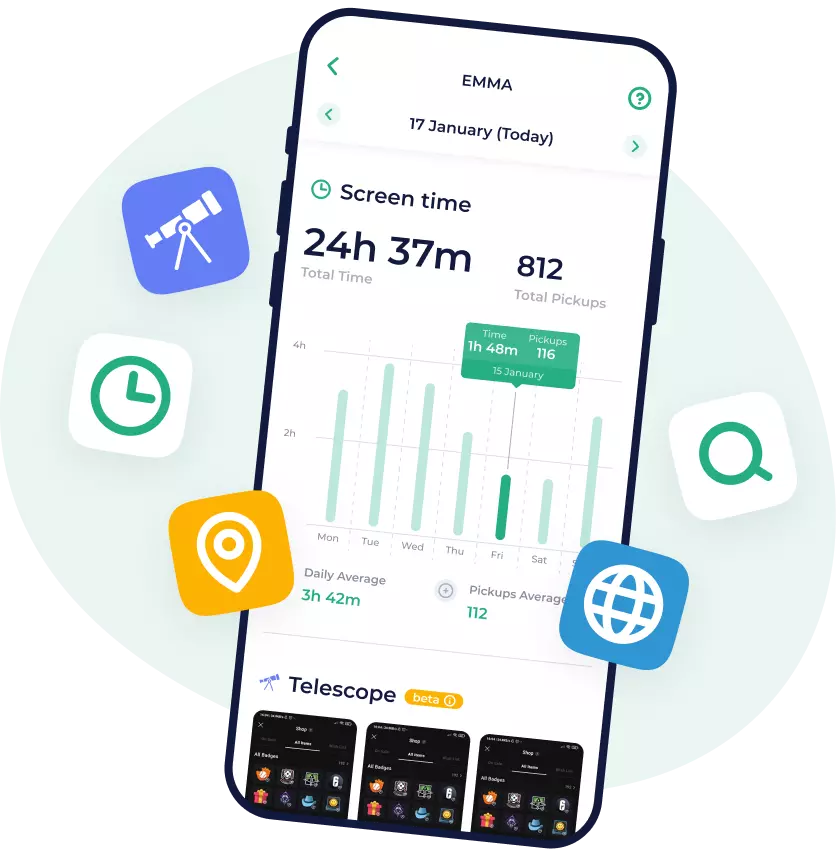 Over 50%

of kids see adult content online each year by accident

Over 1.5 million

children protected by Kidslox worldwide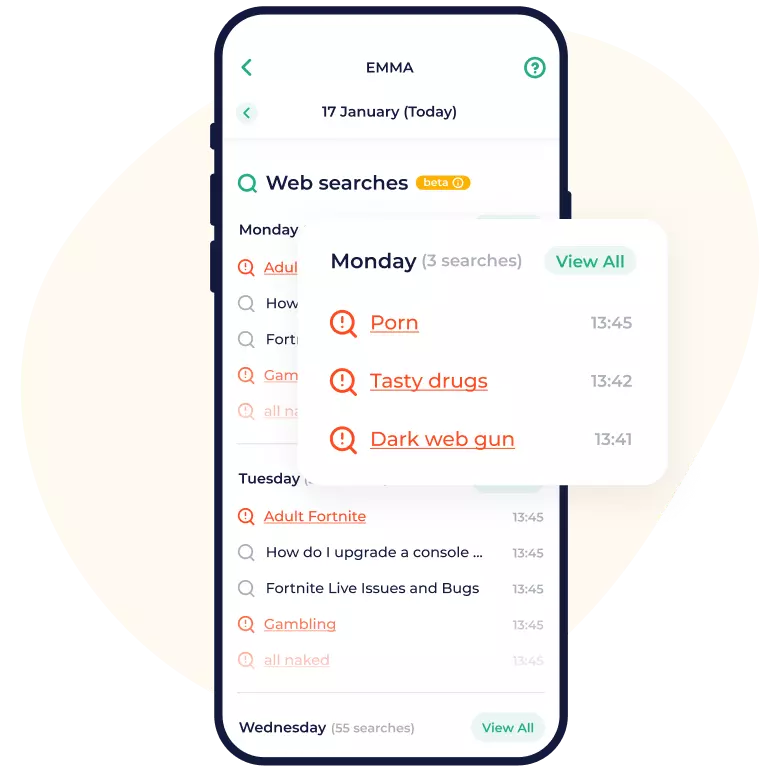 See search and browse history
Kidslox shows a detailed breakdown of the sites your child has visited and the searches they've made online. Anything that might need following up on gets highlighted.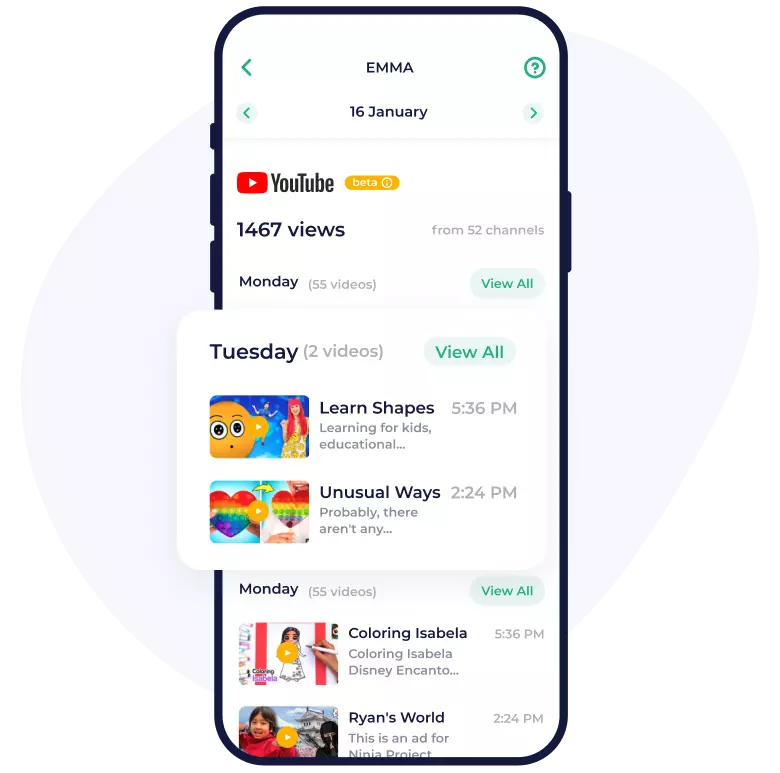 Youtube activity
See the videos your child is watching on Youtube in a convenient list format that allows you to scan the titles and thumbnails, and dip in and out of the content itself to check on videos that seem suspicious to you.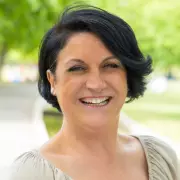 The feature I like the most is location. It's good to know where my 7 year old is.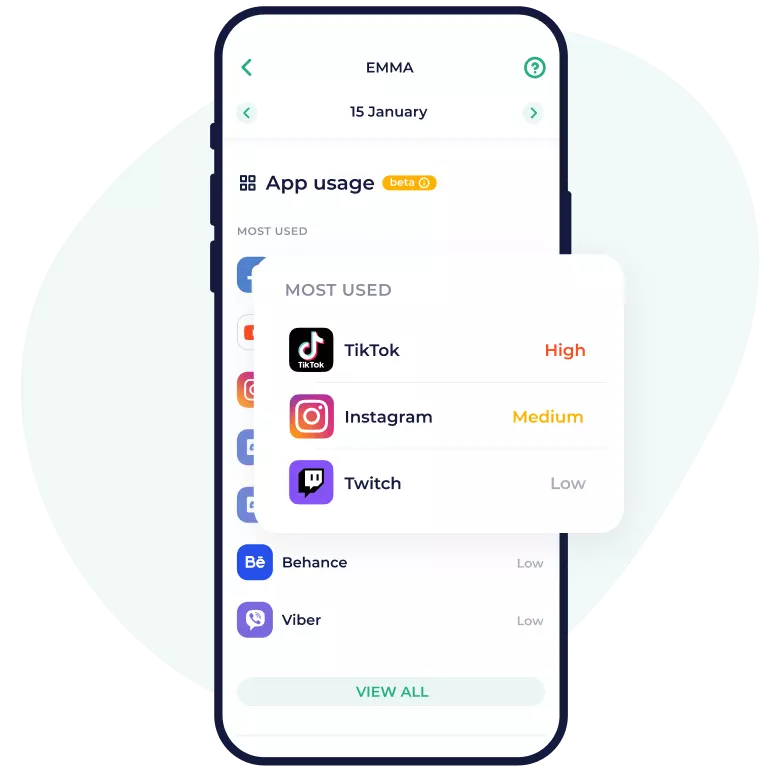 App usage and apps installed
See which apps you child installs on their phone, along with a usage breakdown to help you understand their screen use habits. Instantly identify their most used apps and potential sources of excessive screen use.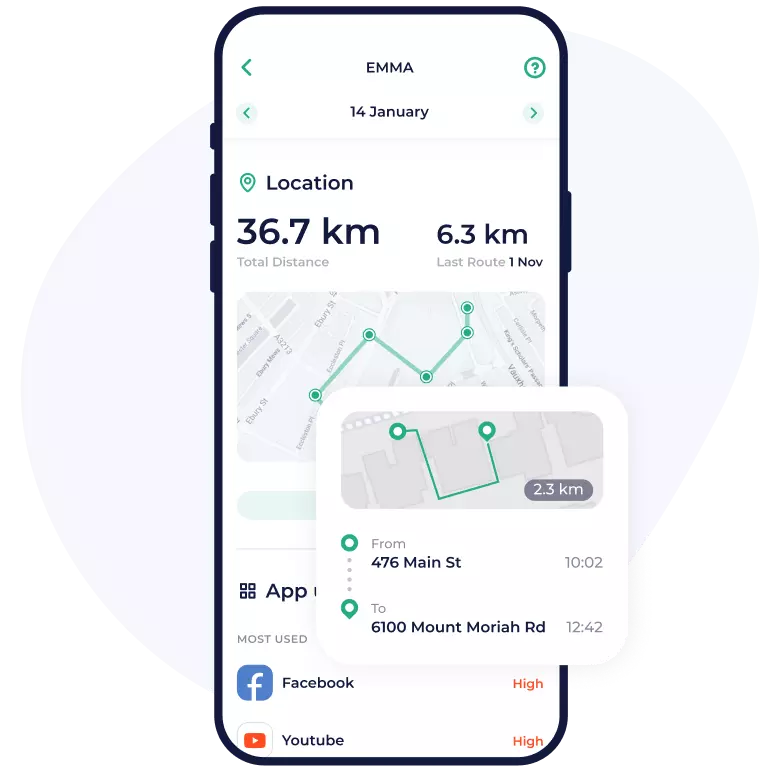 Location overview
Stay aware of the different places your child has been over the course of the day. See routes, times, distances and more, for peace of mind about your child's location.
See screenshots
If your child has an Android device:
Take a screenshot of their screen from your phone at any time

See a summary of their daily phone use in screenshot form

Stay aware of your child's digital life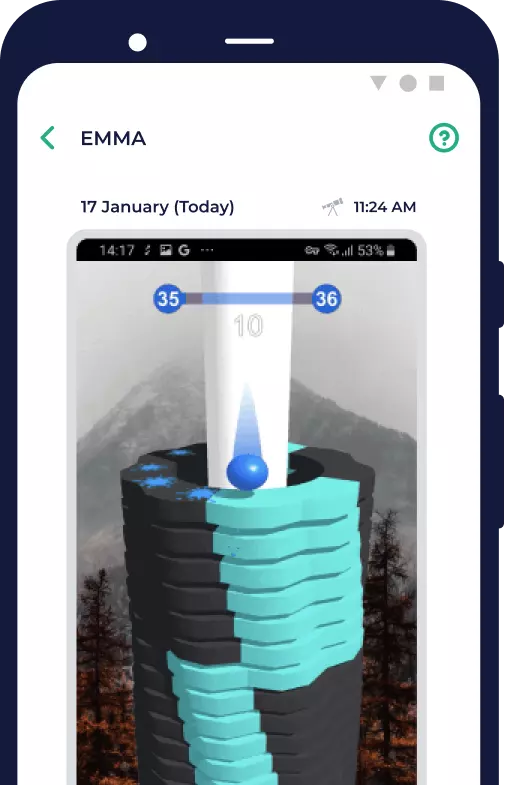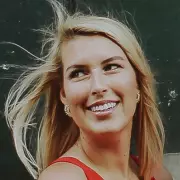 I always know where my child is & where he's been. It's convenient especically when I'm at work and can't call my son.