Screen time schedules
Set fixed times when your child can't use their phone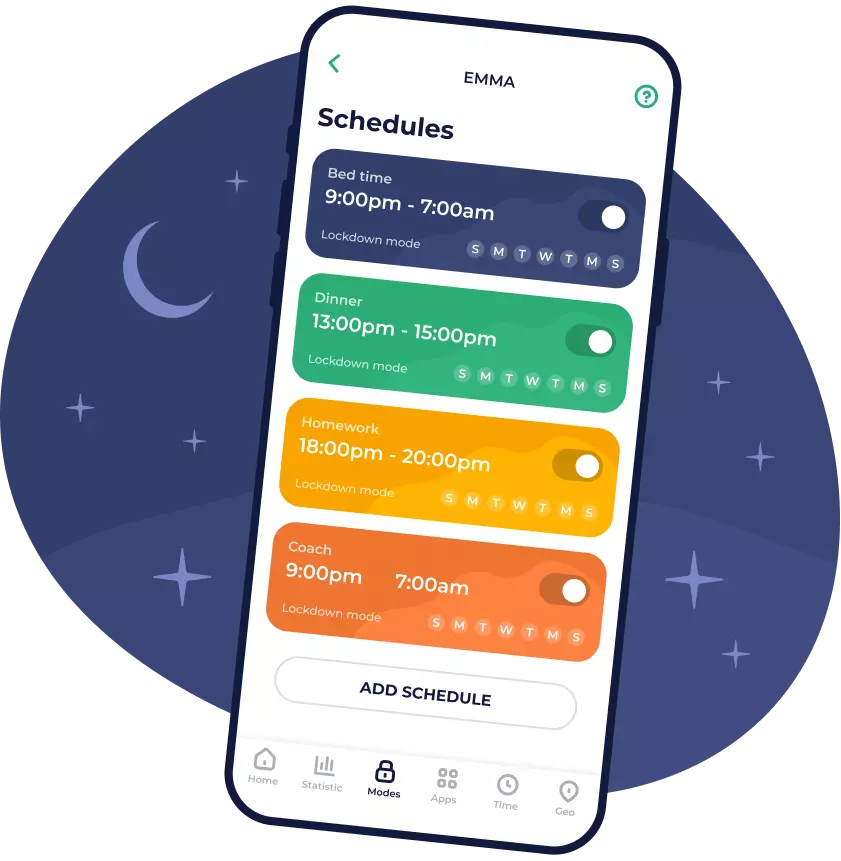 Over 1.5 million

children protected by Kidslox worldwide

29% of teens

woken at night by
notifications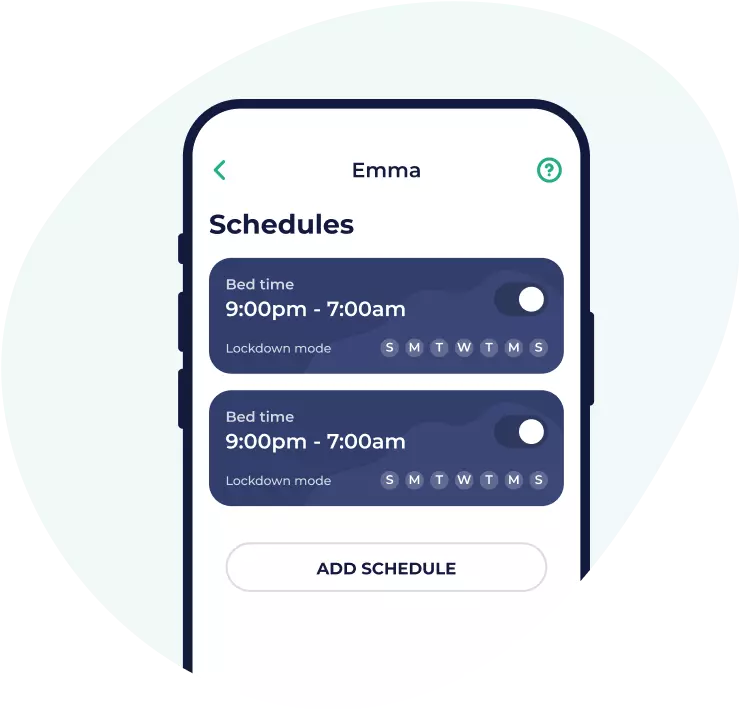 Better sleep
Using screens during the hour before sleep supresses melatonin production and reduces sleep quality. Use a bedtime lock schedule from Kidslox to remove that temptation, and stop distracting notifications which can wake kids during the night.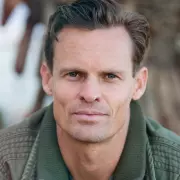 Kidslox schedules have made my life so much easier. I don't have to check whether my kids are still on their phones when they are supposed to be sleeping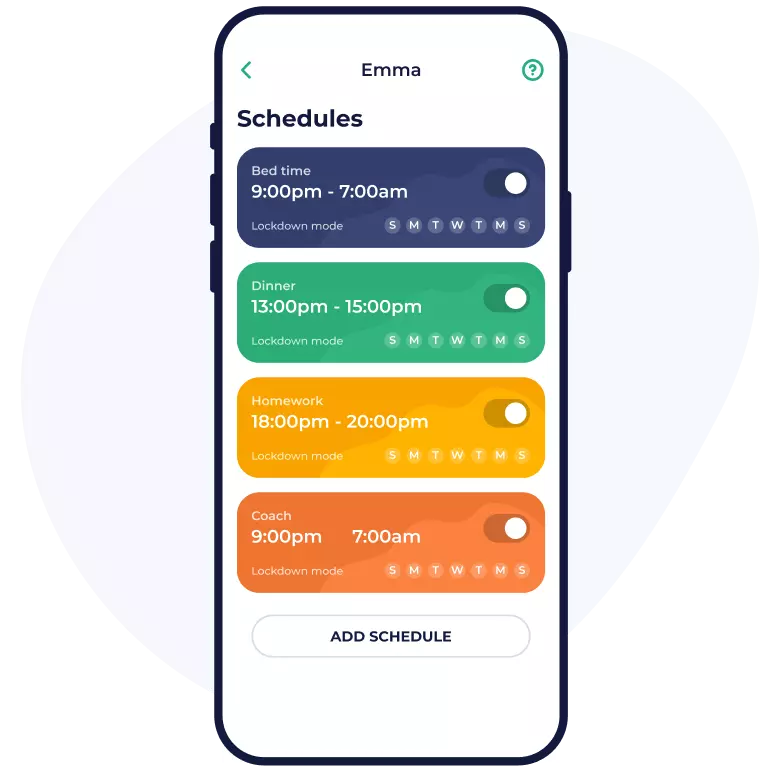 Custom schedules
Set up scheduled lock or scheduled access to apps for any reason, at any time! Want to lock the phone during school hours, or allow only educational apps before dinner? Set up a custom schedule to fit your child's needs.
Multiple profiles
Schedules can do more than just on/off:
Create up to five custom app availability setups to schedule

Allow the apps you want your child to access, when you want

Highly customizable profiles let you choose the right settings for every situation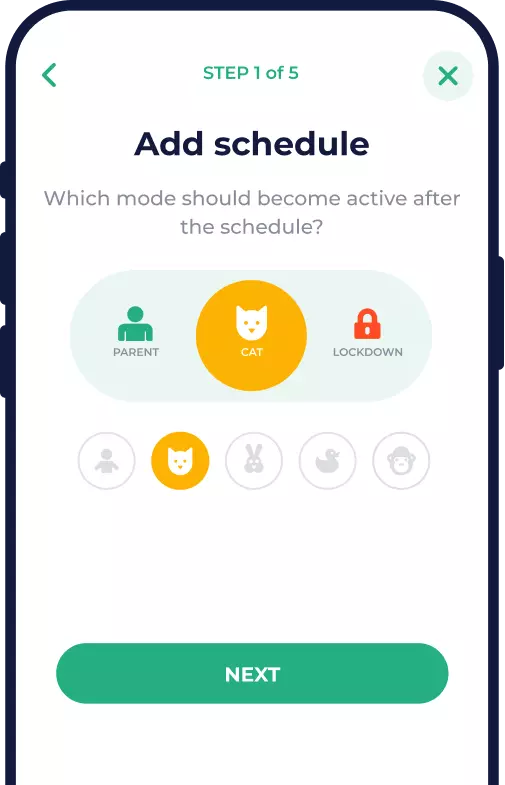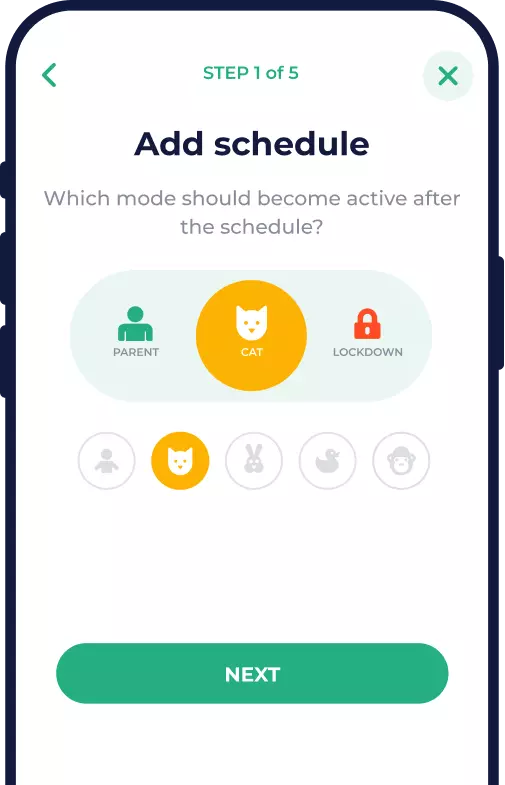 The thing I like the most is schedules especially when I am at work and busy... [they] make the parent's and child's lifes easier.