Download WINDOWS PC companion app
To help keep your children safe and limit their screen time,
download the Kidslox companion app onto your Windows PC by carrying out the following steps: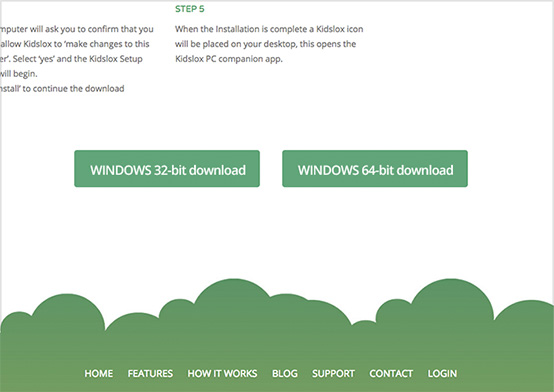 Step 1
Press the 32­bit or 64­bit version 'download' button at the bottom of this page depending on your system type (if you're not sure which version you need, check in the 'System' tab of your Windows control panel).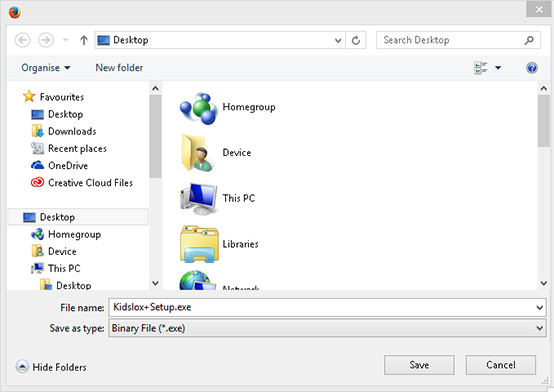 Step 2
Choose to 'Save file' if prompted, then select the folder you'd like the file to download to, by default this is set to This PC>Downloads. Then press 'Save'.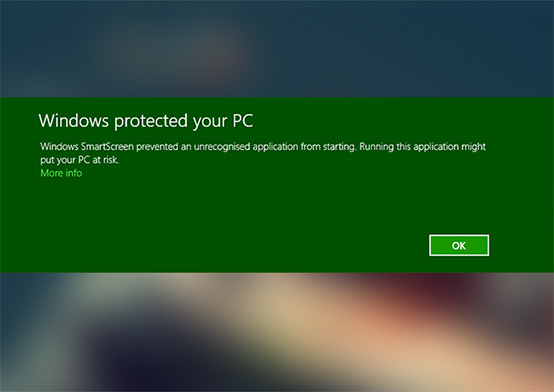 Step 3
Open the file Kidslox+Setup.exe from the folder you saved it to. A warning will pop up as shown. Press 'More Info.' and then 'Run anyway' to continue the installation.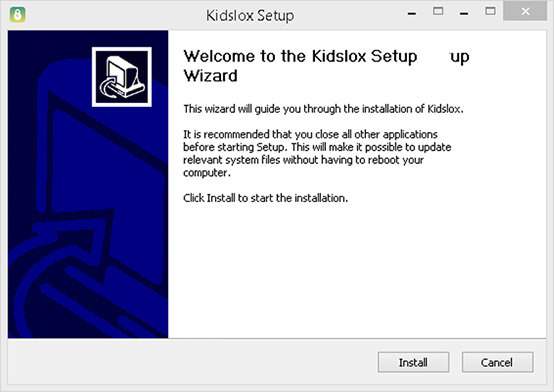 Step 4
Your computer will ask you to confirm that you want to allow Kidslox to 'make changes to this computer'. Select 'yes' and the Kidslox Setup Wizard will begin.
Select 'Install' to continue the download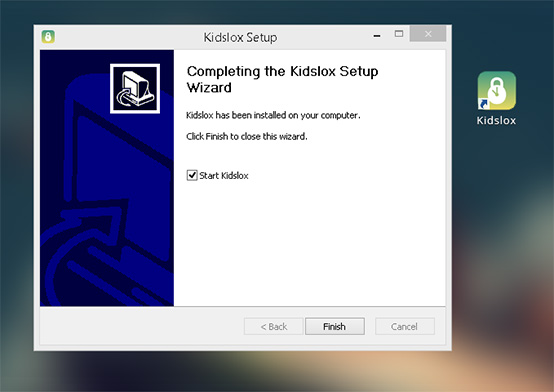 Step 5
When the Installation is complete a Kidslox icon will be placed on your desktop, this opens the Kidslox PC companion app.