With the ever growing integration of the screen into kids lives, parents everywhere are keenly aware of the potential for conflict that mobile devices hold. Whether it's someone getting more time on the ipad than someone else, not being allowed to sign up for something that all their friends are on or simply being asked to put the device down and join in with a conversation, arguments abound and tears flow freely.
That's why we've put together this short list of tips and tricks to help reduce the number of those clash moments and to offer some guidelines for handling the conflicts when they do arise:
Tip 1 – Setting clear boundaries
I often hear people give this advice "you just need to set clearer boundaries", but actually doing it is more complicated than it sounds and requires a little bit of preparation and forethought. Whether you choose to dictate the rules yourself or form them together with your children as the result of discussion, before you talk to you child you need to have a clearly defined position on what is and isn't acceptable, that you're prepared to implement and enforce without allowing a lot of exceptions.
Once the rules have been set out, parental control tools like Kidslox can help to enforce them if that's needed. Rather than having a "you know the rules" argument every time the tablet needs to be switched off, the tablet switches itself off and even gives a warning notification a few minutes beforehand so they can be ready for it when it happens. This automated switch off, legitimated by the boundaries you've spoken with them about is often much easier to accept than a "just 5 more minutes, pleeeease" type verbal confrontation.
Tip 2 – Empathise with their frustration
This might sound strange at first, perhaps you've never found computer games to have any sort of fascination and don't understand what your kids are getting so wound up about. Even so, their frustration is real and you can sometimes help stave off conflict just by recognising that fact.
Even as you enforce the limits you've set on their screen time, you can show them respect with phrases like "I understand you want to beat this level first, but you'll have to do it tomorrow now because your ipad time has run out", or "I know it's frustrating when it's time to turn your phone off, but you know you can't use it at the dinner table". It won't stop the arguments every time, but when you demonstrate that you understanding what their issue is, it helps the kids to accept that the rules aren't arbitrary or unfair.
Tip 3 – Stay calm
Again easier said than done, I know. This is a solid ground rule for all types of conflict resolution though, including conflicts with your kids. If you approach a potential argument simply intent on saying your piece and then enforcing the law, there's no room for them to feel they've been heard and things can easily break down into reactionary, heated exchanges. Instead, understanding the issue and then responding from a calm, reasoned base is key. You probably know already which situations are likely to escalate, so take a deep breath and ready yourself before everything starts.
Tip 4 – Delay the conversation
This can be connected to the previous tip. Sometimes it's impossible to have a rational conversation because things have already got a little bit too teary and wild. It's time for the classic "Come and find me when you're ready to talk about this respectfully with me".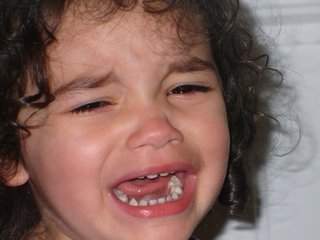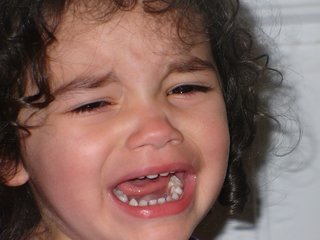 Or perhaps now really isn't the best time for an important conversation that will require attention and forethought on your part, so you could try something like: "I can see this is important to you, let's discuss it properly later when I can give it my whole attention".
Tip 5 – Right type of talk
"Know your child", is what this often comes down to. Using the sort of language that you know will appeal to them personally, because ultimately every child is different and can be reached in their own special way.
As a broad starting point though, it's often a good idea to offer younger children a selection of options to choose from, giving them control over what happens while making sure that the available options are all acceptable to you.
For older children on the other hand, asking open questions that let them express their opinions as part of a discussion is often better received. If you're going to do this though, make sure you're ready to hear them out before you tell them your side of the matter.
Tip 6 – Being open
Following on from the previous tip: whilst I would definitely suggest encouraging children to develop reasons and thought through arguments to back up their positions, this strategy obviously requires a certain willingness to not only listen to what they've got to say but even to be convinced or make compromises if the ideas they put forward are good ones.
Again we're back to setting boundaries and the role that discussion with your children can have in deciding what those boundaries should be.
Do mobile devices cause conflicts in your household? What other strategies do you have for managing those conflicts when they arise? Tell us in the comments below.