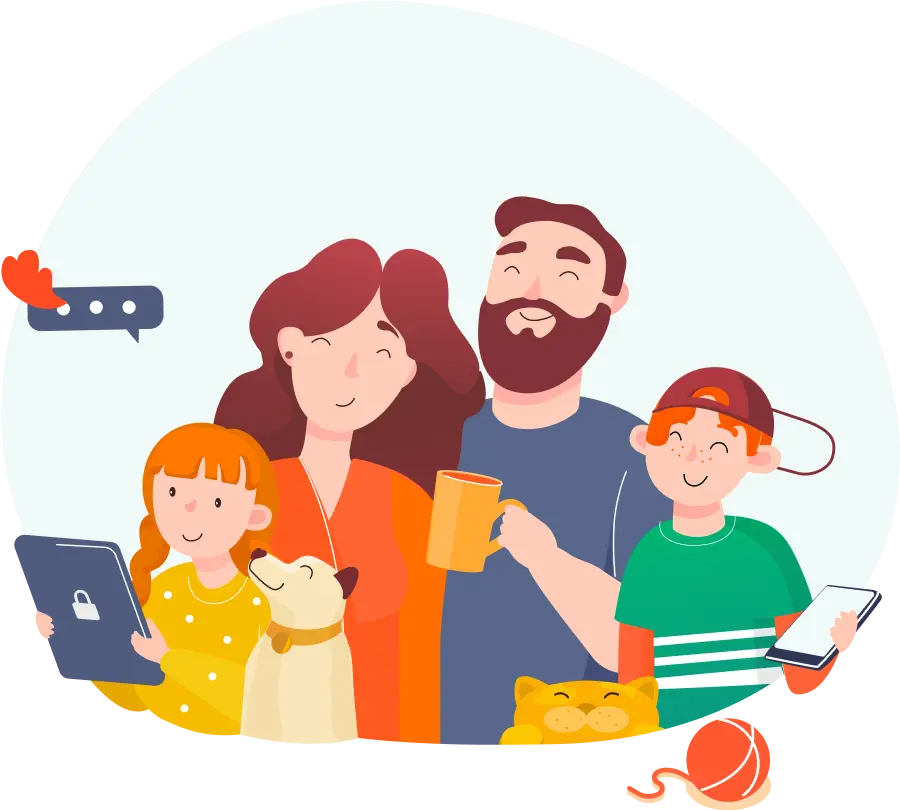 Best Parental Control Monitoring App
for iPhone, iPad and Android devices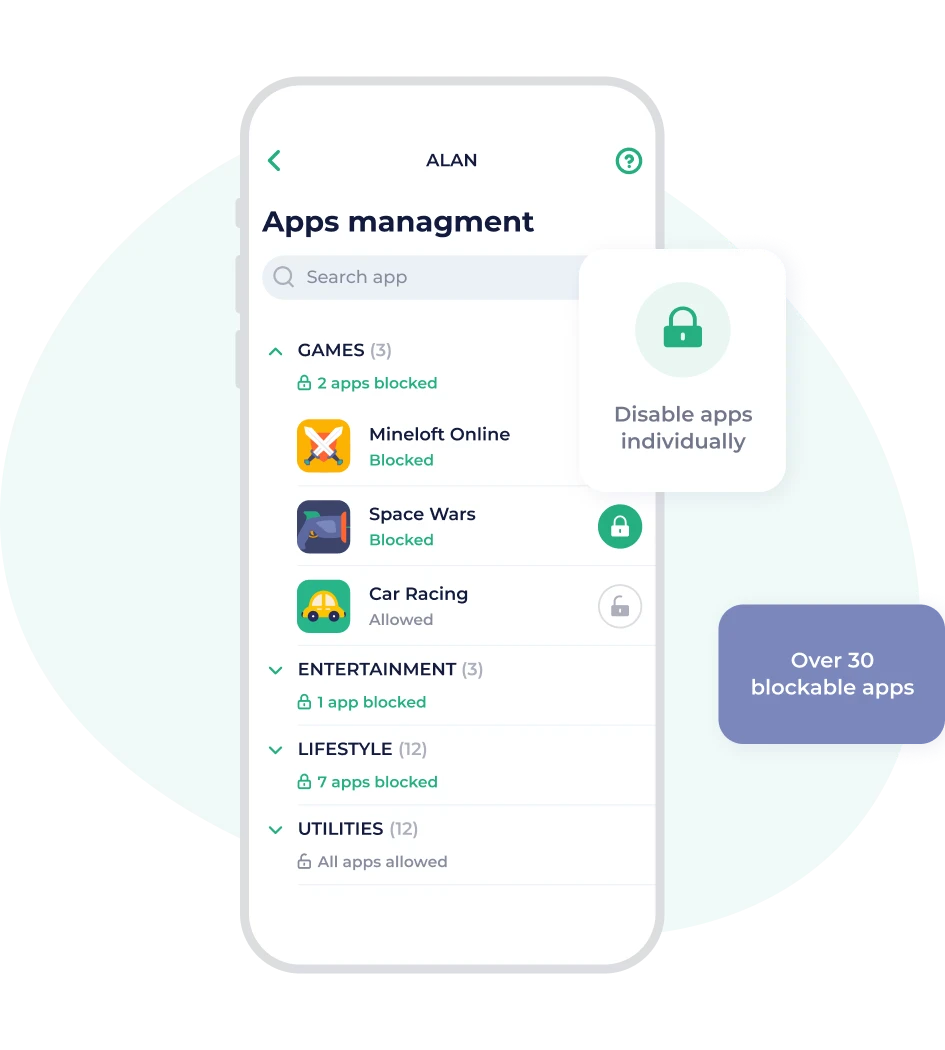 Individual
App blocking
Now you can block individual apps on both Android and iOS. The iOS app blocking feature disables internet access to a selection of the most popular (and most disruptive) gaming and social media apps.
Filter bad web sites
Kidslox powerful content blocking features ensure that your kids are protected from over 4 million inappropriate URLs and can see only the search results allowed by Google SafeSearch and Youtube restricted mode. You can also manually add sites to be blocked.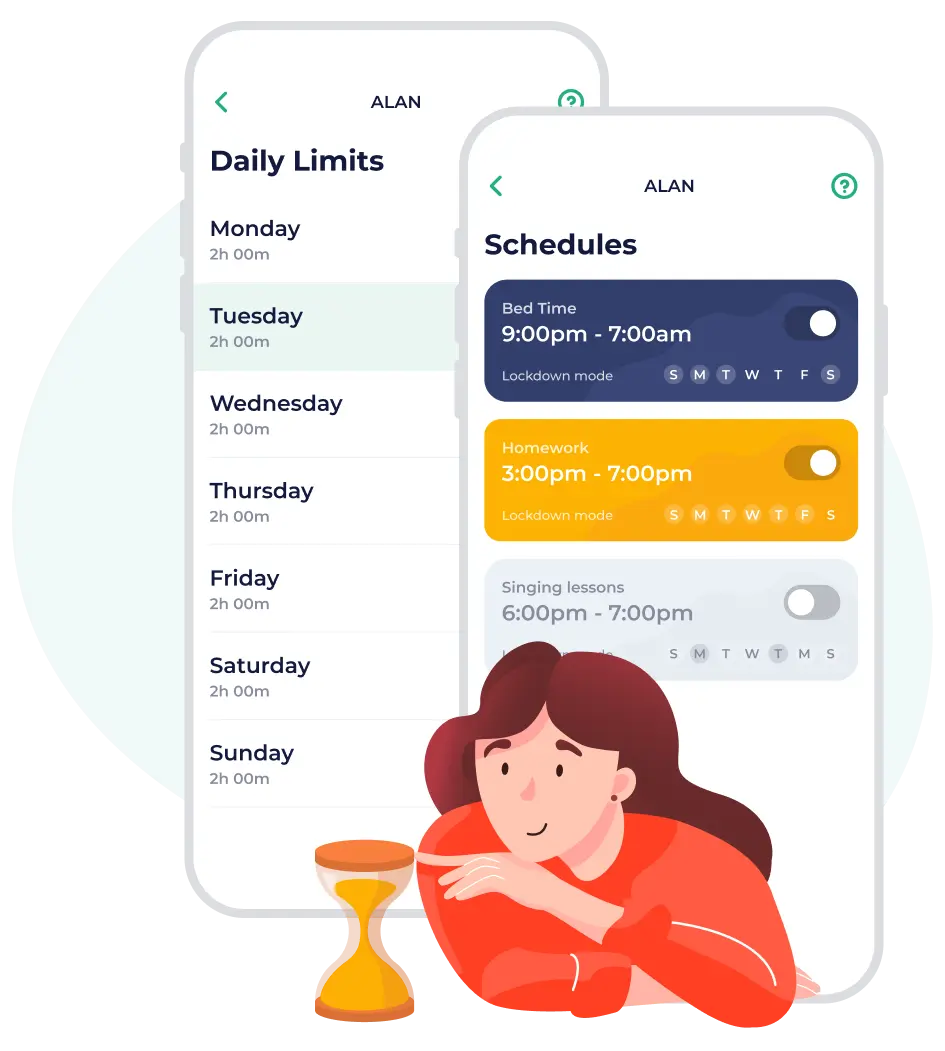 Daily limits
The Daily Limits feature makes setting screen time for your children simple. Just choose how much time they can have for the day. When the time runs out, their device changes to Lock mode.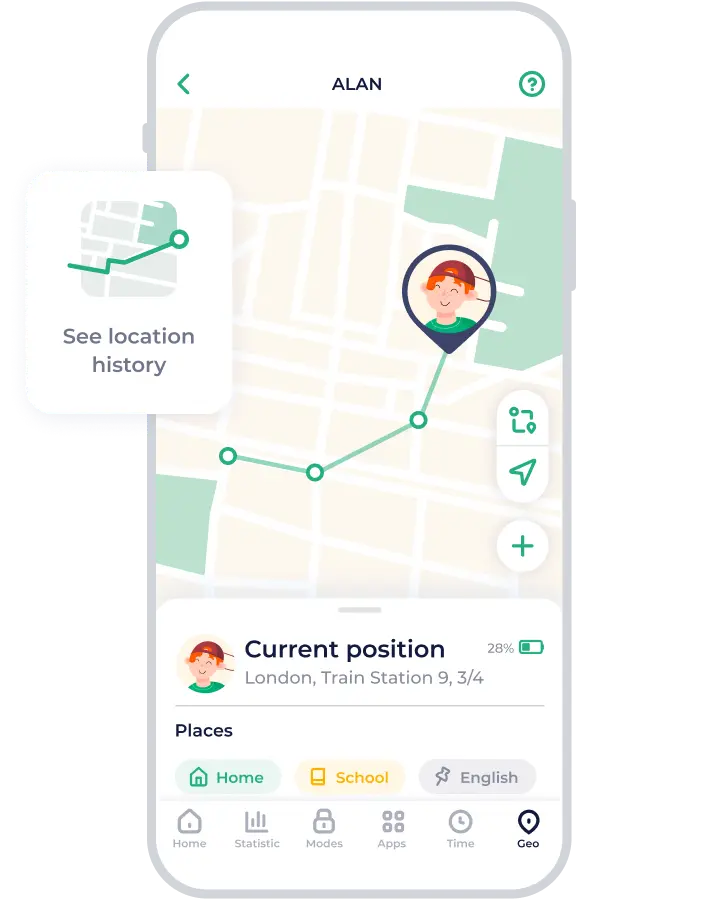 Keep track
of locations
Want to see the location of your kids on the map? Enable location tracking to make it easier to keep track of their whereabouts. Location tracking makes it easier to arrange pick-ups and provides peace of mind to parents everywhere.
More Features
iOS/Android
Control iOS devices from Android and vice versa
Childproofing
Make sure your kids can't remove the app
10 Devices
Add up to 10 devices to your account