Some of you have told us that the rearranging of your app icons and folders after using Kidslox really bugs you (actually it bugs us too, it's connected to the operating system rather than with the Kidslox App).
We've found a loophole that can help solve this problem for you. It's a free download called 'Icon Fixer.' It tricks your device into keeping your apps in the order you want them. So when you turn Lockdown or Child Mode off, your apps come back exactly how you left them. Unfortunately icon fixer doesn't yet work with iOS 13, we're looking for a way to resolve this as soon as possible.
It's important to remember the following when installing…
• It's a quick fix to make the situation better, it's not perfect
• If you move or reorder any Apps whilst in Child or Lockdown Mode then the solution will not work and your icons will get messed up again.
• You can remove the Icon Fixer app in the usual way by pressing on the icon for a few seconds, then pressing the cross symbol.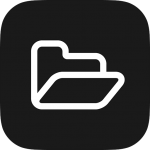 Installing Icon Fixer
If you want to install Icon Fixer, here's what will happen when you click the install button below. You will be presented with two dialog boxes:
1.  On the first one select 'Install'
2. The second dialog will say 'Unable to Download App':
– If you're using iOS 11.4 or 12, dismiss this message by selecting 'Done'
– If you're using iOS 10 or 11, ignore the message completely and restart your phone by pressing and holding the power button
Once this is done, the Icon Fixer 'app' will appear as a greyed out icon on your device. It's basically a placeholder app that never fully installs and this frozen state is what keeps the apps in order when using Lockdown and Child modes.