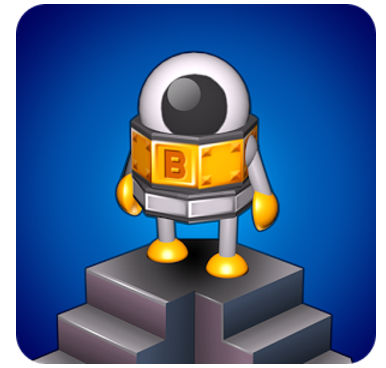 I'm a big fan of puzzle games. Whether it's word puzzles, physics puzzles, logic puzzles, or anything else that gets the kids thinking in a creative way, puzzle games are more often than not exactly the sort of app that I'm happy to download for them. Why's that? They're inherently educational, requiring problem solving either via logic or via trial and error, but at the same time the best examples are engaging games that kids want to spend time playing.
Today's recommendation is a fine example of puzzle games at their best; Mekorama is set in an enchanting 3D environment, is easy to pick up and understand and has players guide a stumbling robot through a series of obstacles to make it to each level's end point.
The puzzles are challenging enough to engage players of any age, (you might even want to give it a go yourself) but hold a cute simplicity and an ability to trial and error your way through which makes it a good fit for kids as young as 9 or 10.
On top of the game's initial 50 levels, there's also a level creator tool which lets you design new levels (and potentially share those creations with others and download other peoples levels). Again it's simple to use, but this time it's encouraging a different type of learning: planning, designing and creative expression. It's really rewarding to create a new, functioning level, especially if it involves some moving parts.
Here are the links to download via App Store and Play Store