YouTube is the biggest video hosting service in the world. Its database contains a wide range of video material from cartoons and movies to video instructions and unique science material. Parents and kids all over the world like spending their family time watching videos on YouTube. Kids can be easily occupied when all their favourite characters are just a click away. Very often parents give devices to kids and do not control the content children can watch, but it is very important to do so.
YouTube is great video storage, but its database is also full of videos that are inappropriate for children. The content can be explicit or even dangerous. So sometimes watching YouTube can even be harmful.
However, there is an easy way to block a lot of that unwanted content with the help of YouTube's parental control settings.
How to block explicit content on mobile devices and make YouTube safe for kids
On mobile devices you can install the YouTube app from the relevant store or just use the YouTube website, opening it via one of the browsers on your device.
Both options have their own way of configuring parental controls.
The YouTube app
If you use YouTube as a separate app, you can enable the 'Restricted mode' (what YouTube calls it's parental control settings) by following the instructions below (the images below show the settings on an Android device. On iOS the instructions are similar but some menus are in a different position):
Open the app: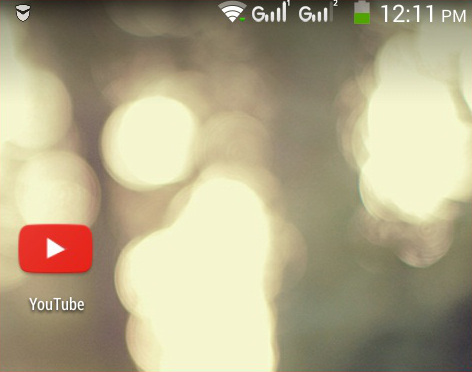 Make sure that you've already signed in. To sign in tap on the menu button and sign in: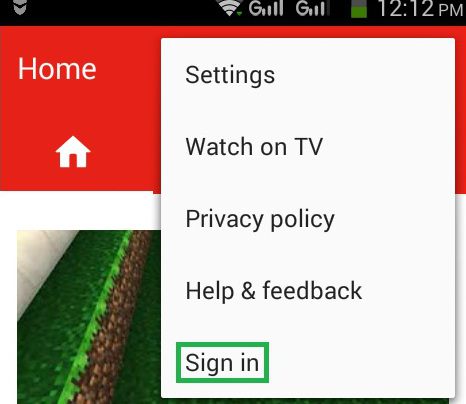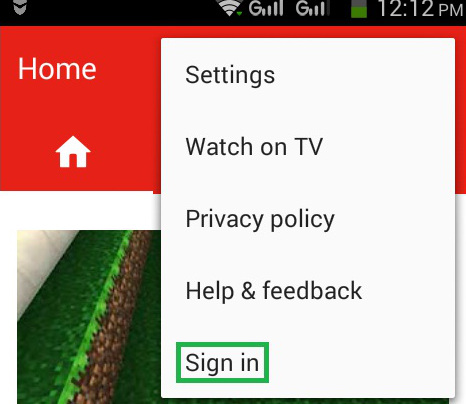 Tap on the Menu button:


Go to Settings: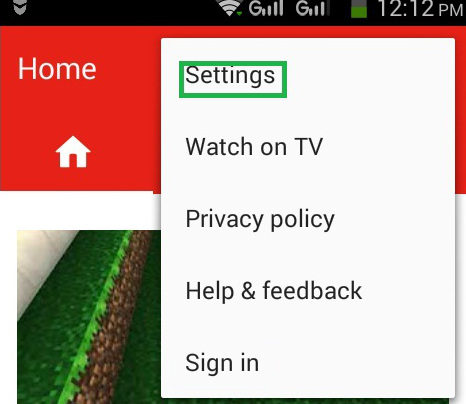 Then go to General: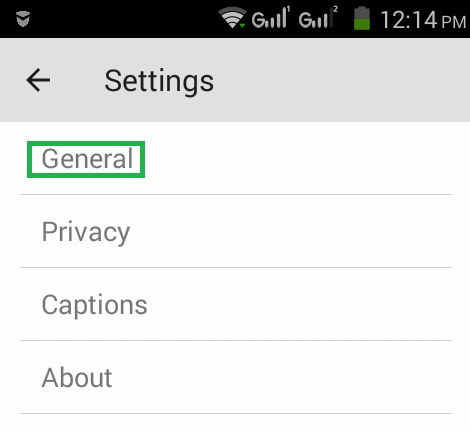 Scroll Down, Find the Restricted Mode and swipe the toggle to the right position: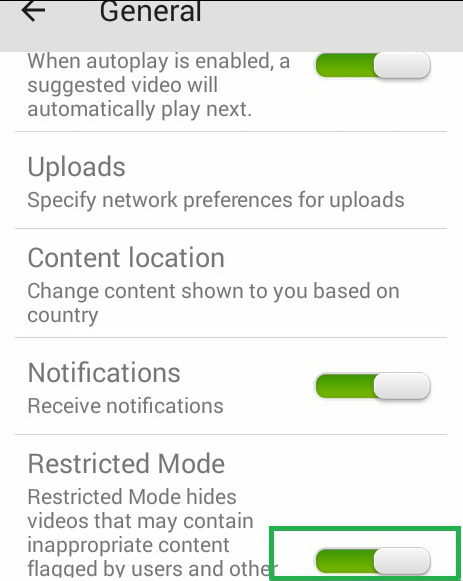 On mobile devices 'Restricted mode' settings are associated with the device. This means you need to ensure that the restrictions are enabled before you give your device to your child even if they're going to use their own YouTube account.
Please note that Restricted mode hides content marked by users. However, it can't guarantee that all inappropriate videos will be blocked. For a more detailed explanation, check our article on the main YouTube site.
One more important point is that on mobile devices the restricted mode can't be locked as it can on the desktop (either in the app or on the mobile version of the site).
Mobile version of the YouTube site
Here's what you need to do to apply restricted mode to the YouTube website as it appears when opened using a mobile web browser:
Open the YouTube website in your mobile browser.
Sign in using your Google account: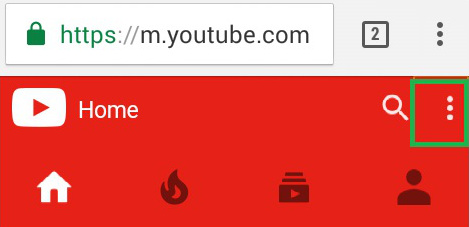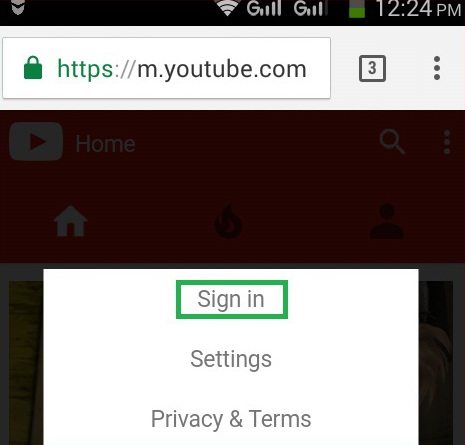 Tap on the Menu button: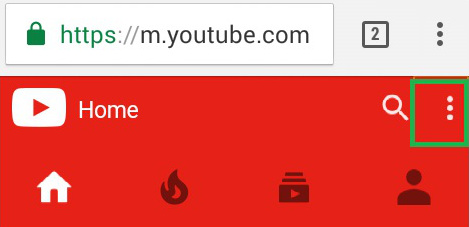 Select Settings: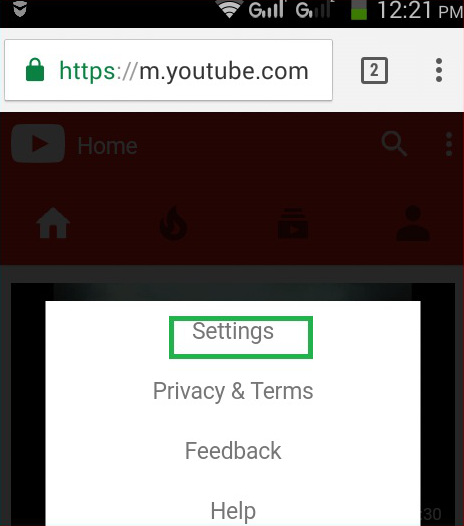 Tap on 'Restricted Mode' to change the option from Off to On position: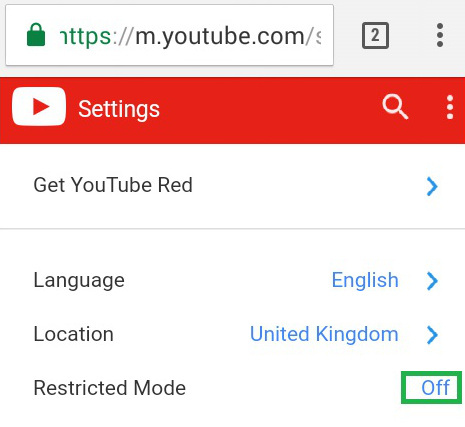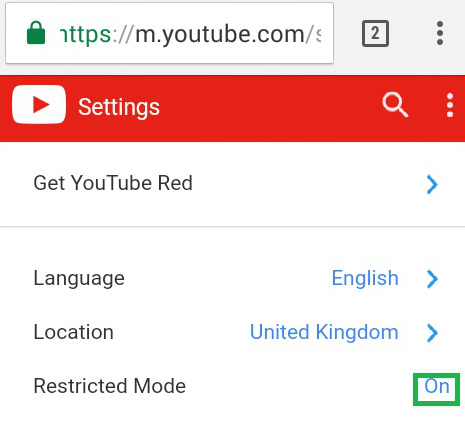 As mentioned above, the system's not perfect, but it's a good step in the right direction. We'd definitely recommend turning restricted mode on to protect your child from inappropriate content and dangerous video material. Hopefully it will help make watching YouTube safe for your kids.