Adult materials, cyberbullying, online grooming, offensive messages, and content are all kinds of dangers that might lurk in wait for your kids on the Internet. With that in mind we as parents are looking for ways to grant them safe browsing experience on iPhones and iPads. Another concern is to make them more productive and focused while doing homework or to avoid distraction during family dinner. We'd like to suggest you a couple of solutions to address the challenge of blocking internet on iPhone.
Apple's parental controls
On iOS devices parents have an opportunity to shut down specific features and in-built apps with the help of native Restrictions. Blocking internet is among the options suggested by Apple. To set up the appropriate Restrictions, follow our step-by-step guide.
Step 1. Open Settings and go to General
Step 2. Scroll to Restrictions and enter the Restrictions menu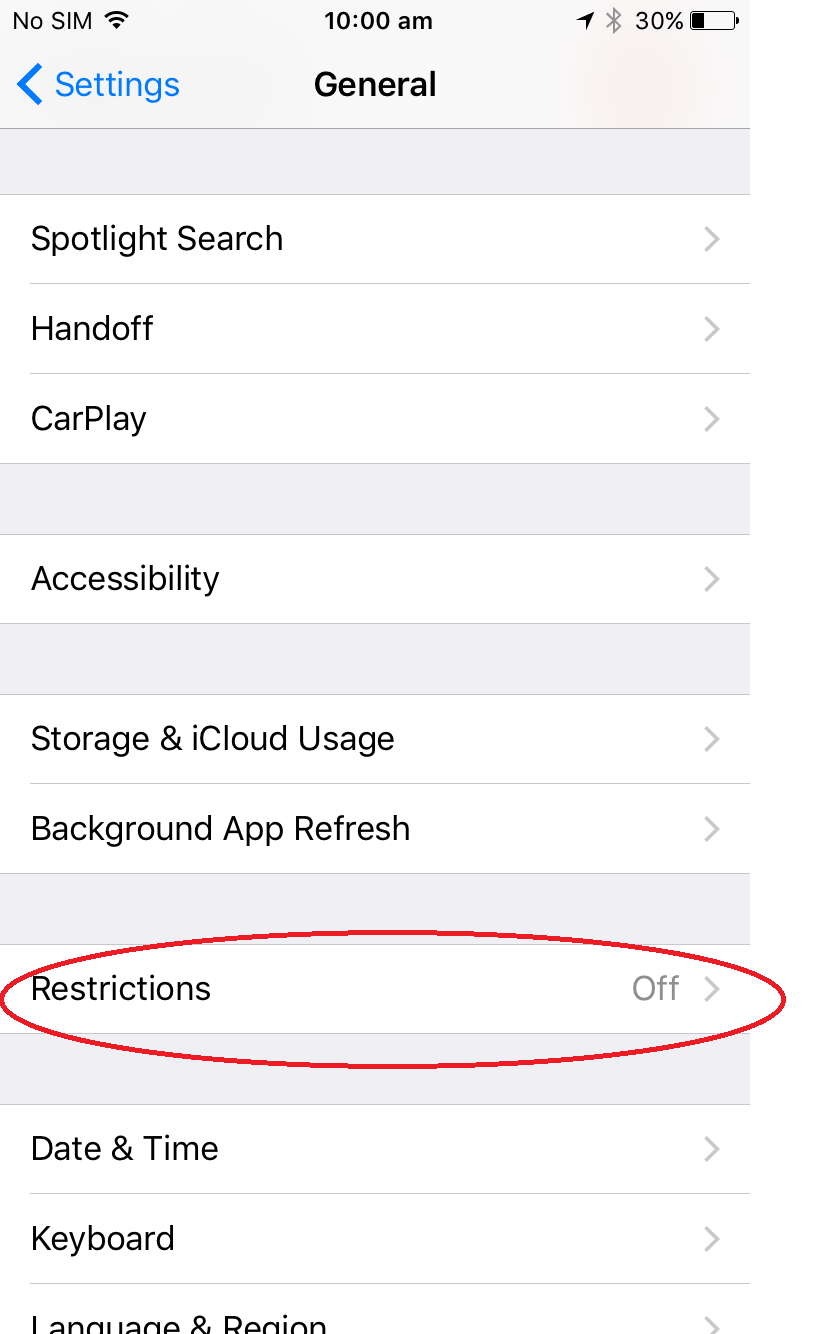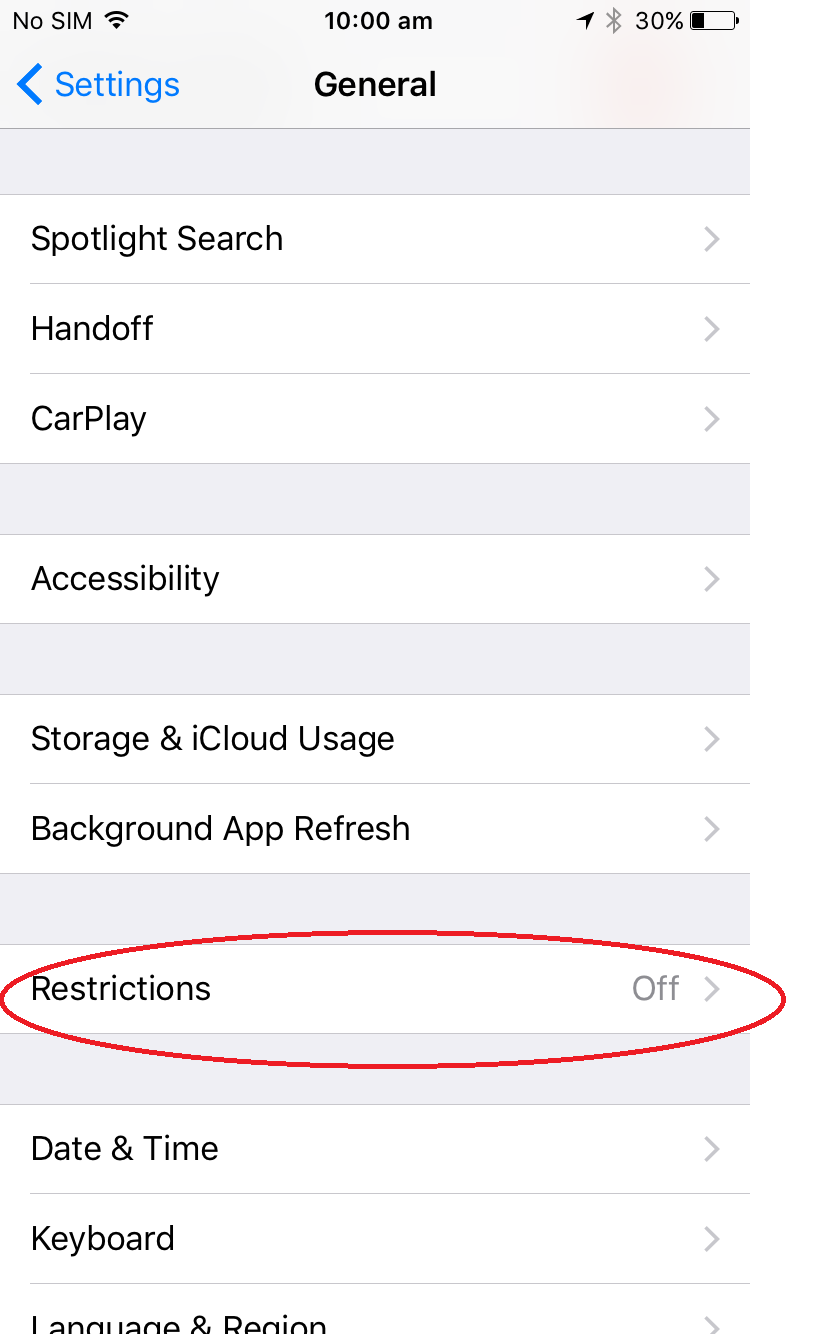 Step 3. Select Enable Restrictions.
Step 4. Enter a passcode which prevents a child from turning the Restrictions off.
Step 5. Inside Restrictions you'll have a variety of options available for blocking. Enable or disable the apps you want to be accessible with the help of the toggle. If the Internet is your concern, you'll need to toggle off the Safari browser.The app won't deleted, it only becomes invisible so the child won't get a chance to access the browser.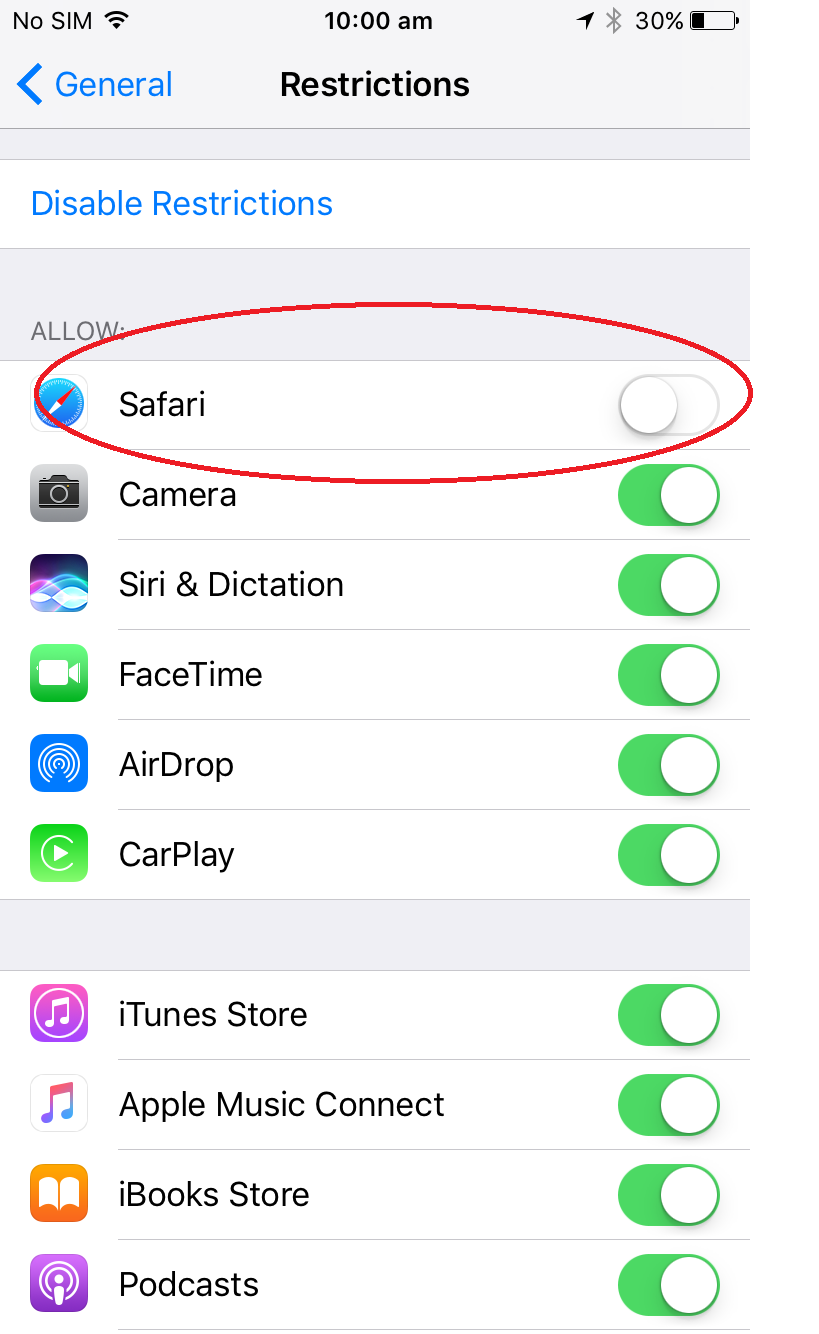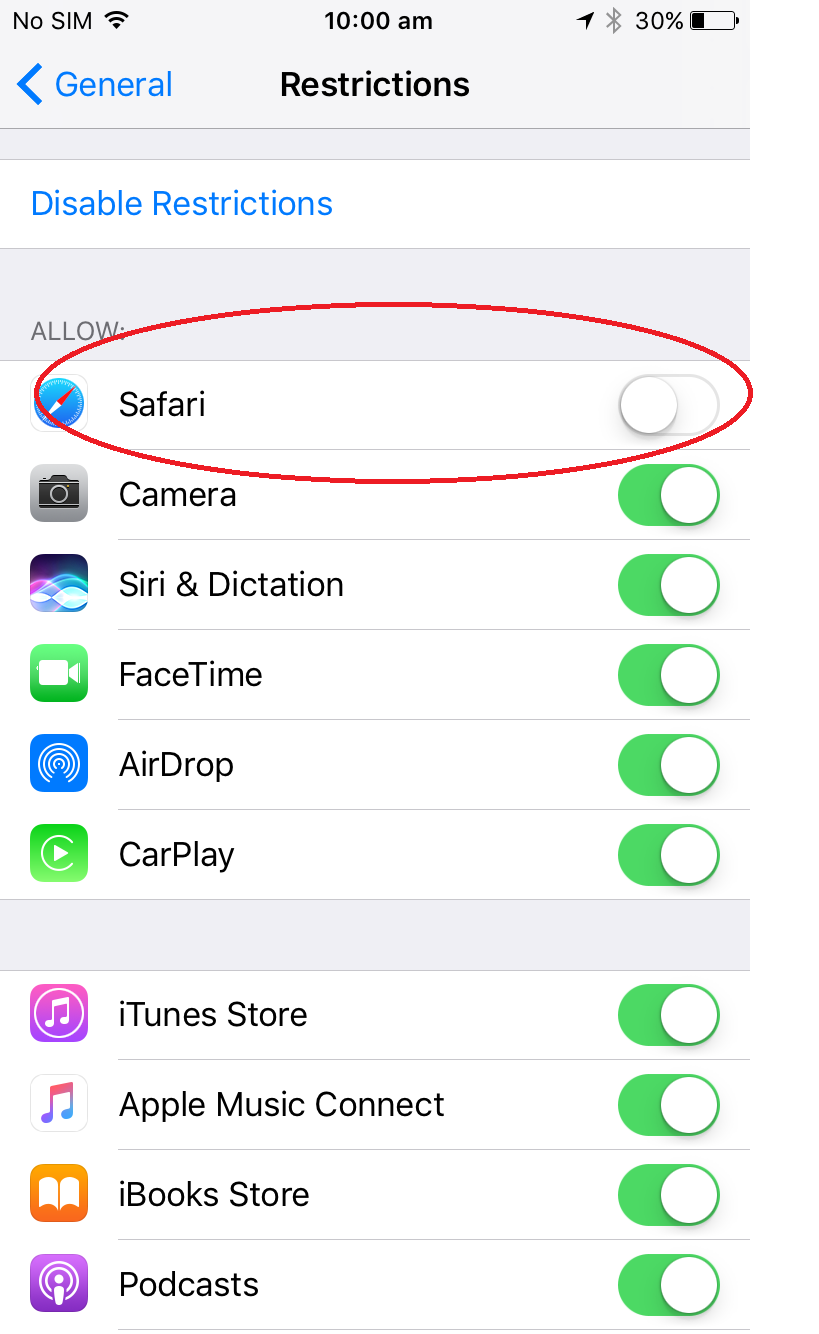 Keep in mind that Apple, as well as other mobile device manufactures, does not specialize in developing parental controls. That is why their app restriction functionality is limited. There's no way in-built control can block some apps. You can't lock the internet remotely or apply restrictions for specific periods of time neither. That is why handy software like Kidslox may be of service to keep your kids' devices safe and make parenting easier.
How to block Internet on iPhone and iPad using Kidslox
If you'd like your child to concentrate on studies and you don't feel like wrestling your kid's phone every now and then Kidslox software is just what you're looking for. With the help of the parental control app, you'll be able to disable Safari browser remotely from your own device. In such a way you can keep your child off surfing the Internet or browsing any websites until his homework is complete or dinner time is over.
Follow the guide to block Internet right away
Step 1. Download and install the Kidslox app
To begin, deploy and install the Kidslox app from the AppStore. Then create an account and start exploring Kidslox great features.
Step 2. Set up Restrictions
In order to do that, follow the steps below:
open Kidslox
select the device on which you'd like to turn on blocking
open the Restrictions tab
find "Internet access" under Content Blocking section
mark it with the green lock sign
tap the 'Save' button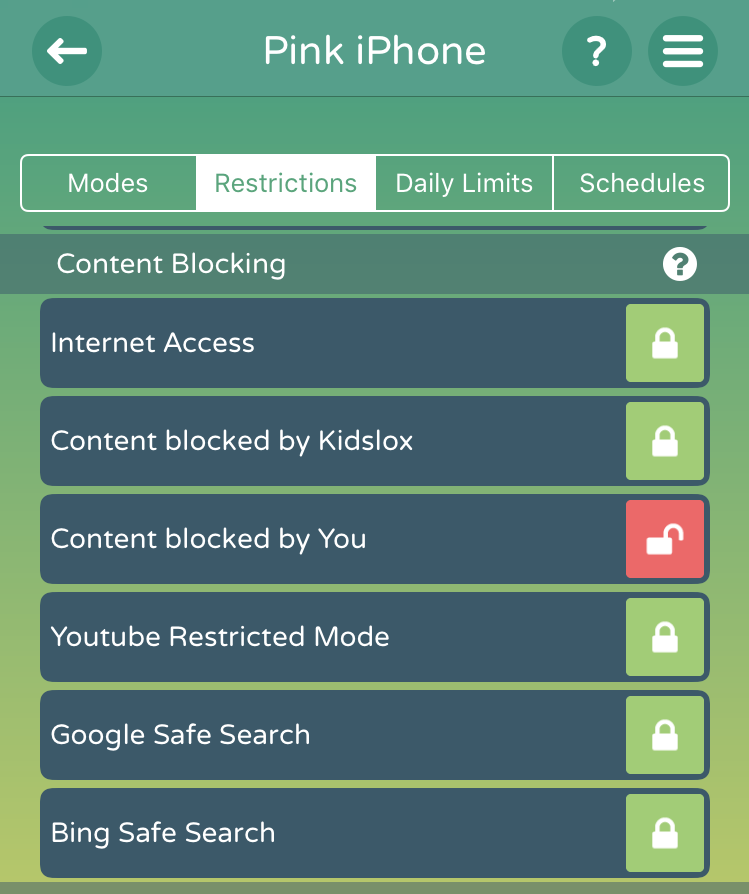 Step 3. Start blocking
As soon as you switch the mode to Child mode, the Safari browser will be effectively blocked. So your child won't get a chance to access the Web until you change the mode to Parent.
How to block individual apps on iPhone
With Kidslox you can benefit from blocking not Safari only, but various individual apps as well. So the social media and messengers won't distract your family time anymore.
On iOS platform you can set up blocking by age category as well as individually. In the first case, the icons of disabled apps would disappear from the screen. If you want to block apps individually, the icons would remain on the main screen but they would have no internet connection.
To instantly block specific apps follow a few easy steps:
Step 1. Open Kidslox and go to Restrictions tab
Step 2. In Individual App Blocking section you'll find the list of apps available for blocking on the target phone. Mark the apps you'd like to disable with the green lock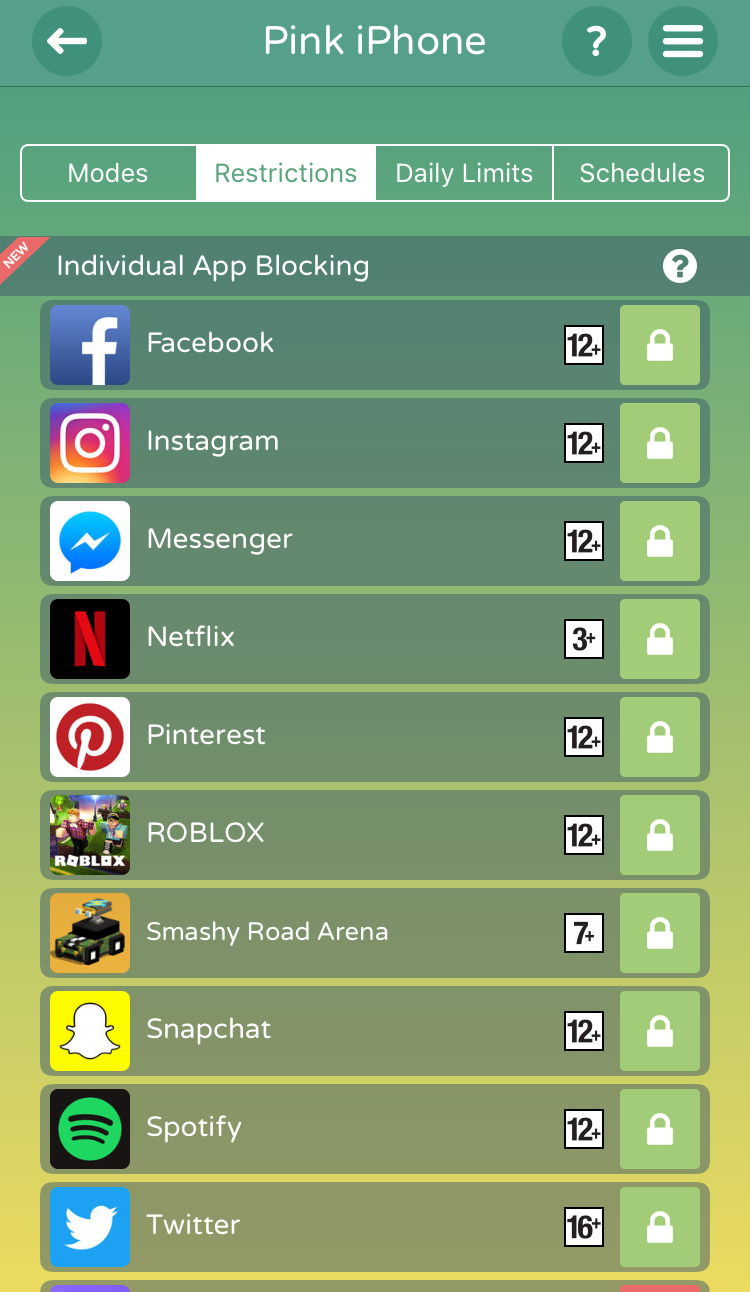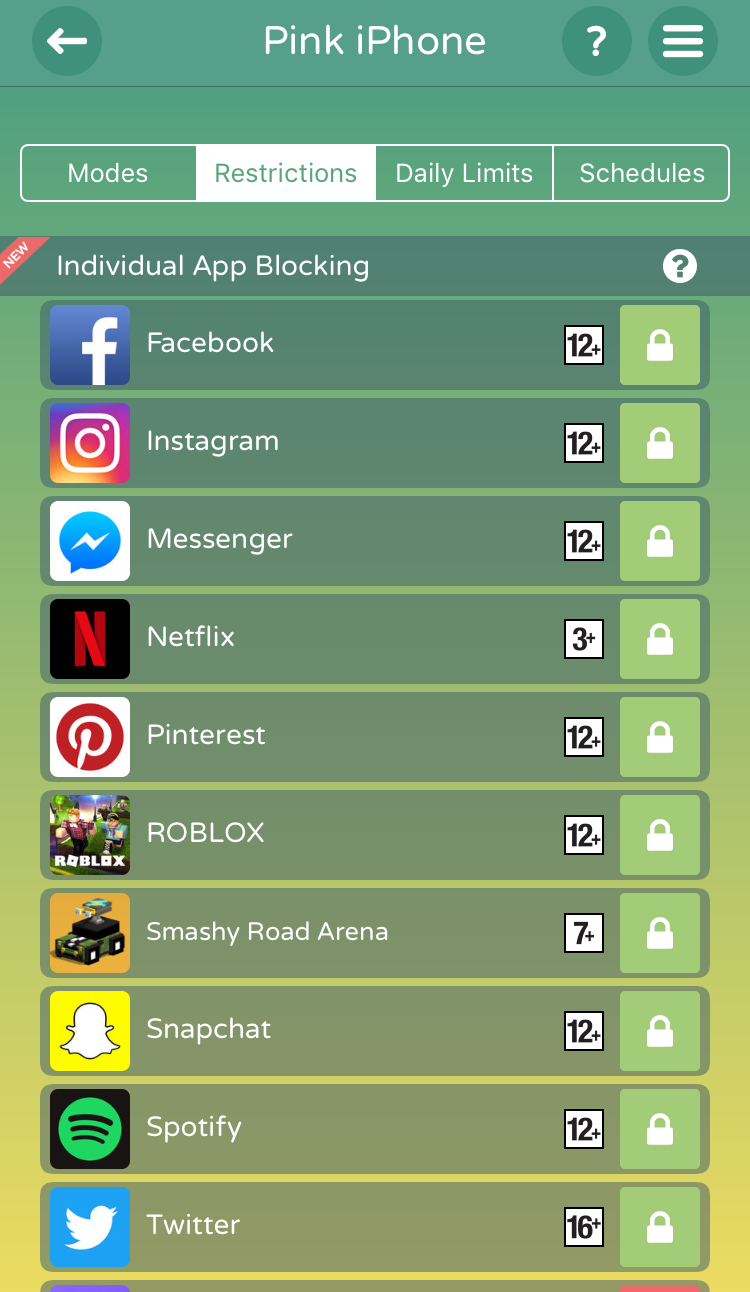 Step 3. Save the changes.
The blocking will be applied in Child mode and the app would have no access to the Internet. You can find the list of blockable apps on Kidslox website.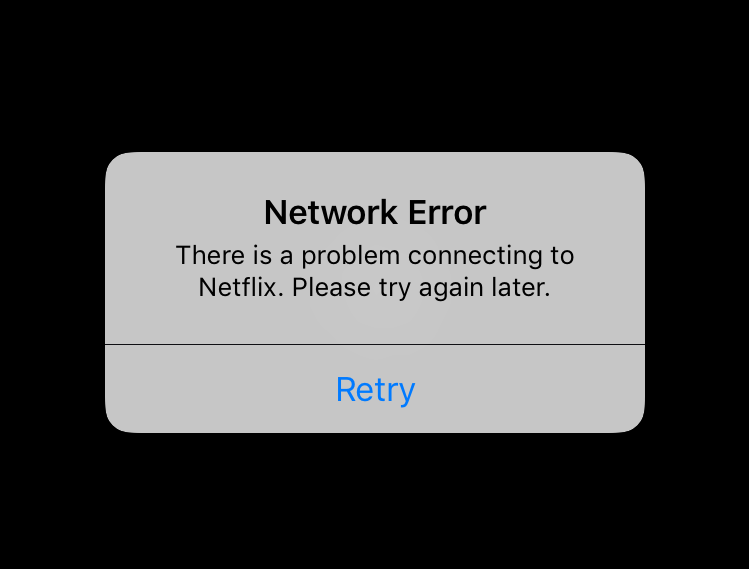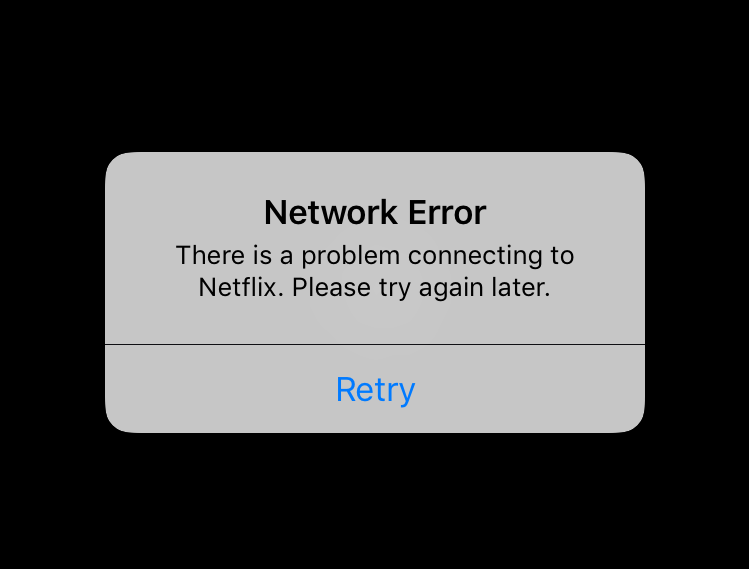 Here are some applicable ways to use Kidslox parental controls:
Block internet to encourage your kid concentrate on studies
Block bad web content that might be harmful (you can read more about how to block webistes on iPhone in our step-by-step guide)
Disable specific apps to avoid child's distraction
Schedule internet time for specific hours
Sure, Apple's parental control does dispose a set of basic security features. But is that enough? Or should you consider installing a third-party app with a wider assortment of tools? It's up to you to decide how to block internet on your child's iPhone. If you'd like to add customizable touch and make sure your child is safe, you'll probably need to consider parental control app.