Spending time with family should be a priority for both kids and parents. We all understand how important it is to share everyday moments, emotions, thoughts, plans and achievements. Time spent together is priceless. The truth is that we are not all perfect parents and we can't always make 'family time' to be with our children as often as we'd want. Whether it's work, chores, circumstances, or something else, life seems to find all sorts of ways to have us be late for the graduation ceremony, far away from home on their Birthday or otherwise unavailable at the worst possible moment.
Thankfully, technology can help take the edge off of these stings. Modern communication apps provide us with great ways to make our parenting consistent and full of family talk times. We wanted to find an app that provides simple, reliable and fun ways for communicating with our kids when we're away, that doesn't leave them exposed to the security or privacy risks inherent in so many video and messaging apps. Obviously here at Kidslox we're committed first and foremost to the safety of our kids when they're online.
To this end we decide to try out JusTalk Kids. We're already fans of JusTalk's main app, but an offering for children needs a different focus. JusTalk Kids promises safe video chat and messaging, and is specifically designed for kids to connect with family and close friends from their tablets or smartphones. Let's take a look.
Set up
First off, JusTalk Kids is free. Great. You can install JusTalk Kids on all your family devices. It's compatible with both Android and iOS. If parents are already using JusTalk (the video chat version for adults), they don't need the JusTalk Kids app as the two integrate well, with the same facetime quality.

Once downloaded, the main setup task is to create an account. This can be done using the device's phone number, but also by simply choosing an available ID and setting a password. Simple.
Adding friends  
If someone tries to add your child but your child doesn't add them back, any attempted calls and messages will get rejected and remain unseen. Kids don't receive any notification about friend requests, calls or messages unless they add the parents-approved person first.
On top of that, your child's JusTalk ID won't be recommended to any other users on JusTalk or JusTalk Kids and in the profile menu, there's a "Block list", so parents can block concrete accounts and phone numbers from being added.
Design
The app design is minimalistic and child friendly. There's nothing redundant in the user interface. And it doesn't hang up when you go to home screen. The only little niggle I had was that when confirming some actions, a simple maths problem appeared to confirm the action, supposedly with the idea that small children aren't able to do the math and need parent approval & help to complete the action. By the time we give our kids phones, they can probably handle 6×9.
The absence of ads and in-app purchases is great, creating a very approachable feel, and overall I was happy handing a device with JusTalk Kids on to my daughter. The friendly design and integrated parental involvement were very reassuring.
Messaging features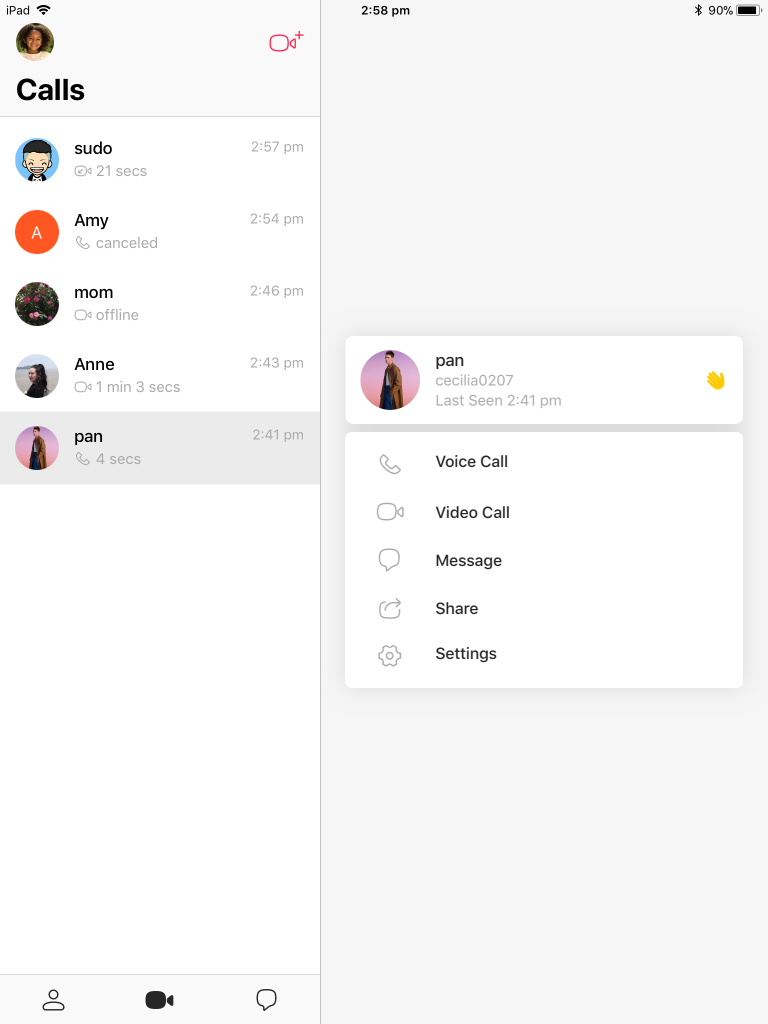 As you can see, the app allows children to communicate with pre-approved family-members and friends via voice-calls, video chats, and text messages. This means that if they see you online, your kids can initiate a call or video chat with you and even if you're not there they can make a recording or send a message.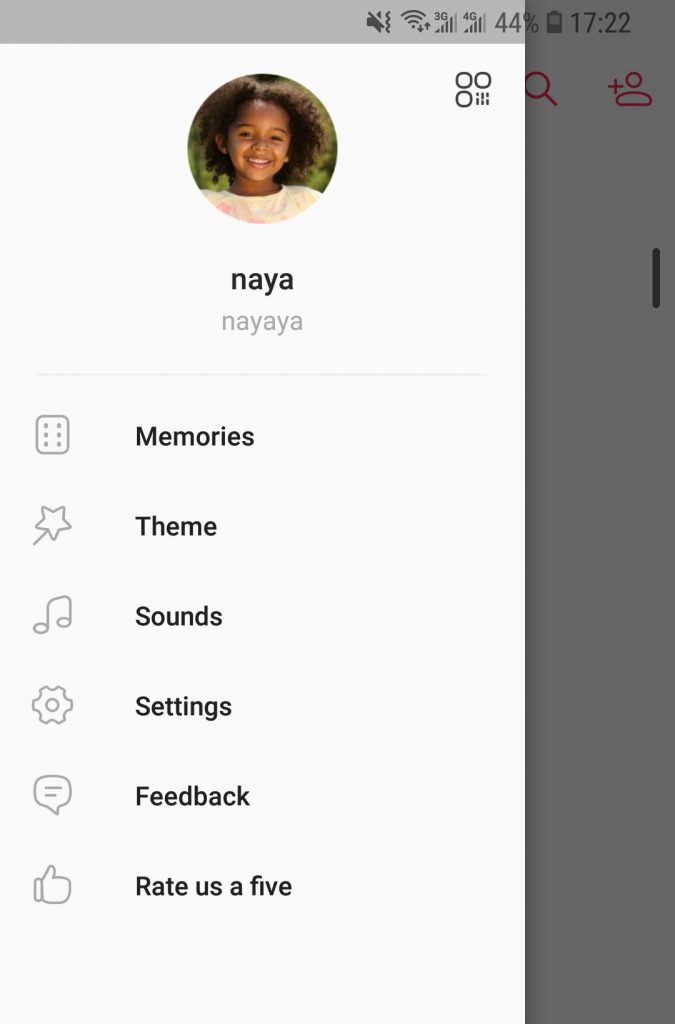 I really liked the "Memories" folder in the kids profile menu. It lets them keep childhood moments in the form of photos, videos and sound recordings that they can then easily attach to conversations so they them can show it to mommy or daddy. Even better, they can edit photos with doodles and stickers to share during a call and play mini-games together with the person they're calling. These features are cute and add an extra fun dimension to family calls, which can then be saved and returned to later as a reminder of the shared time.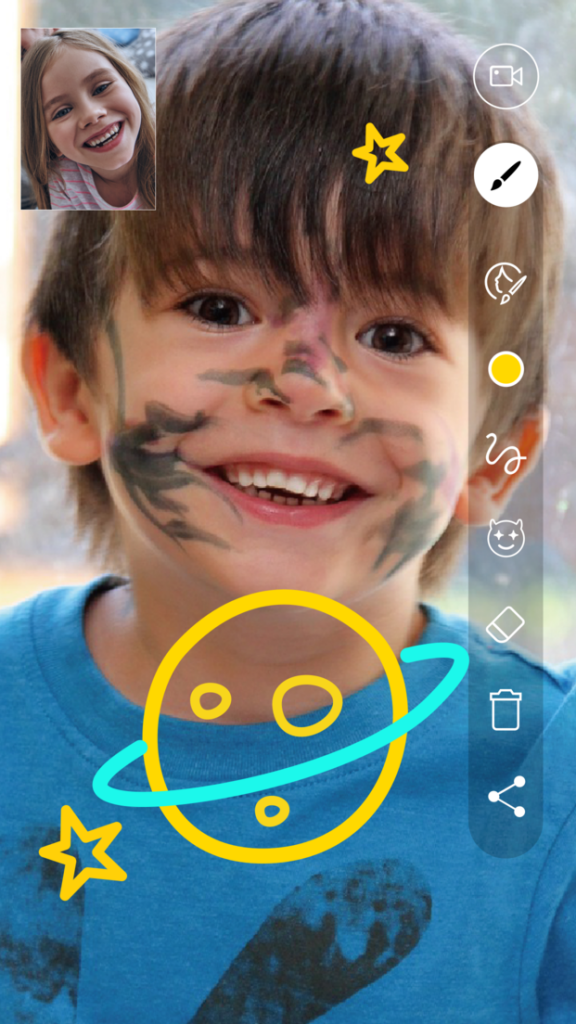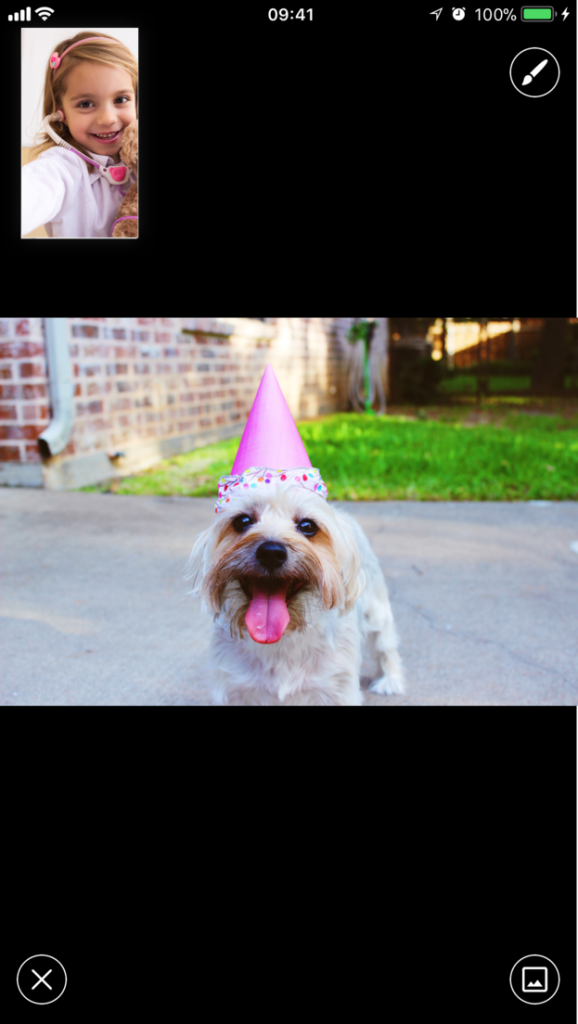 Private and secure
All personal information of both children and parents (including calling and messaging data) is end-to-end encrypted. It's split into multiple random paths which ensures it can't be monitored or saved by servers.
In general, JusTalk Kids is a good app, it has safe communication functions: live videos, voice calls, photos, messaging and entertainment like doodling and gaming during conversations. A great mix of practical features and fun extras. I look forward to seeing how it develops moving forward.
Here are download links:
Google Play:  https://play.google.com/store/apps/details?id=com.justalk.kids.android&referrer=utm_source%3Dreview
App Store: https://itunes.apple.com/app/apple-store/id1403744827?pt=119122987&ct=review&mt=8
Amazon Store: https://www.amazon.com/dp/B07DRN7XGK