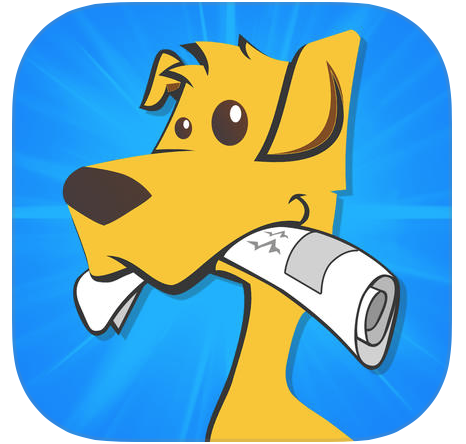 We live in a highly informational world. TV, radio and the internet inform us about thousands of events on a daily basis. To know what's going on in the world is a very essential part of our life. Our kids also read and listen to the news and value doing so. But sometimes we can easily get lost in the "news noise" (and our children even more so). Many kids don't feel they are being represented or at least not properly represented in the news. We've written before about how it's important to help our kids navigate their way in the age of fake news, so it doesn't wind up confusing or overwhelming them.
News-O-Matic, News app for kids
News-O-Matic is a news app that allows children to be more involved in the life of the "big world" by exploring news and getting to know more about world events. And it's not boring because both the app's design and content is specifically made for young kids. Every day, it releases 5 child friendly articles on current affairs to pique the interest of it' young readers. The articles come at 3 different reading levels and are big on visual elements. I wouldn't put money on it, but it seems that sometimes reading the news via this app can be just as interesting as watching cartoons.
It's available for both iOS and Android platforms.
Additional features
The app can be switched between "kid", "parent" and "educator" modes, which determine whether the app is for use by children on their own or in a classroom or family setting.
I was pleased to discover that the app doesn't only inform kids about the news but also has some suggestions on how they can impact the world themselves. It challenges them to develop their own action plan for solving some global or local issues. There's even an option to ask questions about the articles they've read in the "News Room".
If they get tired of news, they can switch to in-app games, puzzles and quizzes, which still have an educational focus on learning about our world and about historical events that happened on today's date.
Opinion
I'm very impressed by the educational value of News-O-Matic. In fact, I'm surprised it didn't come higher up our list of the best educational apps as chosen by Kidslox users. I've seen a number of reviews from teachers recommending the app as a good educational tool and from parents praising it as age appropriate for elementary school kids and very engaging. I would agree with them both wholeheartedly. In addition, it doesn't contain any ads, always a plus.
I think this app helps kids to feel themselves more connected to the world and to the issues currently being discussed by the wider community. It provides a lot of learning opportunities as well as family discussion topics.