JUSTALK KIDS REVIEW



Spending time with family should be a priority for both kids and parents. We all understand how important it is to share everyday moments, emotions, thoughts, plans and achievements. Time spent together is priceless. The truth is that we are not all perfect parents and we can't always make 'family time' to be with our children as often as we'd want. Whether it's work, chores, circumstances, or something else, life seems to find all sorts of ways to have us be late for the graduation ceremony, far away from home on their Birthday or otherwise unavailable at the worst possible moment.
Thankfully, technology can help take the edge off of these stings. Modern communication apps provide us with great ways to make our parenting consistent and full of family talk times. We wanted to find an app that provides simple, reliable and fun ways for communicating with our kids when we're away, that doesn't leave them exposed to the security or privacy risks inherent in so many video and messaging apps. Obviously here at Kidslox we're committed first and foremost to the safety of our kids when they're online.
To this end we decide to try out JusTalk Kids. We're already fans of JusTalk's main app, but an offering for children needs a different focus. JusTalk Kids promises safe video chat and messaging, and is specifically designed for kids to connect with family and close friends from their tablets or smartphones. Let's take a look.
Set up
First off, JusTalk Kids is free. Great. You can install JusTalk Kids on all your family devices. It's compatible with both Android and iOS. If parents are already using JusTalk (the video chat version for adults), they don't need the JusTalk Kids app as the two integrate well, with the same facetime quality.
Once downloaded, the main setup task is to create an account. This can be done using the device's phone number, but also by simply choosing an available ID and setting a password. Simple.
Adding friends
Removing the possibility for children to connect with strangers is one of the key reasons why a separate, children's service is necessary, to ensure safety and prevent "stranger danger", so how do they achieve this? It's simple enough, for a contact to be added to your list, you have to add them AND they have to add you. There are no notifications about who has added you, no friend request to respond to, connecting with another person on JusTalk requires both parties to be aware of each other outside the app.
To add someone you need to know their phone number or JusTalk ID or have access to their QR code.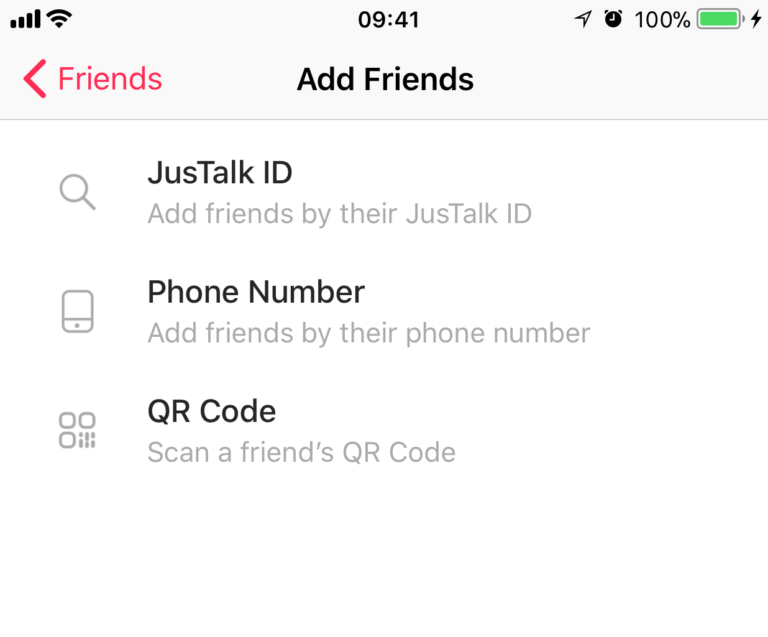 If someone tries to add your child but your child doesn't add them back, any attempted calls and messages will get rejected and remain unseen. Kids don't receive any notification about friend requests, calls or messages unless they add the parents-approved person first.
On top of that, your child's JusTalk ID won't be recommended to any other users on JusTalk or JusTalk Kids and in the profile menu, there's a "Block list", so parents can block concrete accounts and phone numbers from being added.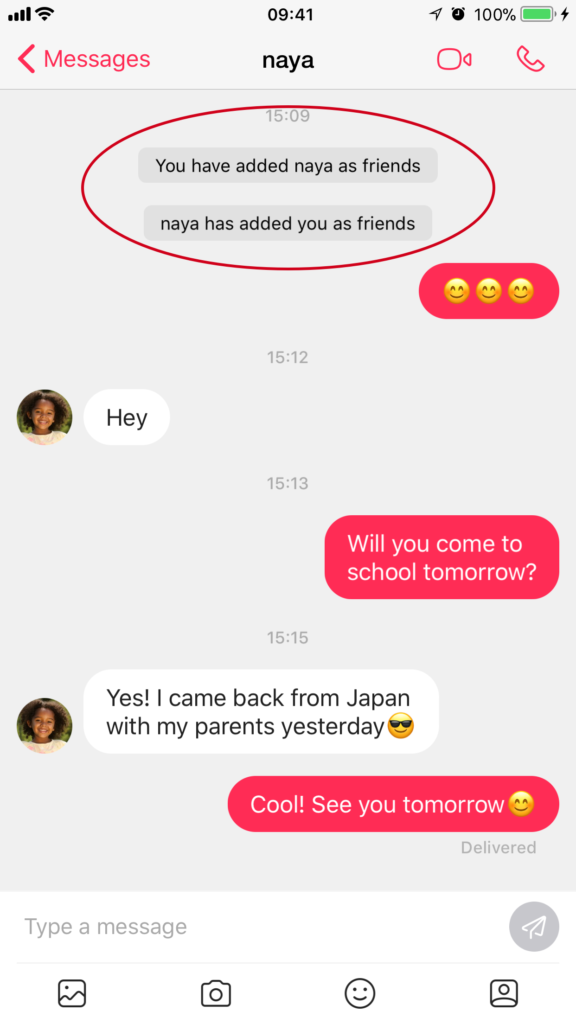 Design
The app design is minimalistic and child friendly. There's nothing redundant in the user interface. And it doesn't hang up when you go to home screen. The only little niggle I had was that when confirming some actions, a simple maths problem appeared to confirm the action, supposedly with the idea that small children aren't able to do the math and need parent approval & help to complete the action. By the time we give our kids phones, they can probably handle 6×9.
The absence of ads and in-app purchases is great, creating a very approachable feel, and overall I was happy handing a device with JusTalk Kids on to my daughter. The friendly design and integrated parental involvement were very reassuring.
Messaging features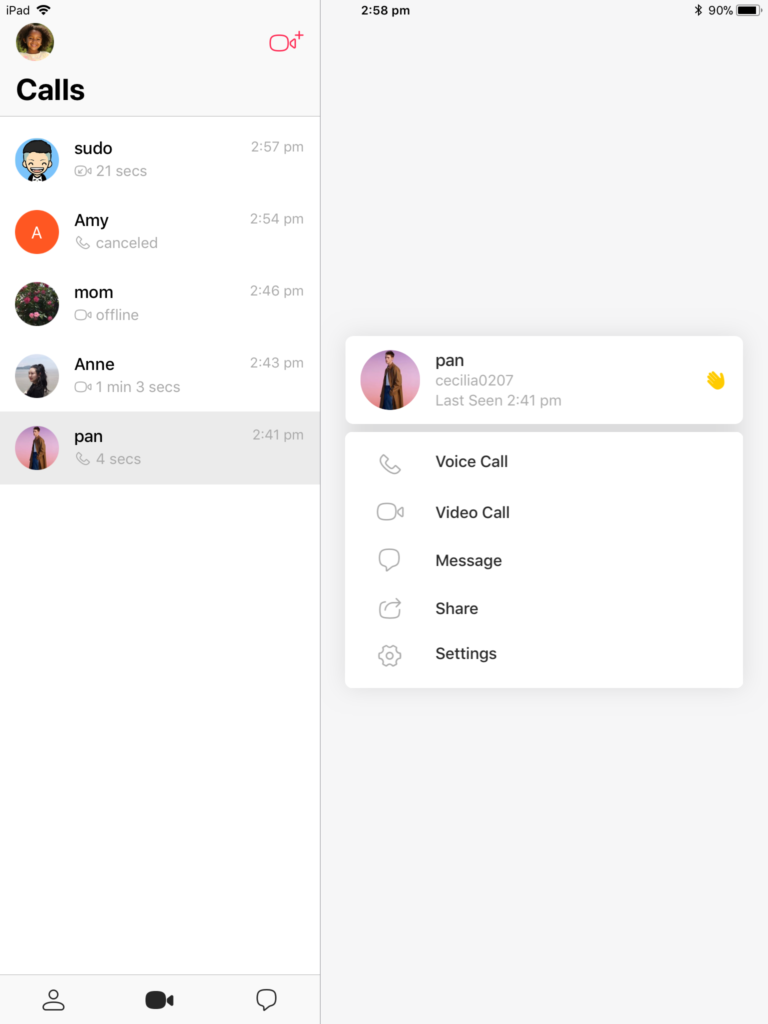 As you can see, the app allows children to communicate with pre-approved family-members and friends via voice-calls, video chats, and text messages. This means that if they see you online, your kids can initiate a call or video chat with you and even if you're not there they can make a recording or send a message.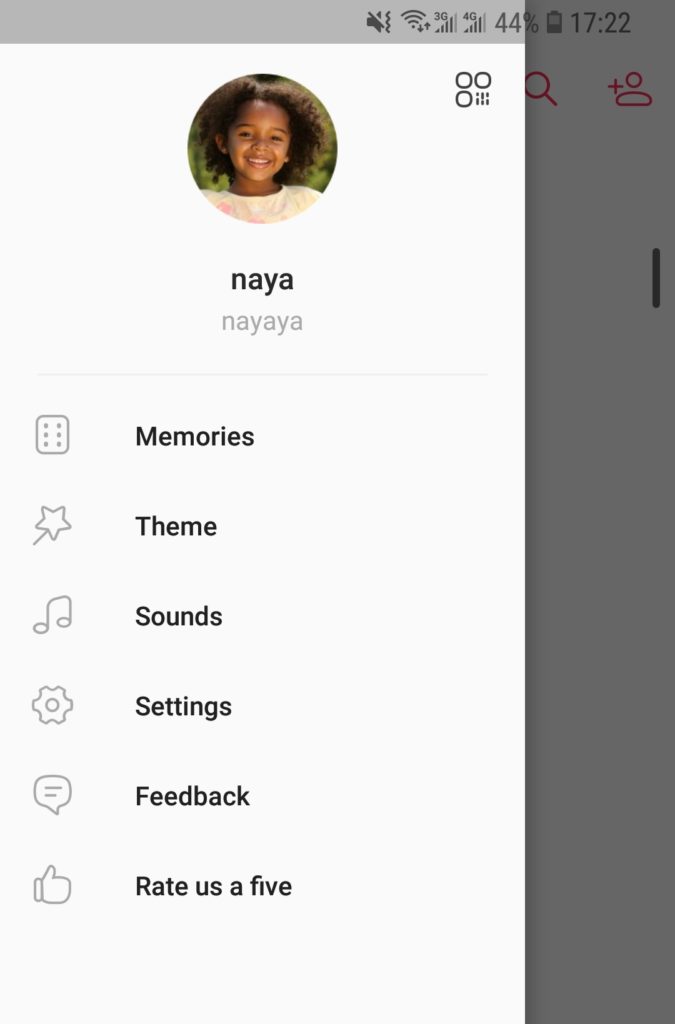 I really liked the "Memories" folder in the kids profile menu. It lets them keep childhood moments in the form of photos, videos and sound recordings that they can then easily attach to conversations so they them can show it to mommy or daddy. Even better, they can edit photos with doodles and stickers to share during a call and play mini-games together with the person they're calling. These features are cute and add an extra fun dimension to family calls, which can then be saved and returned to later as a reminder of the shared time.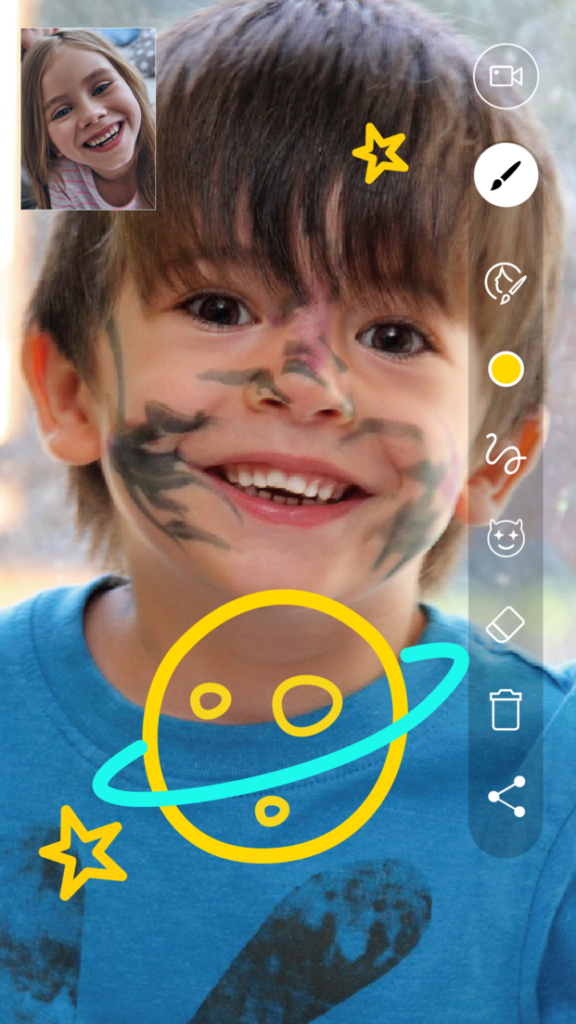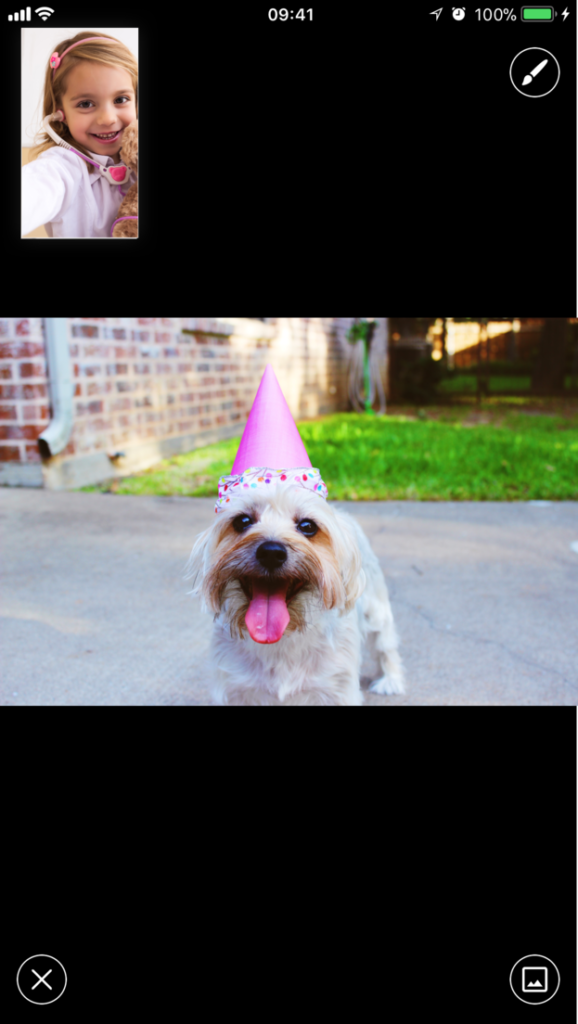 Private and secure
All personal information of both children and parents (including calling and messaging data) is end-to-end encrypted. It's split into multiple random paths which ensures it can't be monitored or saved by servers.
In general, JusTalk Kids is a good app, it has safe communication functions: live videos, voice calls, photos, messaging and entertainment like doodling and gaming during conversations. A great mix of practical features and fun extras. I look forward to seeing how it develops moving forward.
Here are download links:
REVIEW OF KIDGY PARENTAL CONTROL AND FAMILY LOCATOR APP

What is Kidgy?
Kidgy describes itself as parental control software for parents to monitor their children's digital activity remotely. It is cross-platform software, though Android an iOS are the only platforms that are supported.
One of the ideas standing behind it is to help parents and kids to build the mutual trust and better organize/optimize their family time together. This idea is very good and noble but is Kidgy actually able to do this for you?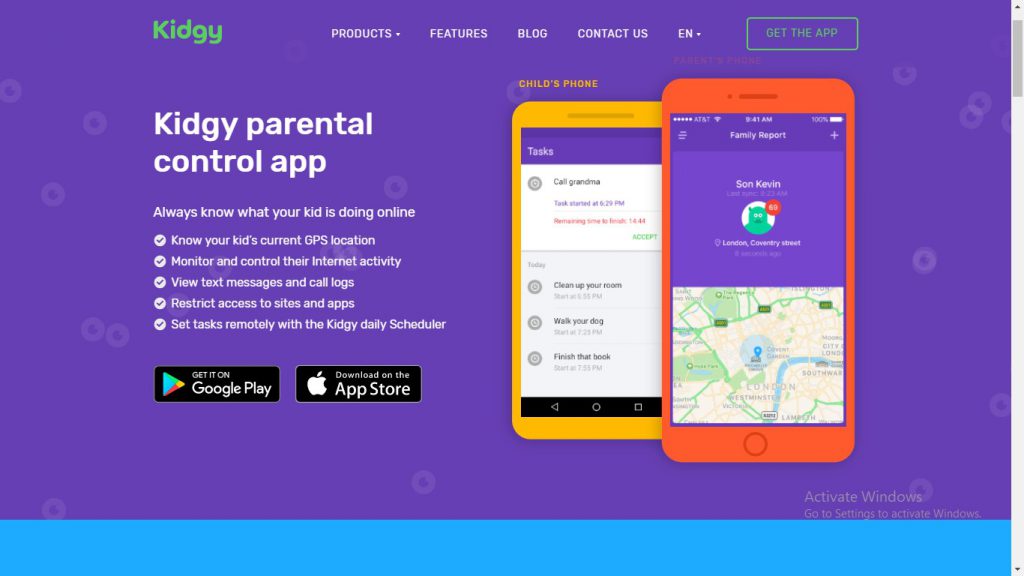 User-friendly interface 3/10
First of all, of course, you have to download and install Kidgy on your device and child's device which you want to monitor. Then you have to set each device as a parent device or as a child device. Then you should link those devices together using app code authentification (please, watch our video below to learn more about this).
It remains unclear if you can switch between child and parent modes on the certain device. And is it possible to link together two or more devices (like mother and father) to the device you want to monitor?
Screen time limits 2/10
Surprisingly Kidgy doesn't offer you a lot. It's more about monitoring kid's device like look through their calls (number, duration etc.) and internet activity.
The schedule option is more like a daily planner for the kids run by their parents. It allows you to assign different tasks and check how the kids fulfilled them, but its functionality is limited to that. Though this is a useful feature, it can hardly be called a real screen time control instrument from the perspective of parental control solutions. Most parental control apps give you much more options in this area.
Content blocking and filtering 4/10
The app blocks undesirable or suspicious applications on the child's device. There is an option to set limitations for internet browsing. By using this feature you definitely can block the websites you consider inappropriate for your child but it is not clear whether you can block the browser on your child's device or not (at least on iOS).
You can block certain numbers on your child's smartphone. Also, parents can block incoming and outgoing calls.
Other features 5/10
The Panic button is a very useful option that lets a child to connect his parents immediately in case of emergency. This feature sends a push notification message to the selected number and the color of parent's app interface will turn red.
Kidgy app allows parents to locate where their child is using the location function. With geo-fencing feature, parents can set the virtual fences for the child, and they will be informed when the kid enters or leaves them. So, parents can check if the child's at school or playing in the neighborhood with his friends rather than somewhere else.
Price and subscription policy 2/10
This application gives you very limited functionality for such a price which is $9.99 for monitoring one device and $14.99 for two. Also Kigy grants you just 3-day free trial, and after that your device will be switched to one of the plans and you'll be charged automatically. You have to cancel the subscription in order not to be charged which can become not quite a pleasant surprise for many users.
Summary 3.2/10
Kidy looks more like a child-monitoring solution rather than a full-functioning parental control app. Though it gives its users a couple of useful instruments, still some very important parental control functions are missing or not well-developed.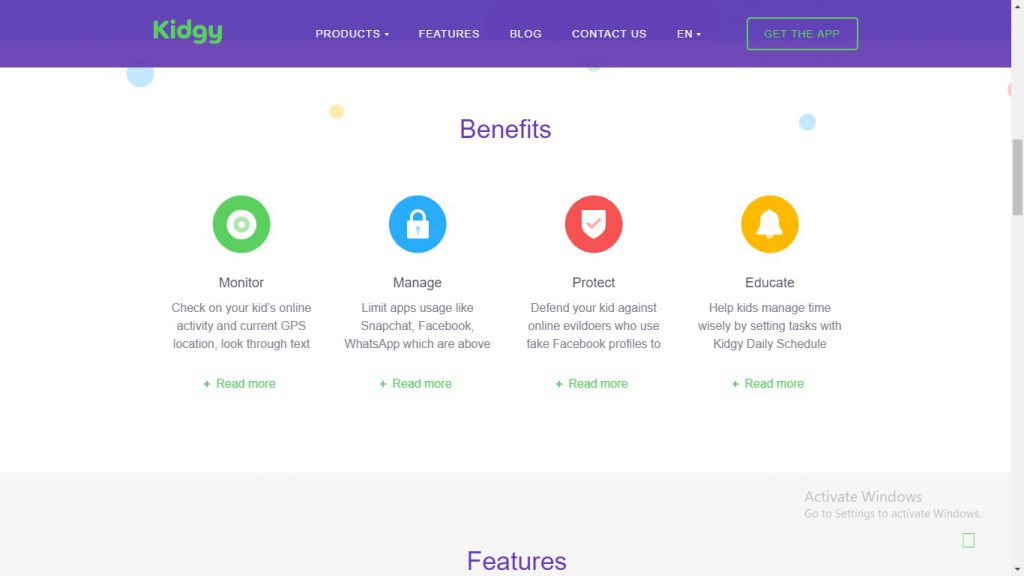 What is missing?
It seems that Kidgy provides you with pretty good instruments to monitor child's digital activity but, surprisingly, some important parental control functions are missing, screen time daily limits and automatic internet filter being among them. Activity summary and reports seem not to be presented in this app at all.
It's not clear whether you can switch the modes on a particular device or you have to reset them every time.
Kidgy vs Kidslox
Here is the comparison of Kidy and another popular parental control app.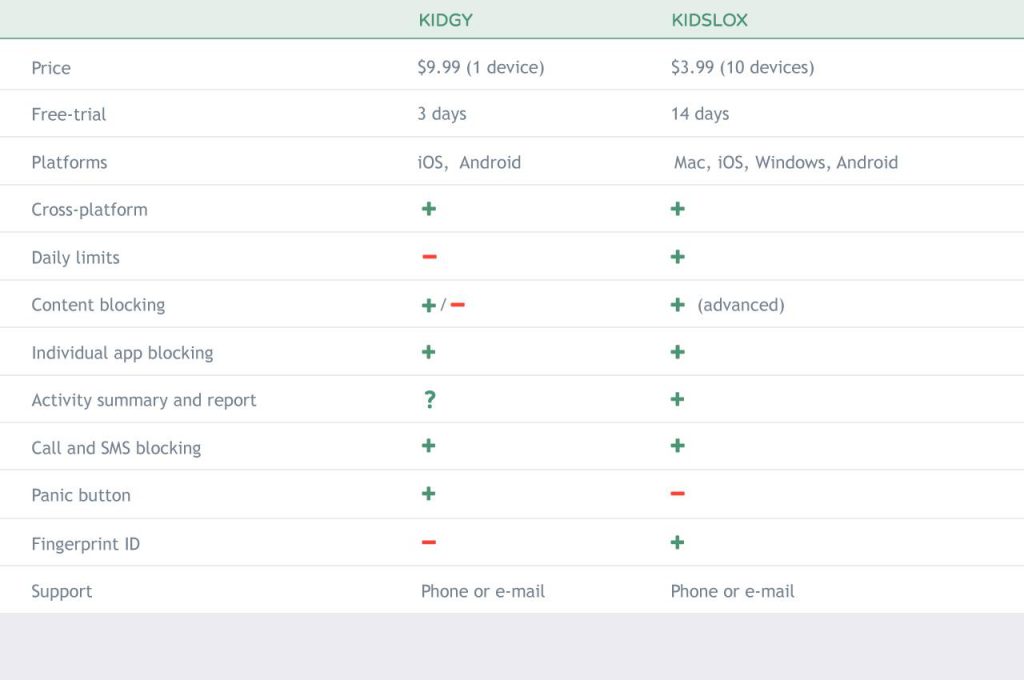 NET NANNY REVIEW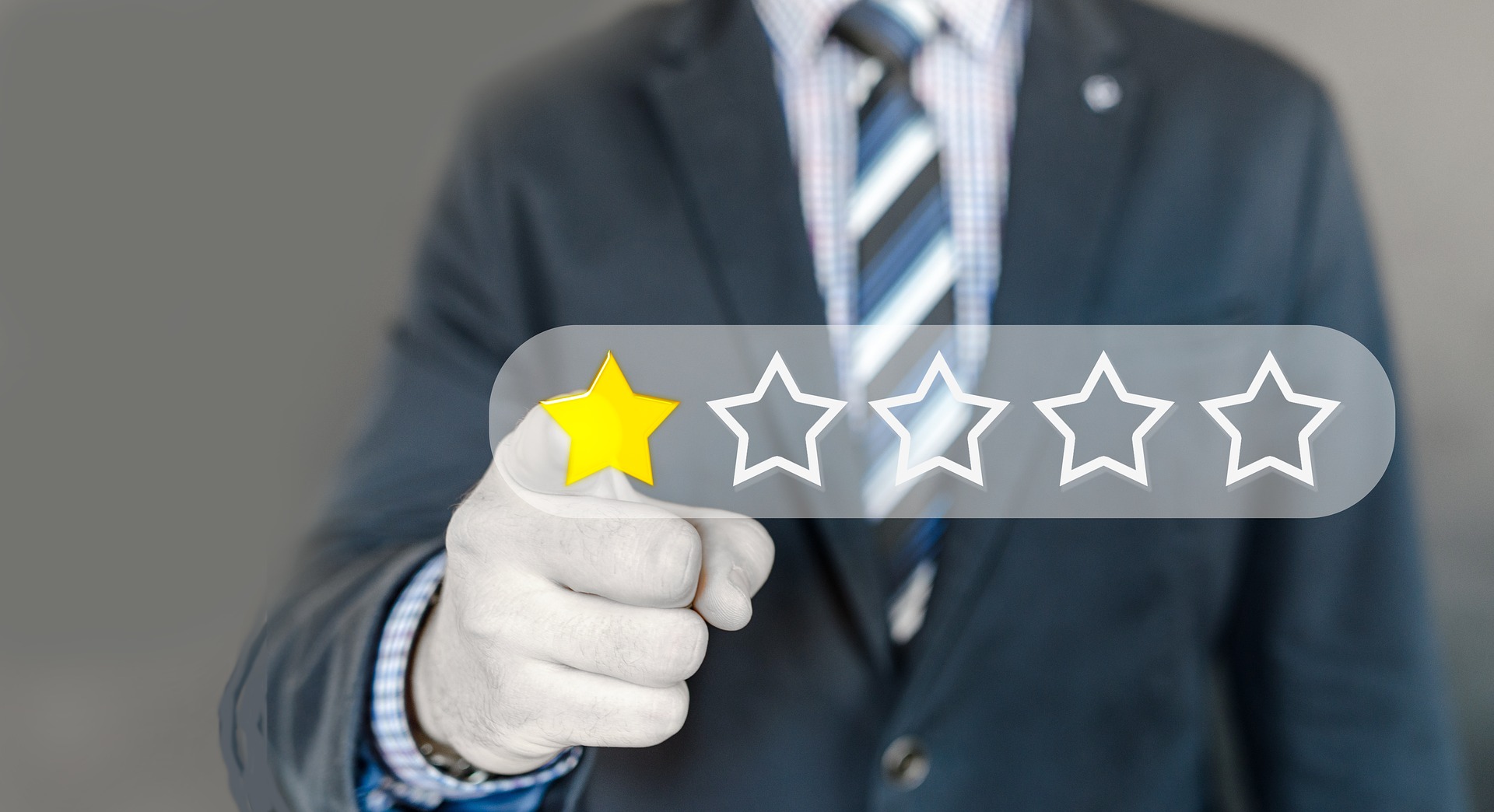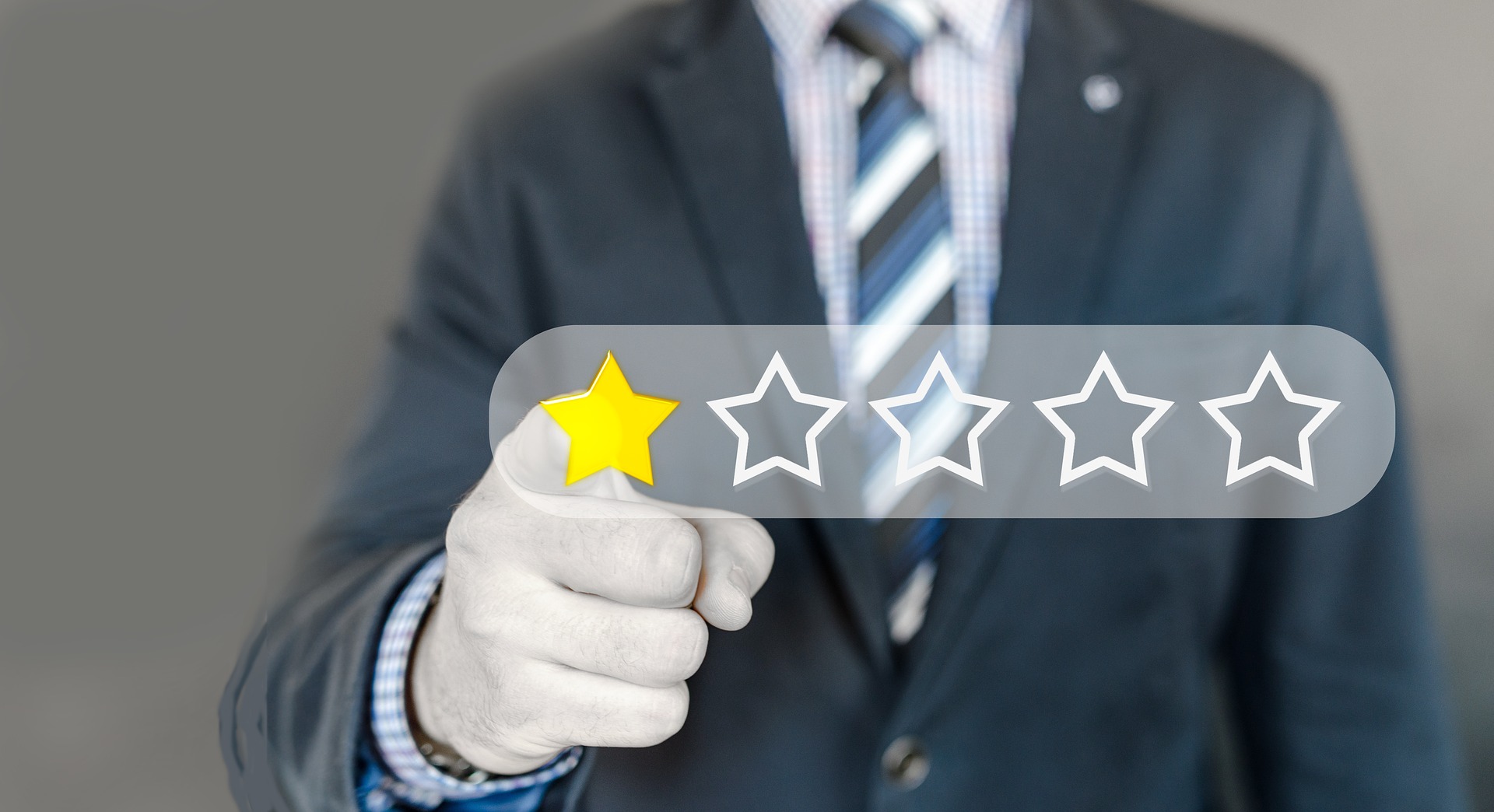 Parental control solution for digital kids
Our kids spent a lot of time online every day surfing the internet, watching a video or playing games. No surprise that parents are looking for different ways to keep an eye on their digitally advanced kids, control and manage, or at least monitor, their screen time.
But we have to admit that not all the screen time is bad. Now it's a part of children's routine whether we want this or not. Kids and teens use their computers and other electronic devices for study, to communicate with friends, and for other social activities, or just as a platform to share their talents with the world and, of course, for entertainment.
Net Nanny parental control
The main question for the most parents is not whether we should let kids use all the advantages of modern technologies or not but rather how we can keep them safe online. And taking the device from them is often not an option. We need somehow to guide our kids in the digital dimension and help them to form healthy screen time habits.
Net Nanny is a software that offers you the solution to this problem. Since 1996 it has been used as a parental control service or rather a content-control service by thousands of users worldwide.
It has been rated recently as the best parental software by TopTenReview.
Net Nanny is available for laptop and desktop computers, tablets and other electronic devices (on iOS or Android)
Screen time limits 6/10
Screen time issue is probably the main reason why today parents are looking for a parental control solution of some sort. Net Nanny provides you with a bunch of instruments to help you manage your children's and your own time online.
You can schedule when your child may access the internet or use different apps on their smartphone or tablet. Also, you can block internet access for a particular time period (like bed or dinner time, or time when the child is at school), so that kids may not secretly sneak to the internet at midnight or start their day early in the morning from watching clips on YouTube.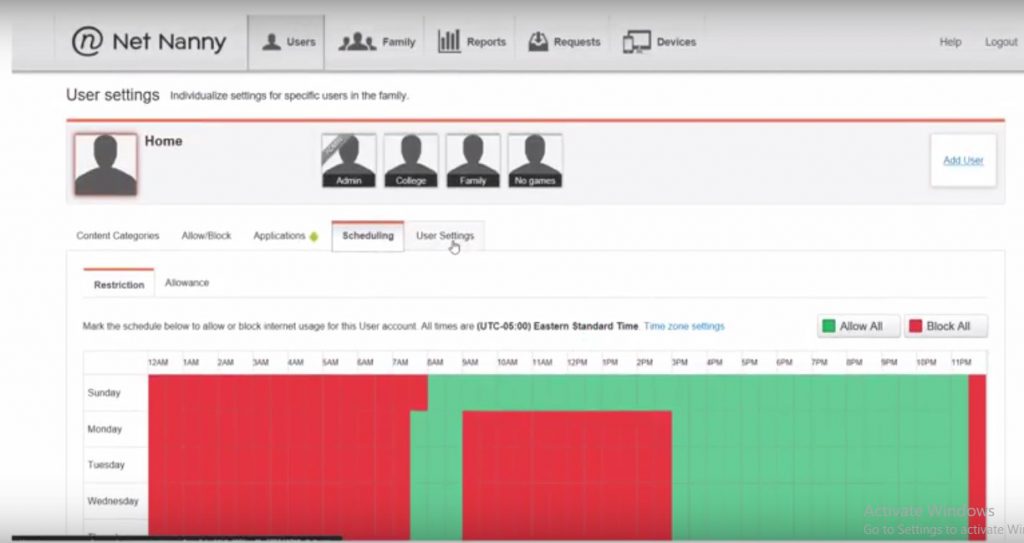 So, when it has to with screen time limiting Net Nanny is pretty good, not better and not worse than the most parental control apps. We give 6 points out of 10.
Content filtering 9/10
Most parental control apps give you an opportunity to block inappropriate content on your children's devices. Net Nanny is not an exception. And content control and filtering is probably the strongest feature of this software.
Net Nanny limits online content and certain types of websites your kids may access intentionally or accidentally (like pornography – you might be surprised or even shocked but modern kids get an access to pornography in quite an early age due to the internet use). The software provides you with the age-based category filtering for each family member or each device in your account. There are about 18 different content categories to block. Or you can manually add materials you want to be blocked for each particular profile/device to the blocking list. Gaming and chat restrictions are also available.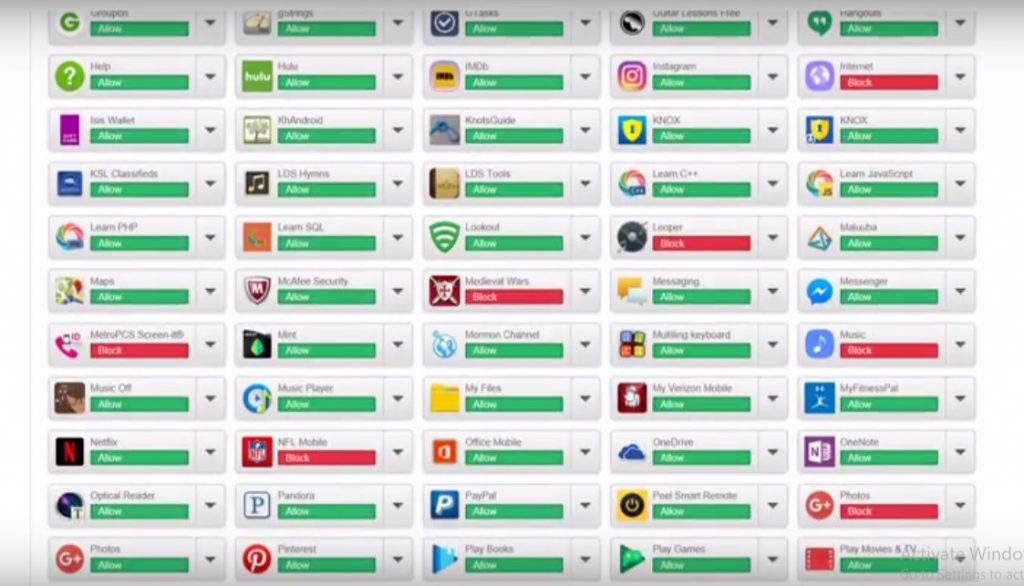 Mask profanity seems to be a unique Net Nanny feature. This option does not ruin children's online experience by merely disconnecting them from web browser or application but blinks rude words or hide pictures with inappropriate content. This is really good and I think this is one of the reasons for Net Nanny' s popularity.
Obviously, Net Nanny is good with content filtering. 9/10.
Other features 5/10
Net Nanny has some other features which are very much similar to the most parental control software. They include
Safe Search options

Content and websites whitelist/blacklist

Custom filtering categories

Remote administration and reports

Email notifications

Alerts, when your child is trying to access an inappropriate content and weekly reports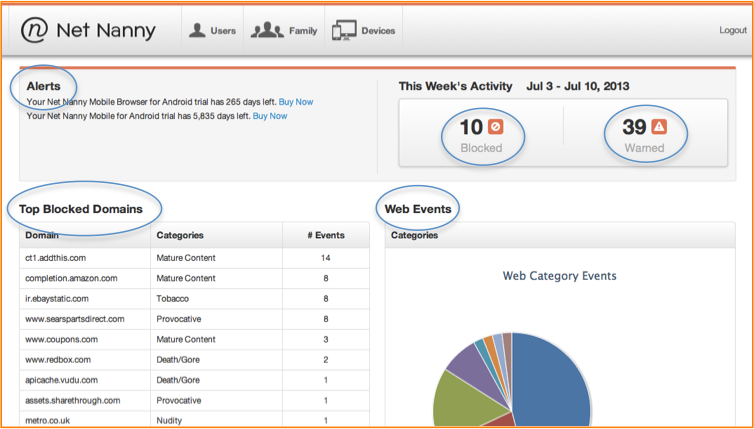 Again, this is a pretty standard set of functions. 5/10
Net Nanny subscription plans 2/10
I found pricing policy of Net Nanny quite disappointing. Though they declare that it will cost you from 9 to 12 dollars per device for the whole year, in fact, the minimum price you will pay to start using Net Nanny is $39.99 for a single computer. You can connect up to 5 devices for $59.99 and up to 10 for $89.99 (and this is the price after discount!).This is much more than most other parental control solutions expect you to pay to start using their product. For example, Kidslox gives you the same package just for $39.99 per year and you can get the lifetime subscription for one payment of $79.99.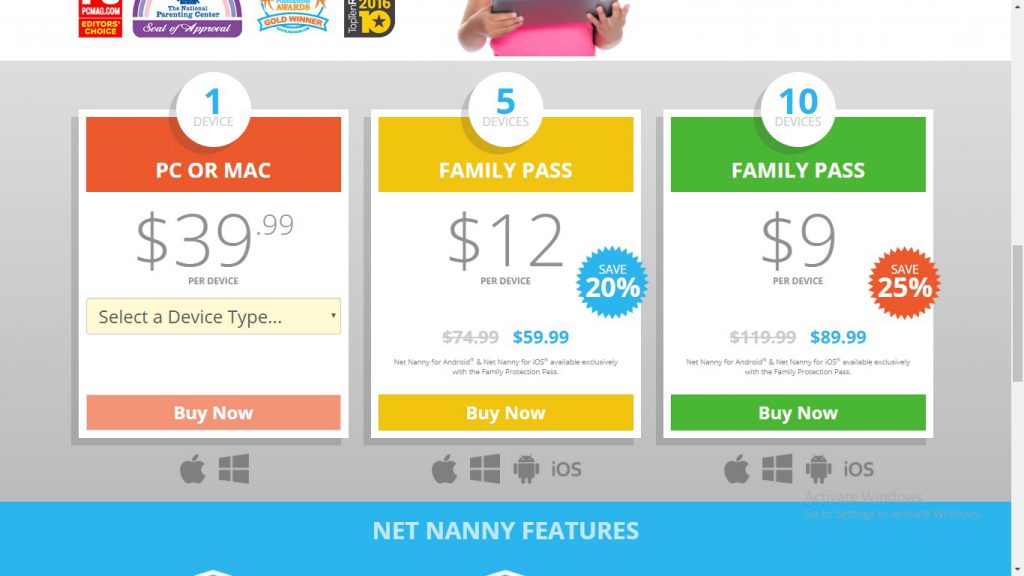 Most parental control solutions give you monthly subscription opportunities while Net Nanny offers only yearly subscription without a chance to have a free-trial. The 14-day return policy is a weak consolation. Price is not Net Nanny's strongest feature. 2/10
Summary 5.5/10
Generally speaking, Net Nanny is good (no wonders why it is in the Top 10 parental controls list) but a bit overpriced parental control software with special attention to the content filtering and blocking.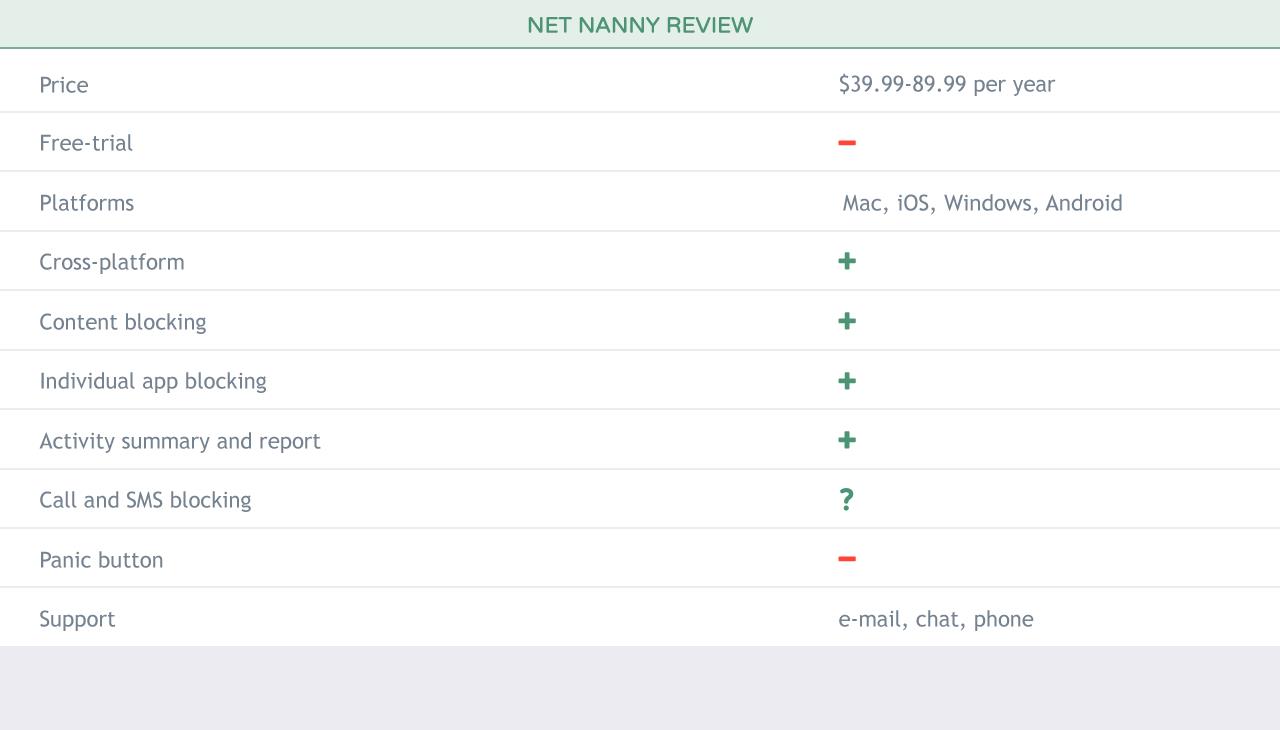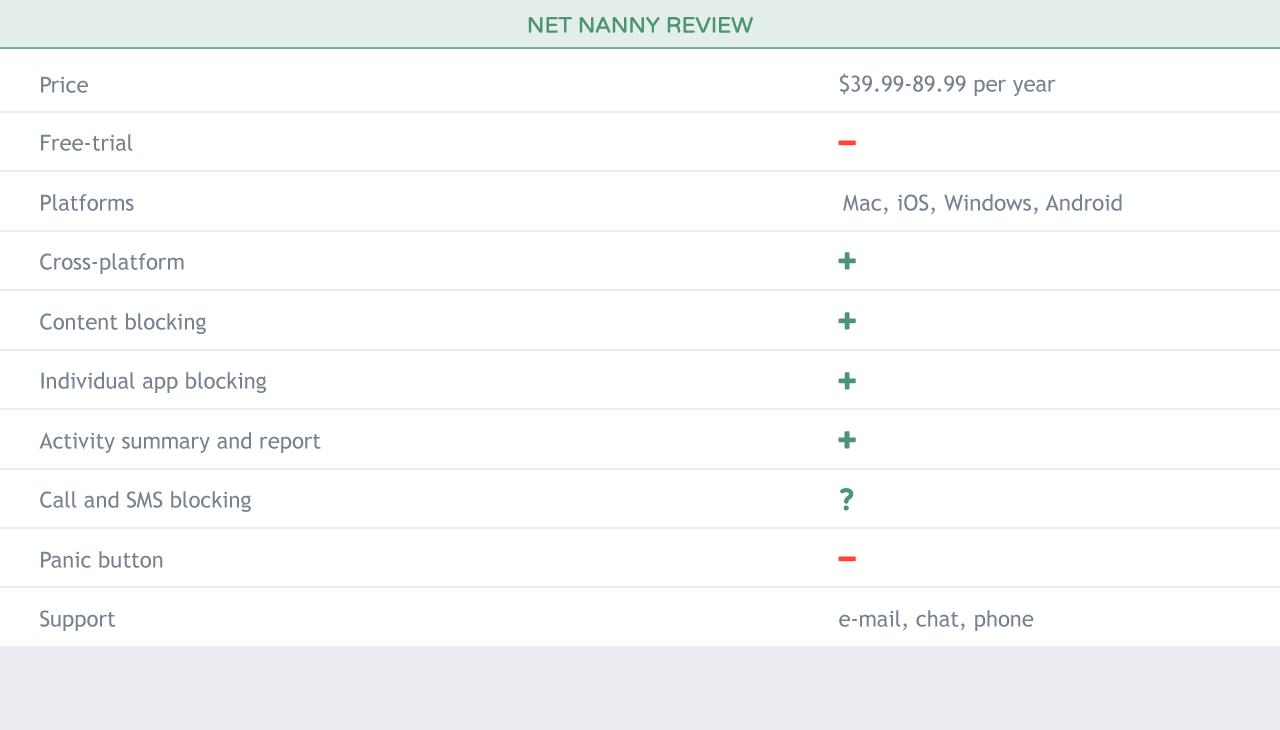 MSPY REVIEW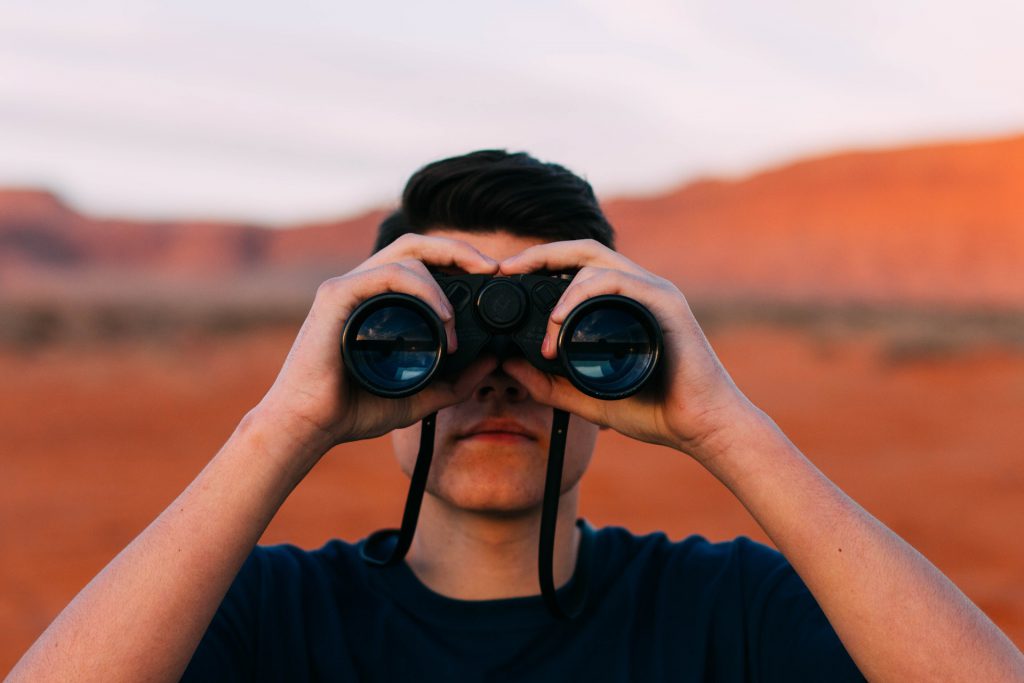 Today it seems our kids are fully absorbed by various gadgets. Parents for their part strive to keep an eye on their offsprings' device activity. One of the apps offering to help with that is mSpy. As the name suggests the software lets you keep an eye what your child is doing on their smartphone and computer. Depending on the plan type the app provides access to calls, messages, social media, GPS location etc.
To our taste, the functionality of mSpy is overly invasive and not actually very helpful. The app's focus is on watching everything that a child does, including reading their messages, checking their photos, tracking their location and so on. It doesn't offer much in terms of placing boundaries on how a device is used, though the full Premium version does allow some things to be blocked. Furthermore, the full version of the app requires target iOS devices to be jailbroken, voiding any warranties or service agreements – not really a family friendly option.
Obviously not everyone feels the way we do though, and I can even hypothesise extreme cases where the feature set offered would be the right one for helping a rebellious teen get back on track. Keeping my philosophical bias in mind then, what follows is a review of the non-jailbroken version of mSpy's app.
Plans and Installation
First off, a quick glance at the plans on offer. mSpy doesn't offer any free-trial, so you have to pay up front and hope it's right for you. They have 3 plans, Premium, Basic (which has less features accessible) and no-jailbreak which also has significantly fewer features (yet is for some reason the same price as "Premium"). These plans cost $29.99 a month for Basic and $69.99 a month for Premium and no-jailbreak, with discounts for longer commitments. It's worth noting though, that that's just to cover one device! Their "discount" family bundles offer a 10% discount to cover 3 devices, but a 6 month minimum commitment … if it sounds like too much, that's because it is. That package works out at $359.97 to watch the activity of 3 devices for 6 months.
The installation process of the mSpy non-jailbreak solution is a little bit tricky and atypical compared with other leading parental control software as it doesn't require any software to be installed on the Apple device. Instead, you first need make an mSpy account. Then do an iCloud backup of the kid's device. Then you login into your mSpy account on their site in Safari, choose the device type, enter iCloud credentials and choose a relevant backup from the list. When this is done, all the information mSpy monitors should appear on the Control Panel within 24 hours. Once set up, all monitoring is remote and requires no further access to the device. Obviously entering you iCloud password into a non-Apple service is a security risk in and of itself, but the mSpy team is keen to assure us of their trustworthiness and security measures.
Features
While the non-jailbreak plan offers a more limited number of monitoring functions on iOS than the jailbroken one, our preference for not voiding our Applecare, not going through a complex jailbreaking procedure and not exposing ourselves to further security risks led us to choose that plan. In that non-jailbreak plan you'll find the set of features below available in the mSpy Control Panel.
Dashboard – the main page contains device and account details along with cell phone activity and "10 most calling contacts".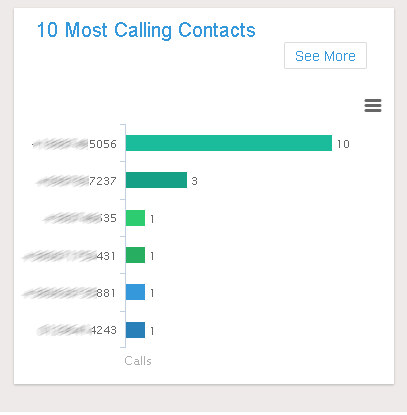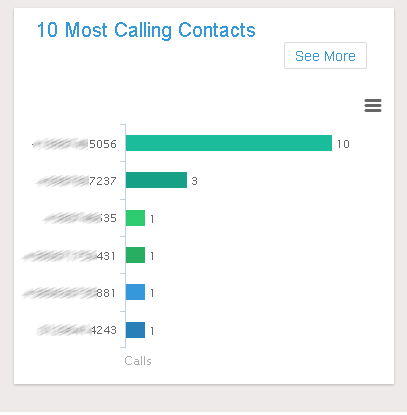 Contacts & calls – lets you check a log of all calls containing their time, date, and duration as well as a copy of the device's contact list with additional information provided about the contacts (e.g. address, e-mail).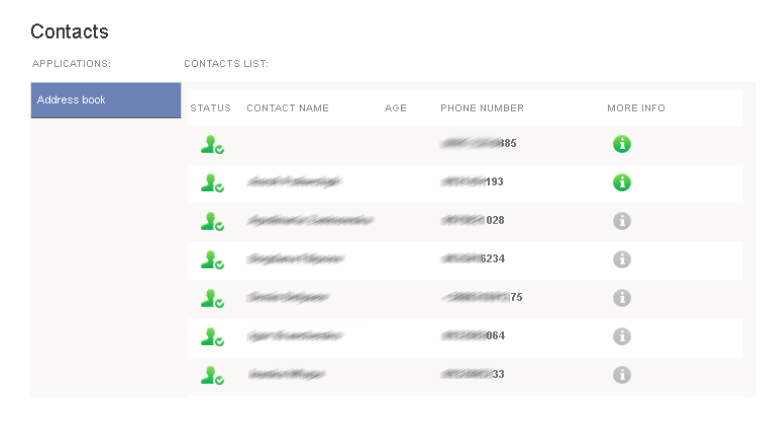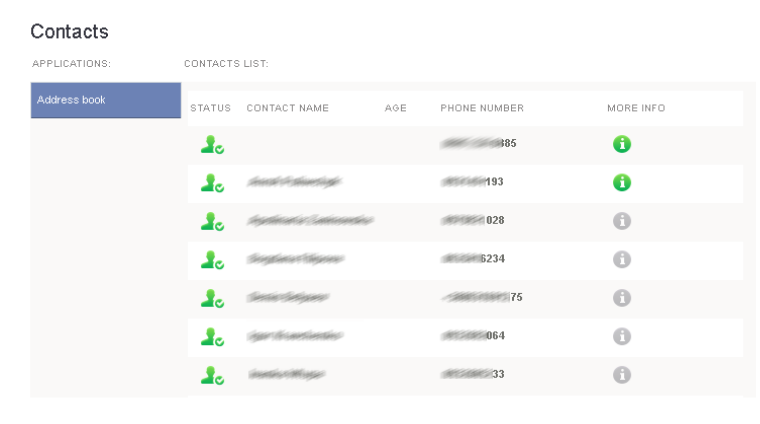 Text messages – spy on your kid's conversations (iMessages are also included) even the deleted ones.
Browser history – see what web pages are viewed from the smartphone, check the search history and monitor web activity.
Events & notes – access calendar events and notes on the target device.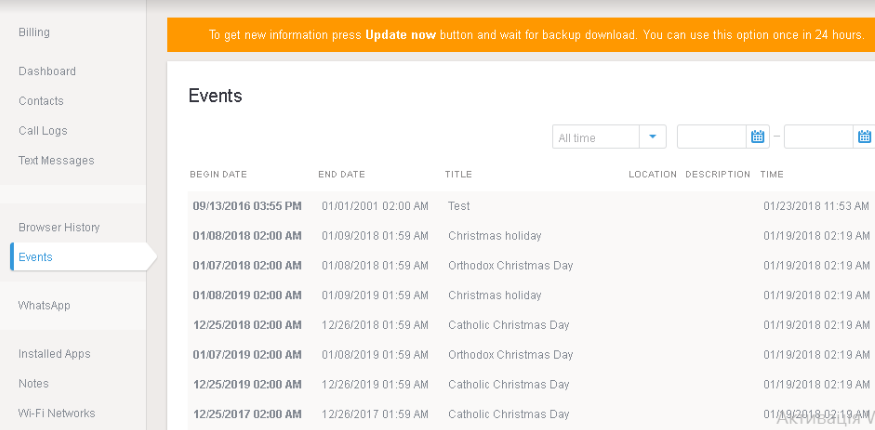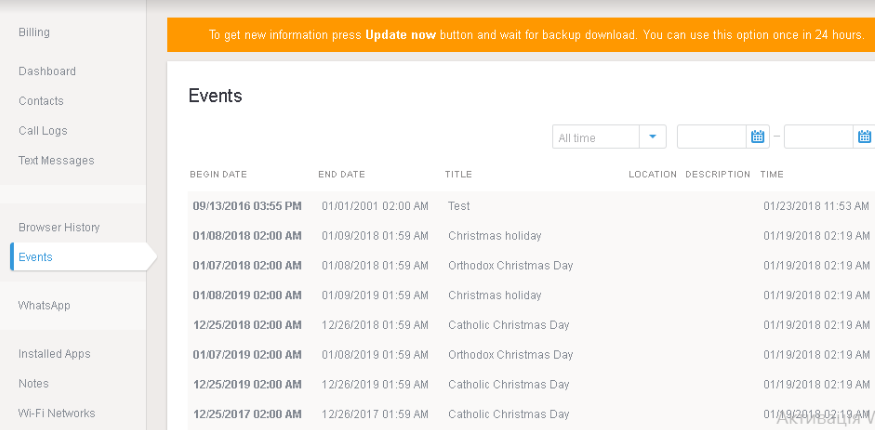 Whatsapp – view the activity of the instant messenger.
Wi-Fi Networks – look over Wi-Fi spots accessed including time and details.
Installed applications list – check all the apps that are currently on the device.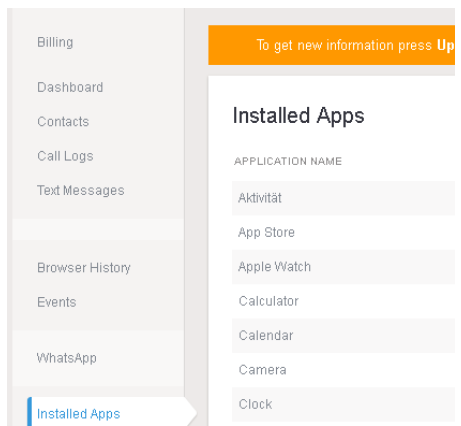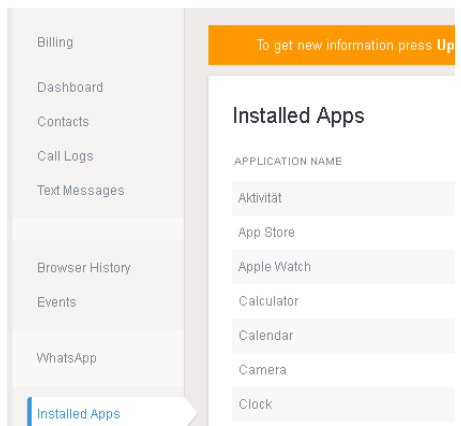 Note that the information on the control panel usually updates every 24 hours if you have automatic iCloud backup enabled on the target device.
Pros
The service provides outstanding logging features to allow users to keep track of their children's calls, messages, contacts etc. Mspy comes with options that many other parental controls don't offer like checking Wi-Fi networks the device has accessed. While the installation process is unusual and not simple, it is well documented and the step-by-step instructions are easy to follow. If you need any help their tech support are available around the clock.
Cons
The feature set of the non-jailbreak solution is very limited. Not only that but it requires iCloud credentials to be entered, creating a potential security risk. The product is far too overpriced, especially considering the limited set of functions the non-jailbreak solution offers. Unfortunately, none of the true "parental control" features are available in that plan, only spying features. If you want to get quick and live assistance over the phone, you'll have to pay for it.
Rating
Time management
Content blocking
Blocking apps
0/10
As the non-jailbreak version of mSpy is all about monitoring the target device, it doesn't provide any kind of blocking, internet filtering or time monitoring functions. In many ways it's not what we would consider a "parental control" app at all, though that's how it markets itself. Usually we have these three areas as separate sections of our ratings, but we combined them into one here as they're simply not what mSpy is trying to offer. Of course they're rated zero, as they're not present and leave parents looking elsewhere for boundary placement and protection tools.
Usability 7/10
mSpy is a little complicated and time-consuming to set up, as you need to backup the device and then wait for it to upload to the Control panel. Their instructions walk you through the process fairly simply though. The Control panel itself is user-friendly and well-designed on both desktop and mobile. The web-based Dashboard UI is clear and easy to navigate. The only usability issue to mention is that because the system relies on iCloud backups, the information about the child's device is not available in real time, but only after the fact. Using it as an effective parenting tool requires a deliberate, review based approach.
Support 5/10
You can reach mSpy support round the clock by live chat, email, phone or mAssistance (tech help with screen sharing). Keep in mind that the latter two options are not free, so you'll need to be ready to pay a one off extra $12.99 for phone assistance and $37.99 for mAssistance!
I reached out to the support team several times. Usually they responded promptly and in helpful fashion, but their troubleshooting suggestions didn't always work and a couple of times I got no-response at all. So it's a bit of a pot luck as to what sort of support experience you'll have.
Overall 4/10
At a glance, mSpy seems like it's going to be a useful application for monitoring what's going on on children's phones. As we tested it though, we discovered a number of drawbacks and issues which rather ruined that first impression.
Leaving aside for a moment our philosophical issues with the mSpy approach to parental controls in general, we found that the product itself looks good and is easy to navigate, but is very limited in what it can provide and ridiculously overpriced compared with the other offerings on the market.